The 10 Best Socks for Neuropathy 2022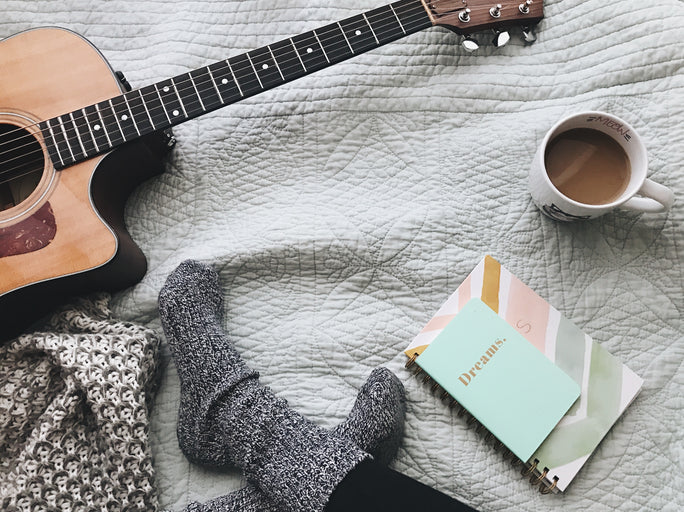 Neuropathy, also known as "peripheral neuropathy," is about the peripheral nervous system that links nerves from different parts of the body. The spinal cord, central nervous system, and brain connect to the rest of your body through neuropathy. The parts of the body linked through the nervous system are the arms, hands, feet, internal organs, face, and legs.
Neuropathy is basically the malfunctioning and damaging of these nerves in the nervous system. This causes a widespread series of abnormalities and disorders in your physical work. This can often lead to you suffering mentally and emotionally, which further leads to the deterioration of your lifestyle.
Causes of Neuropathy
Nerves malfunction because they either suffer from damage or are completely destroyed. This leads to a series of disorders. Neuropathy entails that the nervous system responsible for sending signals to different parts of the body has lost control and the ability to perform this task accurately.
You may experience a tingling sensation in extremities such as your arms and legs. However, neuropathy has various causes. Below are some of them, including some common and chronic health conditions.
Alcoholism
Medication such as chemo-therapy and those for conditions like cancers and AIDS/ HIV
Diabetes (a frequent issue of neuropathy)
Genetic disorder or disease
Illness or injuries to the nerves
Infection of various kinds
Nutrition deficiency
Toxins exposure
Symptoms of Neuropathy
The effects of neuropathy are generally common and affect all people experiencing it. The feeling of numbness and the tingling or burning itch in your fingers or toes are also symptoms of neuropathy. The pain can be chronic. It depends on the state of damage and deterioration of the nervous system due to any of the causes above. The progression of neuropathy may be slow or aggressive.
The pain via tingling, prickling, numbness, throbbing, etc., can cause in the hands and pain and even spread to other parts of the body. This periodic pain may even be worse at times of night when your body is not active. Some neuropathy symptoms are as follows. You can check to see if you are experiencing similar symptoms. Then, consult a professional for adequate medical care.
Excessive sweating
Sleeping difficulty
Electric-like and sharp pain in parts of the body, for example, the leg or hands
Hyper touch sensitivity
Weakening of hand-eye coordination
Freezing or numb feeling of wearing a "glove" like body part (something you can't feel)
loss of balance
weak and cramping muscles
blood pressure and heart rate abnormalities
Symptoms vary, but they can predict if you are experiencing extreme neuropathy or if it's just an early manifestation of a soon-to-be problem.
Treatments of Neuropathy
The loss of sensation and feeling of different parts of the body, for example, your leg can cause you to develop many serious conditions. Suppose you aren't aware that you cut your foot on a stone while walking on the beach. Now, you are bleeding. This is often the case with neuropathy patients. This situation could potentially lead to foot ulcers, infections, and various other problems in the feet.
Neuropathy is not entirely curable, and it is most certainly not reversible. Hence, you should acknowledge the symptoms above and learn about a few treatment options below.
Over-The-Counter medication is common among neuropathy patients. It is capable of relieving acute to moderate pain. Examples include Acetaminophen and Non-steroidal anti-inflammatory drugs (NSAIDs)
Various medications other than the OTC ones are available to treat and relieve neuropathic pain. They require prescriptions and all such treatments come under the supervision and consultation of a medical care professional.

Creams + topical treatments are a common way to manage issues associated with neuropathy.  Diabetic Sock Club's Hemp Cream for Neuropathy Aches and Nerve Pain support is a great option for a topical cream.  Better still, it's made in the USA!  
What are Neuropathy Socks?
The symptoms of neuropathy are highly similar to those of Type 1 and Type 2 Diabetes. Moreover, there is a medical link between Diabetes and Neuropathy. The blood circulation problems and the loss of feeling are associated with neuropathy, as well as diabetes. Thus, there is a need for diabetic socks that serve the purpose of alleviating neuropathic pain (acute or chronic) in patients suffering from blood flow problems in their feet, leg, or the entire lower part of the body.
The socks' design counters and relieves pain by enabling certain factors that highly influence the way you deal with neuropathy.
Features of Neuropathy Socks
Non-Elastic
They have a non-elastic binding that enables the loosening up of calves' skin to enable better blood flow.
Seamless
They feature a seamless design. They have no transitioning movement along with their structure and surface. They might even have a smooth sole of white color, so you can easily detect any wound by noticing bloodstains on the socks.
They are durable and smooth enough at the toes to avoid any blistering or unnecessary rubbing. This is another plus point for people who have deteriorating blood circulation problems, especially in their feet (diabetes or high BP).
Soft Yarn (textures)
Neuropathy socks feature material with a soft texture that is highly evasive against skin abrasions and gives a soft and smooth feeling. Specific brands are developing designs to ensure proper and lasting yarn material to assist with neuropathy and diabetes.
Antimicrobial
These socks have anti-fungal properties thanks to yarns infused with minerals such as copper and silver, which act as guards against the buildup of fungi or bacteria. They are highly evasive and protective against germs, preventing the accumulation of bacteria inside the socks and on the feet.
Variation in Lengths and Sizes
Sizes and the lengths of neuropathy socks vary tremendously. They come in different lengths such as toes-to-ankle, toes-to-heel, toes-to-calves, or they might even go up from toes-to-knees. Diabetic or neuropathy patients can purchase them based on the blood circulation problems they are experiencing.
Moisture-Absorbent
This is another added feature of neuropathy socks. The sweat is pulled away and left to evaporate. This prevents the formation of bacteria or fungi on the feet, preventing any infections.
Technology
This is a solid feature that serves a niche purpose, allowing the prevention and treatment of neuropathy in the feet. Some neuropathy socks feature minute equipment, such as sensors, that record and detect the temperatures of both feet. This could easily aid in the detection of an ulcer.
How to Choose the Best Neuropathy Socks
Developing a neuropathy treatment plan will require you to take proper and adequate measures in further prevention and spread of the condition towards a chronic state. This pertains to the use of neuropathy and diabetic socks, which can help relieve foot problems. Most foot problems occur due to blood circulation problems (high BP) or the formation of ulcers that turn into infections.
For starters, always choose socks that are comfortable for both your feet. Diabetic socks, with their soft and non-elastic binding, can provide comfort to your feet, relieving pain in the process. Therefore, it comes as no surprise that you should pick a well-fitting size.
Socks that do not rub against the skin are best for people experiencing a complete loss of feeling in their feet and legs. Moreover, skin abrasions will not be a problem. The anti-abrasive material and the minerals (copper and silver) induced material form a unique texture. It prevents socks from rubbing against the skin to the extent that they inflame your feet. Hence, it is vital to wear these socks if you feel the occurrence of such a problem.
A proper fit means optimal circulation. So if you struggle with ample movement in daily tasks, neuropathy socks should be your choice. This fact entails proper blood flow to the feet throughout the leg.
Diabetic (Neuropathy) Socks and Compression Stockings
People often confuse compression stockings with diabetic (neuropathy) socks. It's important to know the difference between them so you can make an informed decision. Compression stockings have the ability to increase blood flow from the feet and legs to the heart. Furthermore, medical-grade stockings (compression) can reduce blood flow in the legs (mainly feet). This can cause further deterioration of the neuropathy condition.
Best Socks For Neuropathy
Here are some of the best and top rated diabetic socks that help neuropathy:
Diabetic Sock Club's Ultra Soft

socks are designed to support those who may struggle with neuropathy. Made in the USA and composed of 95% Acrylic and 5% Lycra, these socks are incredibly soft and comfortable without sacrificing function. Made with soft materials, stay up technology and seamless construction, these socks are a great option.  

 +MD Extra Wide Knee-high Cushion Sole Bamboo Diabetic Socks. These are more like knee-high compression socks for people with diabetes with swollen feet, neuropathy, circulatory problems, etc. These socks are crafty for a high percentage of bamboo alone, at 87%. It also comprises 10% Nylon, 2% Spandex, and 1% Polyester for washing and drying purposes. Their mesh ventilation and extra padding in the sole area make them high-quality breathable socks.

PAPLUS Ankle Compression Socks for Women. Their compression socks have been shown to enhance blood flow, allow you to move faster, react faster, and conserve energy. Targeted compression zones give support ranging from mild to extra firm. These ankle compression socks are designed to improve blood circulation and oxygen flow, preventing cramping, exhaustion, and swelling while assisting in muscle rehabilitation and plantar fasciitis treatment.

Diabetic Sock Club's Over The Calf Compression Stocking Socks

are specially designed to give comfort to tired and aching feet and legs of not only diabetics but also other individuals. Made in the USA from premium quality materials, these compression socks are ultra-soft and cozy with moisture-wicking properties. The unique compression design of our socks applies a certain level of pressure on specific points on your feet, calves, and ankles. As you move, the level of pressure reduces gradually. This mechanism encourages the flow of fresh oxygenated blood to the different areas of your legs and feet, reducing pain and swelling. Which makes it one of the best diabetic neuropathy socks for men as well as the best diabetic neuropathy socks for women.

Mid-calf Extra-Wide Company Medical Crew Socks are wider on your feet, ankle, and legs. They can stretch to an impressive 25 inches at your calf base. Their elasticity will neither swag your leg nor impede your blood circulation. These are best for people with swollen feet, edema, and neuropathic conditions.

Teehee Viscose bamboo cushioned sports socks come with a gentle arch for more comfort. They will firmly stay in place without constricting your legs or feet. These socks come from a soft viscose bamboo yarn. The yarn has moisture-wicking characteristics to keep sweat away and keep your feet dry after your exercise efforts. Not to mention, bamboo fiber has anti-bacterial and anti-odor features.

Orthofeet Biosoft Padded Sole Diabetic Socks one of the best socks for people with diabetes that are active and on the go. These can be the perfect work socks for anyone. The way these socks were constructed using very loose knitting allows for very stretchable and non-constricting feet protection.

Falari therapeutic crew socks contain 90% Cotton, 7% Polyester, and 3% Elastane to provide comfy and cozy feelings to your feet. These socks will avoid constricting your lower limbs and feet and enhance your blood circulation – the primary reason for opting for a diabetic pair of socks.

Yomandamor over-the-calf socks are bamboo-specific, comprising 70% soft bamboo and 30% Elastane. Its micro-mesh style and breathing holes make it dry socks. Bamboo has temperature-regulating properties, making these socks perfect footwear for all seasons. The top is loose-fit with no possibility for pressure spots. Its non-irritating and toe-seam prevents your skin from rubbing against the fabric and forming blisters.

Apex Copper Cloud Diabetic Socks are designed to improve circulation and lower the risk of diabetes-related problems. What makes their diabetic socks unique would be the copper filaments incorporated into the yarn.
Conclusion
You have to be very careful and considerate in making the decision about the neuropathy socks. Consulting a professional may be the best option if you are unable to detect problems and assess symptoms to calculate the degree of your pain and the worsening state of the health problem.
Accurate advice and help, along with medical care, can help you select the best neuropathy socks to relieve and reduce your foot pain.