Best Nano Compression Socks for Neuropathy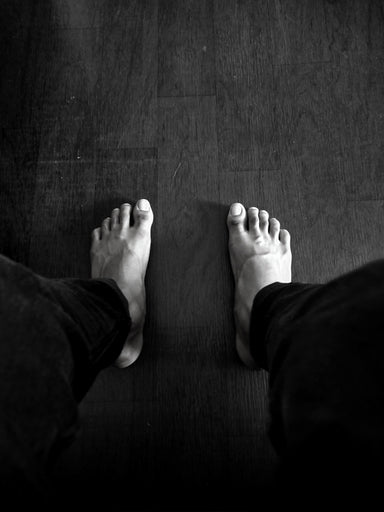 Diabetic patients need to take care of their feet. As a diabetic, you must wear shoes and socks every time. Furthermore, make sure to wear quality shoes with proper fitting. You should also consider wearing diabetic socks.
Are there specific socks for people with diabetes? Yes! But of course, anyone and everyone can use them for sure. From people who engage in physical activities to people with mobility issues. From young people to adults and the elderly. To anyone who is prone to foot ulcers or any other feet sensitivities. You could say that socks for people with diabetes can be very versatile, just like regular socks. But what's the difference? How do they actually help anyone? To answer these questions, we have to first understand the needs of people with diabetes, what usually happens when they experience diabetic neuropathy and develop issues with their feet, and how can anyone other people with diabetes but relates to the experience, like having sensitive feet, feet prone to getting wounds and blisters and then getting infected, and so much more, can use these diabetic socks and how can they acquire them.
Diabetic patients are prone to developing foot problems than non-diabetics. This happens because of damaged blood vessels and veins in the feet and legs. This can cause swelling, affect blood circulation, and increase the risk of infection, leading to severe diabetic complications.
Every year, you should visit a specialist for a foot examination. Diabetic specialists can perform various foot exams to check for any signs of swelling and infection. Moreover, they will also measure sensation levels through tests. This article will learn what nano compression socks are and why you need them for neuropathy.
How Diabetic Socks can Help
Diabetic socks can help in
Avoid fungal infections

Improve blood flow

Provide cushion

Keep feet dry
You can avoid numerous foot injuries and health problems thanks to these features. Below, you will find some reasons why compression socks help:
The foot-conforming fit to avoid bunches or wrinkles

These socks are soft and include extra thickness on the ball of the foot and heel

The material will soak the moisture to keep the feet dry

No seams and flat socks will avoid blisters and prevent rubbing

Stretchy cuffs will avoid blood circulation problems

The light color of the hose will spot blood, signifying any infection or injury
Compression Socks and Neuropathy
There is no cure for neuropathy, but you can get relief with compression socks. Talk to your doctor about plans to manage neuropathy symptoms. Almost every doctor will recommend their patients wear compression socks to avoid nerve damage symptoms such as pain, swelling, and discomfort.
Neuropathy is a term that refers to nerve damage causing numbness, pain, and weakness. In this condition, you may experience pins and needles on your feet. This condition is not limited to hands and feet, as it can affect just about any part of your body. The most common reason for developing this condition is diabetes. Your nerves suffer from damage due to chronic high blood sugar.
Furthermore, it weakens the capillaries. The capillaries are responsible for supplying nutrients and oxygen to the nerves, allowing proper functioning. Without an appropriate supply, the nerves fail to send and receive nerve signals.
As many diabetic patients develop neuropathy, experts introduce tools to help patients deal with the condition. Neuropathy is a disease without any cure, so doctors recommend a treatment plan to relieve symptoms and other damage to the nerves. The best tool to prevent symptoms is compression socks.
What are NanoSocks?
To maintain a healthy lifestyle, you require a healthy circulation system. Without proper circulation, you might develop achy and swollen feet. This common condition leads to other severe health problems. That is why doctors suggest NanoSocks improve blood circulation and supply of oxygen to the feet. This helps with muscle recovery and reduces the build-up of lactic acid.
If you suffer from diabetes, you have a high risk of developing neuropathy symptoms, such as pain and swelling. Furthermore, you are also prone to blood pooling, which can cause varicose and spider veins, blood clotting, and plantar fasciitis. Diabetes also increases your risk of developing DVT. In this condition, blood clots in any part of the body and travels to different regions. This condition can prove fatal. To avoid such an incident, you need to relieve foot pain. You can use muscle relaxers, pain relievers, and massages. While these offer some relief, Nano compression socks are much more effective than other solutions to prevent severe symptoms.
Nano compression socks are similar to regular socks, but they prevent inflammation in the feet. When you sit or stand in a position for so long, your feet might swell. This happens because blood from our feet travels through the heart when we walk or move. But sitting or standing for a longer time will stop blood circulation, and your veins start pooling blood, which causes pain when the nano compressor sock enables blood to flow from the ankles to the legs through veins.
How Nano Compressor Socks Works?
Nano socks include zone-specific panels. When these socks induce a compression effect, it adds pressure to the ankles. This provides relief to your feet. It prevents soreness, pain, and swelling in the feet. Nano compressor socks push blood from the lower parts of the body back to the heart. This promotes better circulation.
Why Should you get Nano Compressor Socks?
Many diabetic patients do not consider wearing compression socks. However, this will only worsen their condition. As a diabetic patient, you are prone to poor circulation and foot injury, which leads to peripheral neuropathy. When you develop this condition, you will experience a lot of pain in your legs because of blood clotting and pooling. You can set foot ulcers because of calluses, minor cuts, cracks, and blisters. Your diabetic condition will make it difficult to recover from these conditions as your body won't heal. That happens due to poor blood circulation. You can prevent amputation by avoiding infections and foot ulcers. This preserves your feet, toes, and legs in the long run. According to experts, around 80% of diabetic limb loss is preventable. That is why it is essential to take precautionary measures and wear nano compression socks, especially when traveling, working, or resting at home. You need to consider this condition seriously.
What to Look For
You will find nano compression socks with numerous materials, sizes, and styles. There are so many options available on Amazon and other online stores. Furthermore, these socks are available at pharmacies, retail stores, and other U.S. chain stores.
Nano socks with merino wool, acrylic, and bamboo fiber can hold up moisture. These fibers also provide antibacterial protection. You will find numerous brands that add cooper, silver, or charcoal threads. These materials prevent foot odor and fungal infections.
Some options have an additional thickness in vulnerable regions on your heels as a means to provide rest to your feet. For padding, you can also choose socks with silicone or gel. Some socks also include cushion cuts that help protect the feet from injuries.
Benefits of Nano Compression Socks
Many doctors prescribe their nano compressor socks to patients to avoid swelling. If you do not take the swelling seriously, you might develop foot infections. Nano compression socks provide relief to your lower extremities when you create swelling and other problems. Here are some benefits of nano compression socks:
These socks can maintain the following:
Moisture

Temperature

And Foot pressure
Furthermore,
It can prevent bacteria

Protect from injuries

Support arches
The great thing is that you don't need to go far to search for socks that offer all these features. Here at the Diabetic Sock Club, we have one of the best nano socks meticulously made in the U.S. and are of high quality. We have proper non-binding, moisture-wicking diabetic socks that fit everyone's needs, such as:
Tips for Wearing Nano Compression Socks
Many people have trouble wearing nano socks because of dexterity problems. They might face difficulties in bending and reaching their feet. Here are some tips that you can follow to wear nano compressor socks:
Wear the Socks when you Wake up in the morning
Most people's legs swell in the morning when they leave their beds. To avoid this early-morning swelling, wear socks before waking up. If you have to shower after waking up, you should sit down and lift your legs to put them on.
Using a Sock Aid
You can also use devices such as stocking-donner to pull up your nano socks. These frames with metal or silky structures will help you hold the hose as you pull up. You can purchase this device from the medical supply store. You can also ask the employee at the store to guide you on wearing nano socks with this device. You can also purchase gloves to grip nano socks. Rubber gloves from your kitchen can also help you pull the socks up.
Our DSC Sock Aid Kit is also perfect for this role. Our sock aid kit allows you to put your socks on without bending, twisting, or turning. The handle will also help you remove your socks once you have finished wearing them and keep your shoes in place as you put them on. This method works with various socks, including formal socks, casual socks, athletic socks, compression socks, and diabetic socks. It's also super easy to use:
Step 1: Roll the cuff down the sides of the cradle until the toe is at the top, placing your sock heel-side down in the Sock Slider System.

Step 2: Use the handle to gently drop the Sock Slider System to the floor once the sock is in place.

Step 3: Slide your heel to the bottom of the sock cradle and slowly move your foot into the sock opening until the sock is entirely on your foot. Use the handle to secure the cradle of the Sock Slider System if necessary.
Start from Bottom to Top
Start by reaching your hands down in your stocking and pulling the sock to the top. This is the best way to wear socks on your feet quickly.
Purchase Two Pairs
You can buy two pairs of nano socks, so you have one extra team. To clean your nano socks, wash them by hand and hang them up until they dry. You can use the other pair when you wake up when you have two teams.
Conclusion
If you want to reduce swelling and pain in your feet, you should purchase nano compressor socks. However, this doesn't mean that the socks are a substitute for visiting the doctor for your injuries. Instead, they will support your feet in various regions to eliminate soreness and swelling. These socks do not include any advanced technology or chemicals. But the structure circulates the blood and improves the supply of oxygen. All the above products have fantastic customer reviews and will help eliminate neuropathy symptoms.
Taking care of your feet on a daily may seem an awful lot at the beginning. However, if adding this to your routine would mean that you will be able to remove the extra burden on your part, having one piece of trouble that has been brewing in your mind for quite some time out the window, and actually being able to raise your quality of life then you could say that it's already made its return of investment. So what are you waiting for? Check out our diabetic socks today and feel the power of the best nano compression socks that your money can buy.