What are Nano Socks Good for?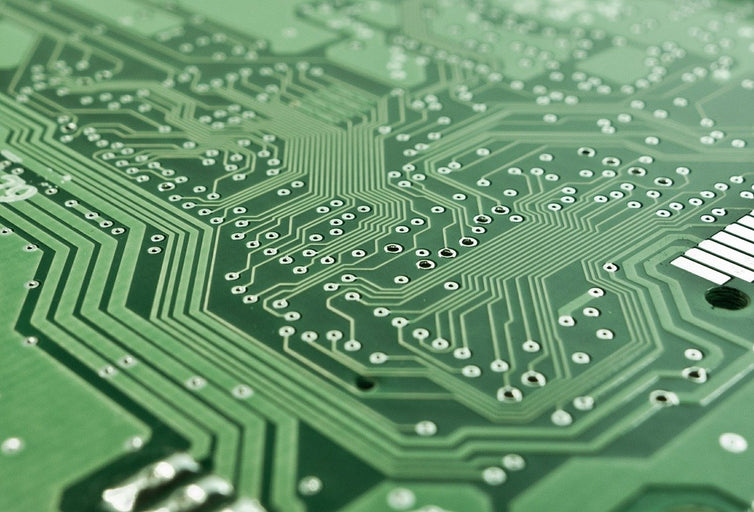 Chronic foot pains and constant aches can make carrying out everyday tasks a challenge. It is especially true for people suffering from diabetes, edema, neuropathy, blood circulation, etc. 
Moreover, people battling diabetes have a higher chance of suffering from foot conditions, which means their feet become super sensitive. Plus, when your blood pressure increases, so do your risks of getting foot ulcers and diabetic neuropathy. Ultimately, each causes sharp, stabbing pain in your legs. It may even be discomfort, but both can lead to devastating repercussions if not taken care of.  
To fight and minimize these risks, you need to wear high-quality socks and shoes at all times. Nano socks are an effective and remarkable way to diminish the pain in your legs. Here's why you should get nano socks for yourself:
What are Nano Socks?
Constant pain in your legs is bound to make enjoying activities tough. Moreover, you won't be able to carry out daily activities with ease. Thus, you need to get your hands on Nano Socks.   
Nano socks are a variety of compression socks designed to aid muscle recovery. These socks are super comfortable and jam-packed with revolutionary features, making them the perfect option for diabetic people. Apart from helping people solve their foot-related conditions, they relieve nerve pain.  
Not just this, but the socks feature a breathable and light-weight material that allows you to enjoy maximum comfort without sacrificing your hygiene. 
How Does a Nano Sock Work?
Professionals from all over the world manufacture these compression socks using 'Nano-support fabrics.' It means they diligently craft them to relieve aches, foot pain, and imbalances because of diabetic neuropathy, plantar fasciitis, or such. Typically, the sock contains a mixture of cotton, antibacterial yarn Nanosilver, and elastane.
Now when you wear a pair of these new and soft socks, you'll notice a huge difference in your foot condition. The socks help stabilize your ankle, which, in turn, reduces foot fatigue. It also helps promote a better and healthier posture. On the other hand, people with plantar fasciitis can benefit from the socks' healing qualities. 
Not to mention, the socks' remarkable moisture tension feature ensures you don't have to worry about bad odor despite rocking them the whole day.
How to Wear a Nano Sock?
Wearing a nano sock doesn't require any additional steps. In fact, it's just like pulling on your regular socks. 
If you purchase a Nano foot sleeve, you may wear it under your socks or hose. Furthermore, there's no time limit of when and how you can wear them either. If you desire, you may wear them throughout the day.
Besides this, putting on the socks will offer instant comfort. However, effective results may take a couple of days or a week to start showing up.
The Benefits of Nano Socks 
Nano socks feature a plethora of amazing features you can benefit from. These are as follows: 
A Comfortable Solution
Nano socks are available in an array of different materials. From the first-rate cotton blended with yarn Nanosilver to a unique Nano bamboo charcoal fiber, you can find all kinds of soft materials here.
Moreover, the socks' ability to stretch complements the soft material. You can even find a wide variety of sizes to ensure you select a perfect fit. 
Promotes Improved Blood Circulation
Nano socks strive to enhance your blood circulation through their unique design. Not just this, but the sock refreshes nerve cells while ensuring optimum performance by the organs in your body. 
Besides this, nano socks effectively speed up the healing time of small wounds and cuts. 
Treat a Variety of Medical Problems 
Apart from having a positive effect on your blood circulation, nano socks are super useful in treating symptoms of several different health issues. 
In fact, the socks effectively treat symptoms of plantar fasciitis, healing foot pain, and preventing diseases like diabetes, stroke, cancer, kidney stones, gallstones, hepatitis, and such. 
Therapeutic Socks 
The breathable material and perfect fit of nano socks allow blood to flow throughout your body freely. Professional physicians approve these socks because of the unrestricted flow and recommend helping with diabetes, neuropathy, and edema. 
At the same time, the comfy, luxe, and light-weight material keeps your toes moving freely while encouraging proper form. Lastly, the sock boasts extra padding at the toe and sole area to enhance comfort and ensure durability. 
Antibacterial and Non-Irritant
The typically synthetic and organic materials of nano socks mean the product is naturally antibacterial and non-irritant. It refers to keeping your feet safe from dangerous pathogens while quickly wicking away sweat to eliminate bacteria effectively. 
On the flip side, nano socks are mostly non-irritant and non-toxic. It means people suffering from allergies can also enjoy premium comfort through these socks. 
Ensures Your Feet Remain Dry and Fresh
Not to mention, nano socks wick sweat away from your sweat and into the cotton without any problem. It means these absorbent and breathable socks keep your feet dry, fresh, and away from bad odors. 
Features to Consider When Buying Nano Socks
When buying nano socks, you should consider its various properties to ensure you're making the right choice. Here you have to look through features like the blend of materials, durability, breathability, temperature-regulations, and compression level. 
Below are factors you should keep in mind when buying a nano sock:
Material 
The material of your sock can mean the thin line between comfort and discomfort. Thus, it is vital you sit down and carefully check the blend of materials in your desired sock. You may even question whether the sock is light-weight or thick.
Typically, light-weight nano socks are more breathable and softer. At the same time, thicker ones are warmer and can irritate the skin. 
Other than this, you should check whether the pair of nano socks promise effective moisture-wicking. Otherwise, sweat and moisture may lead to smelly feet, making it quite repulsive for you and the people surrounding you. If your nano sock absorbs sweat, your feet will remain dry. 
Comfort- Does it Fit Well?
Comfort should be the main priority when purchasing a nano sock. You're moving towards a healthier and more comfortable life; a tight fit won't be helpful. 
Not to mention, if your nano compression sock is too tight, it may increase your pain. So, start with measuring your feet size. Next, take a close look at the brand's charts to ensure you select the perfect fit for yourself. 
Breathability 
A close fit and thick material may result in your foot turning hot. In turn, you'll notice your sock turns wet and smelly. 
To avoid this, make sure you select a pair that's breathable and prevents excessive sweating. Ultimately, it ensures your feet remain dry and free from foul smells.
Compression 
The main purpose of a nano sock is to ensure effective compression to provide maximum comfort. Now, if your sock doesn't effectively compress all targeted zones, it will be an absolute waste of money. 
Here you must understand that different compression socks and sleeves cater to different areas. For instance, if you purchase a compression sock and pull it up to your knee, your circulation will go up. It results in better support for your legs, foot, and ankles. On the flip side, a shorter sleeve will offer fantastic arch support and reduce ankle swelling. 
Typically, a nano sock should promote better circulation of blood to expedite the healing process. Moreover, it should effectively reduce foot pain, ankle swelling, and fatigue. All in all, nano socks come in four levels of compression depending on the pressure they deliver on a particular area. Moreover, you measure these in millimeters of mercury. It is as follows:
Level 1 Compression- 14mmHg and below- It is the lowest compression level so healthy people and pregnant women dealing with mild foot fatigue can wear them. 
Level 2 Compression- 15 to 20mm Hg- It falls somewhere in the middle and ideal for minor inflammation. Moreover, people dealing with deep vein thrombosis will benefit from it. 
Level 3 and 4 Compression- 21 to 30mmHg and above- These are perfect for people suffering from constant pain, swelling, and joint placement. These medically-graded compression socks help with varicose veins, edema, and blood-clotting risks.
Selecting the perfect compression level to boost circulation in your muscle and joints can be a challenging task. So, you must consult a doctor before finalizing a compression level. 
Arch Support
The part of your leg suffering from constant pain needs quality arch support to ensure maximum relief. That's why you must select a pair that offer premium arch support. 
Your Budget
It's no use staring at your computer screen if the nano sock you want is way out of your budget. Instead, you can decide your budget before you finalize your option. 
Final Thoughts
Nano socks are ideal for anyone dealing with continuous foot pain. Moreover, these comfortable and state-of-the-art socks are great for everyday use. It means you can expedite your foot health by simply purchasing a pair of these high-quality socks.