Capsaicin Cream for Neuropathy Reviewed: Exploring Benefits and Considerations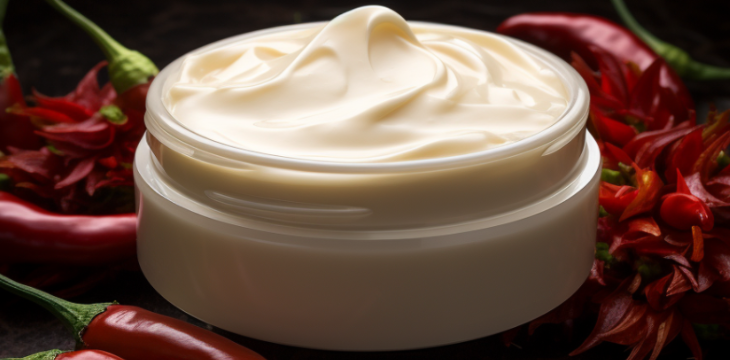 Neuropathy, characterized by nerve damage that often leads to pain, tingling, and numbness, can significantly impact one's quality of life. As individuals seek relief from neuropathic symptoms, various treatments come into consideration, including topical solutions like capsaicin cream. In this comprehensive guide, we will review the use of capsaicin cream for neuropathy, exploring its potential benefits, mechanisms of action, and important considerations for those considering this form of treatment.
Understanding Neuropathy
Types of Neuropathy
Neuropathy can manifest in various forms, including:
Peripheral Neuropathy: Affecting the peripheral nerves, this type of

neuropathy

often leads to symptoms in the hands and feet.

Diabetic Neuropathy: As a result of nerve damage associated with diabetes,

diabetic neuropathy

can cause pain, numbness, and tingling in the extremities.

Postherpetic Neuropathy: Following a case of shingles, some individuals may experience postherpetic neuropathy characterized by persistent nerve pain.

Chemotherapy-Induced Neuropathy: Certain chemotherapy medications can cause damage to peripheral nerves, resulting in neuropathic symptoms.
Symptoms of Neuropathy
Neuropathic symptoms can vary, but commonly include:
Pain: Sharp, shooting, or burning pain in the affected areas.

Tingling and Numbness: Sensations of tingling or numbness, often in the hands or feet.

Muscle Weakness: Weakness or loss of muscle control in the affected areas.

Sensitivity: Increased sensitivity to touch or temperature changes.
The Role of Capsaicin Cream
What Is Capsaicin?
Capsaicin is the active component in chili peppers, giving them their characteristic heat. When applied topically, capsaicin interacts with receptors in the skin, triggering a sensation of warmth and temporarily desensitizing nerve endings.
Mechanisms of Capsaicin for Neuropathy
Desensitization of Nerves: Capsaicin works by initially stimulating and then desensitizing the nerve fibers in the skin. This desensitization can lead to a reduction in pain signals sent to the brain.

Release of Substance P: Substance P is a neurotransmitter associated with the transmission of pain signals. Capsaicin prompts the release of substance P, leading to an initial increase in pain perception, followed by a depletion of substance P, resulting in reduced pain sensitivity.

Vasodilation: Capsaicin can cause blood vessels to widen, promoting improved blood flow to the affected areas. Enhanced blood circulation can contribute to the overall health of the nerves.
Potential Benefits of Capsaicin Cream for Neuropathy
1. Pain Relief:
Capsaicin cream is widely recognized for its potential to relieve neuropathic pain. The temporary desensitization of nerve endings can lead to a reduction in the perception of pain.
2. Improved Blood Circulation:
The vasodilatory effect of capsaicin may contribute to improved blood flow in the affected areas. Enhanced circulation is crucial for the nourishment and health of peripheral nerves.
3. Reduced Sensitivity:
Capsaicin cream may help reduce sensitivity to pain signals by desensitizing nerve fibers, relieving individuals from the discomfort associated with neuropathy.
4. Localized Application:
Capsaicin cream allows for targeted, localized application to the specific areas experiencing neuropathic symptoms. This targeted approach minimizes systemic exposure to the active ingredient.
5. Over-the-Counter Availability:
Many capsaicin creams are available over the counter, making them easily accessible for individuals seeking non-prescription options for neuropathic symptom management.
6. Complementary to Other Treatments:
Capsaicin cream can be used alongside other neuropathy treatments, such as oral medications or physical therapy. It may complement existing therapies and contribute to a comprehensive approach to symptom management.
Considerations When Using Capsaicin Cream for Neuropathy
1. Patch Test:
Before widespread application, conduct a patch test on a small skin area to assess individual sensitivity and ensure no adverse reaction.
2. Start with Lower Concentrations:
Capsaicin creams come in varying concentrations. Start with a lower concentration and gradually increase if needed. Higher concentrations may cause more intense initial discomfort.
3. Consistent Application:
Consistency is critical when using capsaicin cream. Follow the recommended application schedule to maximize the potential benefits. Results may take time, and consistent use over time may be necessary.
4. Avoid Broken or Irritated Skin:
Do not apply capsaicin cream to broken or irritated skin, which may intensify the sensation and increase discomfort.
5. Hand Hygiene After Application:
Wash hands thoroughly after applying capsaicin cream to prevent unintentional transfer to sensitive areas like the eyes or face.
6. Be Mindful of Potential Side Effects:
While generally considered safe, capsaicin cream may cause side effects such as redness, burning, or itching. These effects are usually temporary, but consult a healthcare professional if severe or persistent.
7. Consultation with Healthcare Professionals:
Consult with healthcare professionals before incorporating capsaicin cream into a neuropathy management plan. They can provide personalized guidance based on individual health conditions and the severity of neuropathic symptoms.
Popular Capsaicin Cream Brands
1. Zostrix:
Zostrix offers a range of capsaicin cream products to manage neuropathic pain, including formulations for diabetic neuropathy.
2. Capsin:
Capsin provides capsaicin cream options for targeted relief of neuropathic symptoms. Their products are available in various concentrations.
3. Topricin:
Topricin offers a neuropathy pain relief cream with capsaicin among its active ingredients. It is formulated to provide relief for various types of neuropathic pain.
4. Biofreeze Professional Strength Pain Relief Gel:
While not exclusively capsaicin-based, Biofreeze Professional Strength Gel may include capsaicin among its ingredients. It is designed to provide relief for various types of pain, including neuropathic pain.
5. NeuroMax Pain & Muscle Relief Gel:
NeuroMax offers a pain and muscle relief gel that may include capsaicin. It is formulated for targeted relief of neuropathic pain and muscle discomfort.
DSC Hemp Cream For Neuropathy Aches & Nerve Pain (Peppermint)
Capsaicin cream and DSC Hemp Cream are both topical treatments that can help relieve neuropathy aches and nerve pain.
DSC Hemp Cream is made from hemp extract, which is a source of cannabidiol (CBD). CBD is a non-psychoactive compound shown to have anti-inflammatory and pain-relieving properties. DSC Hemp Cream is also made with peppermint oil, which can help to cool and soothe the skin. DSC Hemp Cream is generally considered to be safe and well-tolerated. 
Conclusion
Capsaicin cream for neuropathy presents a potential non-prescription option for individuals seeking relief from nerve-related pain and discomfort. Its mechanisms of action, including desensitization of nerve endings and improved blood circulation, make it a popular choice for localized symptom management.
When considering capsaicin cream for neuropathy, it's crucial to start cautiously, conducting a patch test and gradually increasing concentrations as needed. Consistent application, attention to potential side effects, and consultation with healthcare professionals contribute to a well-informed and safe use of capsaicin cream as part of a neuropathy management plan.