Choosing the Best Topical Foot Cream for Neuropathy in Feet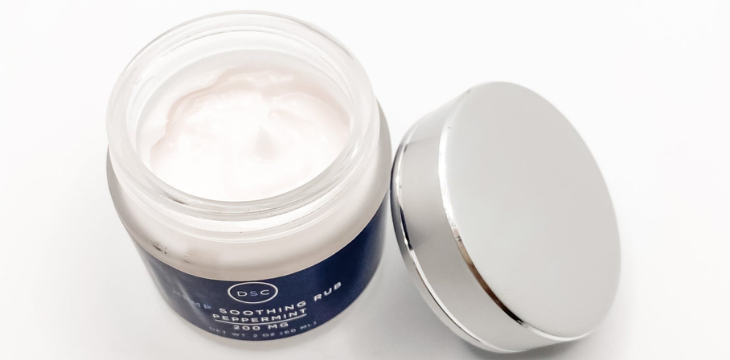 Neuropathy, a condition characterized by nerve damage, can profoundly impact the feet, leading to symptoms such as tingling, numbness, and pain. Finding effective relief is a top priority for individuals experiencing neuropathy in their feet. Topical foot creams designed for neuropathy can offer a targeted approach to managing symptoms and improving overall foot comfort. In this comprehensive guide, we will explore the factors to consider when choosing the best topical foot cream for neuropathy, key ingredients to look for, and popular products that have garnered positive reviews.
Understanding Neuropathy in Feet
Causes and Symptoms
Neuropathy can have various causes, including diabetes, certain medications, infections, and traumatic injuries. When it affects the feet, it can lead to a range of symptoms:
Tingling and Numbness: Individuals with neuropathy often experience tingling or numbness in their feet. This can affect mobility and contribute to a sense of discomfort.

Burning Sensation: Neuropathy may cause a burning sensation in the feet, adding to the overall discomfort and impacting daily activities.

Sharp or Shooting Pain: Some individuals with

neuropathy

report short or shooting pain in their feet, making walking or standing challenging.

Sensitivity to Touch: Neuropathy can make the feet overly sensitive to touch, with even gentle pressure causing discomfort.
The Role of Topical Foot Creams
Topical foot creams formulated for neuropathy are designed to address these symptoms directly. These creams often contain ingredients that soothe, moisturize, and relieve the affected areas. Choosing the suitable foot cream involves considering individual preferences, skin sensitivity, and the specific symptoms experienced.
Key Considerations When Choosing a Topical Foot Cream for Neuropathy
1. Ingredients:
Look for creams with ingredients known for their soothing and moisturizing properties. Common ingredients include aloe vera, shea butter, and essential oils. Specific ingredients with analgesic or anti-inflammatory properties, such as menthol or capsaicin, can also provide targeted relief.
2. Fragrance-Free Options:
Fragrances can be irritating, especially for individuals with sensitive skin. Consider opting for fragrance-free foot creams to minimize the risk of skin reactions.
3. Non-Greasy Formulas:
A non-greasy formula ensures the cream absorbs well into the skin without leaving a residue. This is particularly important for individuals needing shoes or socks immediately after applying the cream.
4. Hypoallergenic Products:
Choosing hypoallergenic foot creams for those with sensitive skin can reduce the risk of adverse reactions. These products are formulated to minimize the likelihood of causing allergies or skin irritation.
5. Brand Reputation:
Consider reputable brands with a history of producing quality skincare products. Reviews and testimonials from other users can provide insights into the efficacy of a particular foot cream.
6. Price and Value:
While cost is a factor, it's essential to consider the value offered by the product. Some higher-priced foot creams may contain a potent blend of ingredients that justify the cost, while more budget-friendly options may still provide effective relief.
7. Consultation with Healthcare Professionals:
If neuropathy symptoms are severe or worsening, it's advisable to consult with healthcare professionals. They can offer personalized recommendations and prescribe medicated creams or ointments if necessary.
Key Ingredients to Look for in Topical Foot Creams for Neuropathy
1. Aloe Vera:
Aloe vera is known for its soothing properties and is commonly used to relieve skin irritation. In foot creams, it can reduce the burning or tingling sensation associated with neuropathy.
2. Shea Butter:
Shea butter is a natural moisturizer that helps soften and hydrate the skin. This is particularly important for individuals with neuropathy, as dry and cracked skin can exacerbate symptoms.
3. Essential Oils:
Essential oils such as lavender, chamomile, and peppermint are often included for their calming and analgesic properties. These oils can contribute to a pleasant scent and provide additional relief.
4. Capsaicin:
Capsaicin is a compound found in chili peppers known for its analgesic properties. In topical foot creams, capsaicin can help alleviate pain associated with neuropathy by blocking pain signals.
5. Menthol:
Menthol has a cooling effect and is often included in foot creams for its ability to provide a soothing sensation. It can help alleviate discomfort and reduce the perception of pain.
6. Vitamin E:
Vitamin E is known for its antioxidant properties and ability to nourish and protect the skin. Foot creams can contribute to overall skin health and aid in the repair of damaged skin.
7. Arnica:
Arnica is a natural anti-inflammatory ingredient that can help reduce swelling and inflammation. In topical foot creams, arnica can contribute to relieving discomfort associated with neuropathy.
Popular Topical Foot Creams for Neuropathy
1. Neuropathy Pain Relief Cream by Nervex:
This cream contains a blend of ingredients, including aloe vera, vitamin B12, and alpha-lipoic acid. It aims to relieve nerve pain, tingling, and numbness associated with neuropathy.
2. Gold Bond Pain & Itch Relief Cream with Lidocaine:
Infused with lidocaine, this cream targets pain and itching. It also includes aloe vera and vitamin E for soothing and moisturizing benefits.
3. Penetrex Pain Relief Cream:
Although not explicitly marketed for neuropathy, Penetrex is a famous pain relief cream with arnica, vitamin B6, and MSM. It's designed to address various pain issues, including nerve pain.
4. Real-Time Pain Relief Maxx:
This cream includes ingredients like aloe vera, arnica, and menthol. It aims to provide fast-acting relief for various pain conditions, including nerve pain.
5. Blue Emu Maximum Arthritis Pain Relief Cream:
While primarily marketed for arthritis pain, this cream contains emu oil, aloe vera, and MSM. These ingredients may contribute to reducing pain and discomfort associated with neuropathy.
This cream is made with a hemp extract, menthol, and camphor blend. It is non-greasy and absorbs quickly into the skin, providing fast-acting relief from pain and inflammation.
Tips for Using Topical Foot Creams for Neuropathy
1. Patch Test:
Before applying a new foot cream, conduct a patch test on a small skin area to ensure you do not have an adverse reaction.
2. Follow Instructions:
Adhere to the instructions the manufacturer provides for your specific foot cream. This includes the recommended frequency of application and any precautions.
3. Consistent Use:
For optimal results, use the foot cream consistently as directed. It may take some time to experience the full benefits, so patience is vital.
4. Combine with Other Strategies:
Topical foot creams can be part of a comprehensive approach to managing neuropathy. Combine their use with other strategies such as proper foot care, regular exercise, and recommended medications.
5. Monitor for Changes:
Regularly monitor your feet for any changes in symptoms or skin conditions. If you notice any adverse reactions or symptoms persist or worsen, consult healthcare professionals.
6. Stay Hydrated:
Maintaining proper hydration is crucial for overall skin health. Drink adequate water to support the moisturizing effects of the foot cream.
7. Choose the Right Footwear:
Selecting comfortable and supportive footwear is essential for individuals with neuropathy. Combine topical foot creams with well-fitted shoes to enhance overall foot health.
Conclusion
Choosing the best topical foot cream for neuropathy involves careful consideration of ingredients, individual preferences, and specific symptoms. The correct foot cream can provide soothing relief, alleviate discomfort, and improve overall foot health. It's essential to consult with healthcare professionals for personalized recommendations and to monitor for any changes in symptoms or skin conditions.
By incorporating a quality topical foot cream into a comprehensive neuropathy management plan, individuals can take proactive steps toward enhancing foot comfort and maintaining an active, fulfilling lifestyle.