Best Way to Cure Neuropathy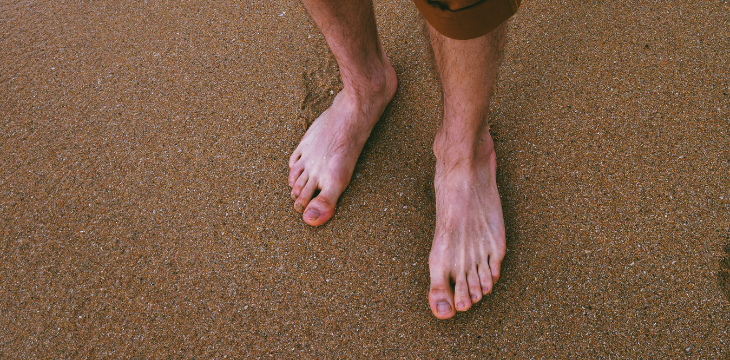 Neuropathy is a condition that affects millions of individuals worldwide, causing significant discomfort and challenges in their daily lives. It is characterized by damage to the peripheral nerves, which transmit signals between the brain, spinal cord, and the rest of the body. This disruption in nerve function can lead to a wide range of symptoms, including numbness, tingling, pain, muscle weakness, and balance issues.
The prevalence of neuropathy is staggering, with estimates suggesting that around 20 million Americans alone suffer from this condition. The causes of neuropathy can vary, ranging from diabetes and autoimmune diseases to genetic factors and traumatic injuries. Regardless of the underlying cause, finding the best treatment for neuropathy is crucial for managing symptoms, improving quality of life, and preventing further nerve damage.
In this comprehensive blog post, we will delve into the world of neuropathy, exploring its different types, symptoms, and the conventional treatments commonly prescribed by healthcare professionals. However, we will primarily focus on alternative and complementary approaches that have shown promise in helping individuals find relief from neuropathy symptoms and even potentially reversing nerve damage.
By understanding the various treatment options available, both conventional and alternative, individuals with neuropathy can make informed decisions about their healthcare and embark on a personalized journey toward finding the best cure for their specific condition. It is important to note that while the following information provides valuable insights, it is always advisable to seek professional medical advice to determine the most suitable course of action for your individual needs.
So, whether you or someone you know is struggling with neuropathy, join us as we explore the fascinating world of potential treatments, lifestyle changes, and self-care practices that can help alleviate symptoms, enhance nerve health, and improve overall well-being. Together, let's embark on a journey towards finding the best way to cure neuropathy.
Understanding Neuropathy
Neuropathy is a complex condition involving damage to the peripheral nerves, responsible for transmitting signals between the brain, spinal cord, and the rest of the body. To better understand neuropathy, it's essential to explore its different types and the symptoms that individuals may experience.
Types of Neuropathy
Peripheral Neuropathy:

This is the most common type of neuropathy, affecting the peripheral nerves that extend from the brain and spinal cord to the limbs and organs. It can result from various causes, including diabetes, infections, autoimmune diseases, and exposure to toxins.

Autonomic Neuropathy:

Autonomic neuropathy affects the nerves that control involuntary bodily functions such as heart rate, blood pressure, digestion, and bladder control. It can lead to dizziness, bowel and bladder dysfunction, and abnormal sweating.

Proximal Neuropathy:

Proximal neuropathy affects the nerves in the hips, buttocks, and thighs. It typically occurs in individuals with type 2 diabetes and can cause severe pain, weakness, and difficulty moving the affected areas.

Focal Neuropathy:

Focal neuropathy refers to the sudden and localized damage to a specific nerve or group of nerves. It can cause muscle weakness, pain, and sensory disturbances in the affected area. Common types of focal neuropathy include carpal tunnel syndrome and Bell's palsy.
Symptoms of Neuropathy
The symptoms of neuropathy can vary depending on the type and severity of the condition. However, there are some common symptoms that individuals may experience:
Numbness and Tingling:

Many individuals with neuropathy report numbness, tingling, or a "pins and needles" feeling in their extremities. This can affect the hands, feet, arms, or legs and may be accompanied by a reduced sense of touch or loss of coordination.

Pain and Discomfort:

Neuropathy often causes varying degrees of pain, ranging from mild to severe. The pain may be burning, shooting, stabbing, or electric shocks. It can be constant or intermittent and may worsen at night.

Muscle Weakness:

Weakness in the affected muscles is another common symptom of neuropathy. This can result in difficulty with activities that require strength, such as walking, lifting objects, or grasping items.

Balance Issues:

Neuropathy can affect the sensory nerves responsible for providing feedback on balance and coordination. As a result, individuals may experience difficulties with balance, leading to a higher risk of falls and injuries.

Other Associated Symptoms:

Depending on the type of neuropathy and the nerves involved, individuals may also experience additional symptoms such as changes in skin color or texture, temperature sensitivity, digestive issues, sexual dysfunction, or changes in blood pressure.
Understanding the different types of neuropathy and recognizing the wide range of symptoms associated with this condition is crucial in identifying and addressing the underlying causes. By doing so, individuals can take proactive steps toward finding the most effective treatment options and strategies for managing their neuropathy symptoms.
Conventional Treatments for Neuropathy
When treating neuropathy, conventional medical approaches primarily focus on managing symptoms and preventing further nerve damage. While these treatments may relieve some individuals, it's important to note that they may not address the underlying cause of neuropathy and can often come with potential side effects. Let's explore some of the most commonly prescribed conventional treatments for neuropathy.
Medications
Pain Relievers:

Over-the-counter pain relievers such as acetaminophen or nonsteroidal anti-inflammatory drugs (NSAIDs) may be recommended to help alleviate mild to moderate neuropathic pain. However, they may not provide sufficient relief for severe pain.

Antidepressants:

Certain antidepressant medications, such as tricyclic antidepressants (TCAs) and selective serotonin and norepinephrine reuptake inhibitors (SNRIs), have effectively managed neuropathic pain by altering chemical signals in the brain. They can help reduce pain signals and improve mood simultaneously.

Anticonvulsants:

Anticonvulsant medications, originally developed to treat seizures, effectively manage neuropathic pain. Drugs like gabapentin and pregabalin stabilize overactive nerve cells and reduce abnormal signaling.
While medications can provide relief, it's essential to consider potential side effects and limitations associated with long-term use. These may include drowsiness, dizziness, dry mouth, weight gain, and dependency or withdrawal symptoms. It is essential to consult with a healthcare professional before starting any medication regimen.
Physical Therapy and Rehabilitation
Physical therapy and rehabilitation can be vital in managing neuropathy symptoms and improving overall functioning. Therapists can design individualized exercise programs to strengthen muscles, improve balance, and enhance coordination. Also, massage, heat therapy, and transcutaneous electrical nerve stimulation (TENS) can help alleviate pain and improve circulation.
Transcutaneous Electrical Nerve Stimulation (TENS)
TENS therapy involves using a small device that delivers low-voltage electrical currents to the affected areas. These electrical currents help disrupt pain signals and stimulate the release of endorphins, natural pain-relieving chemicals produced by the body. TENS units are typically used at home and can temporarily relieve neuropathic pain.
Nerve Block Injections
For individuals experiencing severe and localized neuropathic pain, nerve block injections may be considered. During this procedure, a local anesthetic or a combination of drugs and steroids is injected into or near the affected nerve to relieve temporary pain. While nerve blocks can be effective, their effects are usually temporary, and the procedure may need to be repeated periodically.
Surgery for Nerve Decompression
Surgery may be recommended in some cases to relieve pressure on nerves caused by underlying conditions such as carpal tunnel syndrome or nerve entrapment. Surgeons can release or remove the structures compressing the nerve, allowing for improved nerve function and potentially reducing neuropathic pain.
While conventional treatments can relieve and manage neuropathy symptoms, it's essential to weigh the potential benefits against the risks and limitations associated with each approach. In the next section, we will explore alternative and complementary approaches that have shown promise in offering natural relief and potential reversal of neuropathy symptoms.
Alternative and Complementary Approaches to Cure Neuropathy
While conventional treatments can effectively manage neuropathy symptoms, many seek alternative and complementary approaches to find relief and potentially reverse the underlying nerve damage. These approaches often focus on addressing the root cause of neuropathy, improving nerve health, and promoting overall well-being. Let's explore alternative and complementary treatments that have shown promise in neuropathy.
Nutritional and Dietary Interventions
Proper nutrition and a well-balanced diet are crucial in maintaining nerve health and supporting the body's natural healing processes. Several essential nutrients have been identified as beneficial for nerve function, including B vitamins (B1, B6, B12), vitamin D, vitamin E, alpha-lipoic acid, and omega-3 fatty acids. Incorporating foods rich in these nutrients into your diet or considering supplementation under medical guidance can support nerve health and reduce neuropathy symptoms.
Additionally, adopting an anti-inflammatory diet can be beneficial for individuals with neuropathy. This involves reducing or eliminating foods that can trigger inflammation, such as processed foods, refined sugars, and saturated fats, while focusing on whole foods, fruits, vegetables, healthy fats, and lean proteins.
Physical Exercise and Rehabilitation
Physical exercise and rehabilitation can offer significant benefits for individuals with neuropathy. Regular physical activity can help improve blood circulation, increase muscle strength and flexibility, and promote overall well-being. Strengthening exercises, balance training, and low-impact aerobic activities like swimming, cycling, or walking can particularly benefit neuropathy patients. However, starting slowly and consulting with a healthcare professional or physical therapist is essential to ensure a safe and appropriate exercise program.
Mind-Body Techniques and Stress Management
Stress can exacerbate neuropathy symptoms and hinder the body's natural healing processes. Therefore, incorporating mind-body techniques and stress management practices can be valuable in managing and reducing neuropathic pain. Meditation, deep breathing exercises, and mindfulness techniques effectively promote relaxation, reduce stress levels, and improve overall mental well-being. Practices like yoga and tai chi, which combine physical movement with breath control and mindfulness, can also help improve balance, flexibility, and overall quality of life.
Acupuncture and Acupressure
Traditional Chinese medicine practices such as acupuncture and acupressure have been utilized for centuries to address various health conditions, including neuropathy. These techniques involve stimulating specific points on the body to promote energy flow and restore balance. Acupuncture, which uses tiny needles, and acupressure, which applies pressure with fingers or devices, can alleviate pain, reduce inflammation, and improve nerve function.
Herbal Remedies and Essential Oils
Specific herbal remedies and essential oils have shown promise in relieving neuropathy symptoms. Plant-based supplements like evening primrose oil, St. John's wort, and capsaicin have been studied for their potential benefits in reducing pain, improving nerve function, and enhancing overall well-being. Essential oils such as lavender, peppermint, and chamomile can be used topically or in aromatherapy to help alleviate pain, reduce inflammation, and promote relaxation.
Chiropractic Care and Spinal Adjustments
Chiropractic care focuses on aligning and manipulating the spine to optimize nerve function and overall health. A chiropractor can perform spinal adjustments to relieve nerve pressure, potentially reducing neuropathic pain and improving nerve communication. This non-invasive approach may benefit individuals with neuropathy, mainly if the condition is related to spinal misalignment or nerve compression.
Biofeedback and Neurofeedback
Biofeedback and neurofeedback techniques involve using electronic devices to monitor and provide feedback on specific bodily functions, such as heart rate, blood pressure, and brainwave activity. Individuals can reduce stress, improve circulation, and enhance overall well-being by learning to control these functions. Biofeedback and neurofeedback have been explored as complementary approaches for managing neuropathy symptoms and promoting nerve healing.
It's important to note that alternative and complementary approaches should be used alongside conventional medical treatments and under healthcare professionals' guidance. Each individual's response to these treatments may vary, and a personalized approach is essential to find the most practical combination of therapies for their specific condition. In the next section, we will explore lifestyle changes and self-care practices that can further support the management and treatment of neuropathy.
Lifestyle Changes and Self-Care Practices for Neuropathy
In addition to medical treatments and alternative approaches, making specific lifestyle changes and practicing self-care can significantly manage neuropathy symptoms and improve overall well-being. These changes focus on addressing potential contributing factors and promoting a healthy lifestyle. Let's explore some lifestyle changes and self-care practices that can complement other treatments for neuropathy.
Managing Blood Sugar Levels
For individuals with diabetic neuropathy, managing blood sugar levels is crucial in preventing further nerve damage and managing symptoms. Following a well-balanced diet that includes whole foods, controlling portion sizes, monitoring carbohydrate intake, and regularly checking blood sugar levels can help maintain stable glucose levels. Working closely with a healthcare professional or a registered dietitian is essential to developing an individualized meal plan and medication management strategy.
Quitting Smoking and Reducing Alcohol Consumption
Smoking and excessive alcohol consumption can harm nerve health and exacerbate neuropathy symptoms. Smoking restricts blood flow and oxygen supply to the nerves, impeding their ability to function properly and heal. Alcohol, on the other hand, can cause nutritional deficiencies and nerve damage. Quitting smoking and reducing alcohol consumption can significantly improve nerve health and overall well-being.
Foot Care and Proper Footwear
Neuropathy can lead to decreased sensation and increased vulnerability to foot injuries. Therefore, taking proper care of the feet is essential for individuals with neuropathy. Regularly inspecting the feet for any signs of damage, maintaining good hygiene, and moisturizing the skin can help prevent complications such as infections and ulcers. Wearing comfortable shoes that provide adequate support and cushioning and using orthotics if necessary can also help reduce foot pain and prevent injuries.
Managing Pain and Discomfort
Neuropathy can cause chronic pain and discomfort, significantly impacting daily life. Alongside medical treatments, various self-care practices can help manage pain and improve quality of life. Applying heat or cold packs to the affected areas, taking warm baths, practicing relaxation techniques, and using topical pain-relieving creams or ointments can provide temporary relief and promote relaxation. Additionally, finding activities and hobbies that bring joy and distract from pain can contribute to a positive mindset and overall well-being.
Stress Reduction Techniques
Stress can exacerbate neuropathy symptoms and hinder the body's natural healing processes. Stress reduction techniques can help manage pain, improve mood, and promote well-being. Some effective stress management techniques include practicing mindfulness meditation, deep breathing exercises, engaging in hobbies, spending time in nature, and seeking support from friends, family, or support groups. It is essential to find what works best for each individual and incorporate these techniques into their daily routine.
Maintaining a Healthy Weight
Maintaining a healthy weight is essential for individuals with neuropathy, especially those with diabetes. Excess weight can worsen symptoms and strain the nerves and joints. Adopting a balanced diet, engaging in regular physical activity, and seeking guidance from a healthcare professional or registered dietitian can help achieve and maintain a healthy weight. Losing weight, if necessary, can alleviate pressure on the nerves and improve overall nerve function.
Regular Monitoring and Follow-up with Healthcare Provider
Regular monitoring and follow-up with a healthcare provider are crucial in managing neuropathy. This allows for ongoing assessment of symptoms, adjustments to treatment plans, and early detection of potential complications. Communicating openly with healthcare professionals, asking questions, and discussing any concerns or changes in symptoms is essential. Individuals and their healthcare providers can work collaboratively to determine the most effective treatment strategies and optimize overall health and well-being.
By implementing these lifestyle changes and self-care practices, individuals can actively manage their neuropathy symptoms and improve their quality of life. It is essential to remember that each person's experience with neuropathy is unique, and a personalized approach is critical. Consulting with healthcare professionals and seeking their guidance is crucial to ensure the most effective management plan for individual needs.
Conclusion
Neuropathy is a complex condition that can significantly impact the lives of those affected. While there may not be a definitive "cure" for neuropathy, various treatment options can help manage symptoms, improve nerve function, and enhance overall well-being. This comprehensive blog post explored conventional and alternative approaches to treating neuropathy.
Conventional treatments, such as medications, physical therapy, nerve block injections, and surgery, can relieve and support neuropathy symptoms. However, it's essential to consider these treatments' potential side effects and limitations. Additionally, alternative and complementary approaches, including nutritional interventions, physical exercise, mind-body techniques, acupuncture, herbal remedies, chiropractic care, and biofeedback, offer promising avenues for individuals seeking natural relief and potential reversal of neuropathy symptoms.
In conjunction with these treatment approaches, making specific lifestyle changes and practicing self-care can further support the management and treatment of neuropathy. Managing blood sugar levels (for individuals with diabetic neuropathy), quitting smoking, reducing alcohol consumption, maintaining proper foot care, managing pain and discomfort, practicing stress reduction techniques, maintaining a healthy weight, and regular monitoring and follow-up with healthcare providers are all essential aspects of a comprehensive neuropathy management plan.
It is important to note that neuropathy is a complex condition, and treatment effectiveness can vary from person to person. Therefore, working closely with healthcare professionals to develop a personalized treatment plan that addresses individual needs and preferences is crucial.
Suppose you or someone you know is struggling with neuropathy. In that case, we encourage you to explore the various treatment options discussed in this blog post and consult healthcare professionals to determine the best action. Remember, you are not alone in this journey; support is available to help you find relief and improve your quality of life.
Together, let's continue to raise awareness about neuropathy, share knowledge, and support one another in finding the best way to cure neuropathy.
Importance of Seeking Professional Advice
While this blog post has provided a comprehensive overview of various treatment options and self-care practices for neuropathy, it is crucial to emphasize the importance of seeking professional medical advice. Neuropathy is a complex condition that requires a thorough evaluation and individualized treatment approach. Consulting with healthcare professionals, such as neurologists, pain specialists, physical therapists, registered dietitians, and others, can provide valuable insights and guidance tailored to your needs.
Healthcare professionals have the knowledge and expertise to diagnose the type and severity of neuropathy, identify underlying causes, and recommend appropriate treatment strategies. They can conduct thorough assessments, order necessary tests, and monitor your progress. They can also help you navigate the various treatment options, ensuring that you receive evidence-based care and avoid potential risks or interactions with other medications.
Personalized Approach to Finding the Best Cure
Acknowledging that there is no one-size-fits-all solution for curing neuropathy is essential. Each individual may respond differently to treatments, and what works for one person may not work for another. Therefore, adopting a personalized approach and being patient throughout the treatment journey is crucial.
Finding the best cure for neuropathy often involves a combination of treatments, lifestyle changes, and self-care practices. It may require a trial-and-error process to determine what works best for you. Keep an open line of communication with your healthcare provider, share your concerns, ask questions, and actively participate in decision-making regarding your treatment plan.
Remember that neuropathy management is a long-term commitment, and progress may take time. Patience, persistence, and a positive mindset are crucial to navigating challenges and achieving the best possible outcomes.
Encouragement and Support for Individuals with Neuropathy
Living with neuropathy can be challenging, both physically and emotionally. It is essential to seek support from family, friends, and support groups who can provide understanding, empathy, and encouragement. Connecting with others going through similar experiences can be empowering and provide a sense of community.
In addition to seeking support from loved ones, taking care of your mental and emotional well-being is paramount. Engaging in activities that bring you joy, practicing self-compassion, and seeking professional help if needed can all contribute to maintaining a positive outlook and enhancing your overall quality of life.
Remember, your neuropathy does not define you. It is just one aspect of your life. Focus on the things you can control, celebrate small victories, and embrace self-care practices that nourish your mind, body, and spirit.