What is the best treatment for diabetic neuropathy?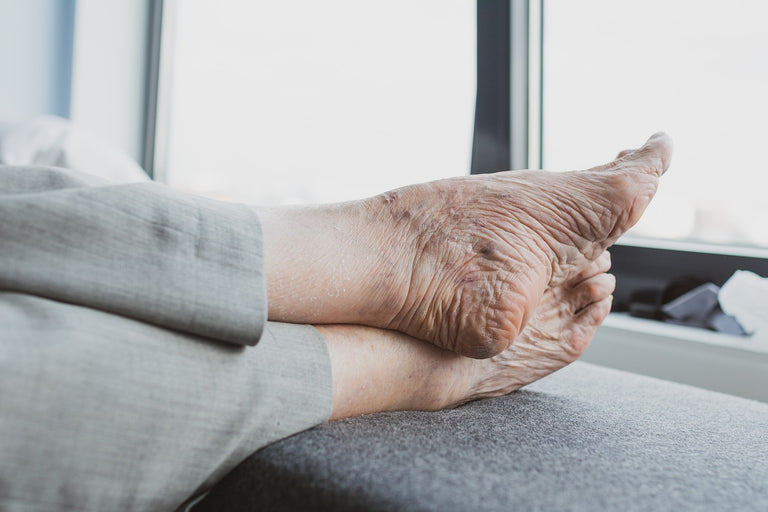 Diabetic neuropathy can significantly impact the lives of individuals with diabetes, leading to nerve damage and various complications. Seeking proper treatment is crucial for managing diabetic neuropathy effectively and improving quality of life. In this comprehensive guide, we will explore the best treatment options available for diabetic neuropathy, encompassing lifestyle modifications, medications, alternative therapies, and emerging research. By understanding these treatments and their benefits, individuals can make informed decisions in collaboration with healthcare professionals to find the most suitable approach for their unique needs.
Understanding Diabetic Neuropathy
Diabetic neuropathy is a condition that develops as a result of nerve damage caused by diabetes. It can affect various parts of the body, such as the feet, legs, hands, and internal organs. Peripheral, autonomic, proximal, and focal neuropathy are common types of diabetic neuropathy, each presenting with specific symptoms and complications. Numbness, tingling, pain, muscle weakness, and impaired coordination are some of the common signs of diabetic neuropathy.
Importance of Early Diagnosis and Comprehensive Management
Early detection and diagnosis of diabetic neuropathy are essential for timely intervention. A comprehensive management approach involving a multidisciplinary team of healthcare professionals is crucial for optimal outcomes. These professionals may include endocrinologists, neurologists, podiatrists, and pain specialists. Developing personalized treatment plans based on individual needs and addressing underlying causes, such as blood sugar control, plays a vital role in managing diabetic neuropathy effectively.
Lifestyle Modifications and Self-Care Strategies
Lifestyle modifications form the foundation of diabetic neuropathy management. Proper blood sugar control through diet, regular exercise, and medication adherence is essential. Adopting a healthy, balanced diet rich in fruits, vegetables, whole grains, and lean proteins helps maintain stable blood sugar levels. Regular physical activity improves circulation, reduces neuropathic pain, and supports overall well-being. Additionally, practicing good foot care, quitting smoking, and limiting alcohol consumption contribute to better outcomes for individuals with diabetic neuropathy.
Medications for Diabetic Neuropathy
Medications play a crucial role in managing diabetic neuropathy, primarily targeting pain relief and symptom management. Pain relievers, including over-the-counter and prescription medications, may be recommended to alleviate neuropathic pain. Antidepressants and anticonvulsants are also used off-label to manage pain associated with diabetic neuropathy. It's important to understand potential side effects and discuss them with healthcare professionals.
Alternative and Complementary Therapies
Alternative therapies, such as acupuncture, biofeedback, and transcutaneous electrical nerve stimulation (TENS), have shown promise in managing diabetic neuropathy symptoms. Complementary therapies like massage therapy and yoga may provide relaxation, pain relief, and improved overall well-being. However, it is crucial to consult healthcare professionals before starting any alternative or complementary therapies.
Emerging Treatments and Research 
Ongoing research and advancements in the field of diabetic neuropathy offer hope for innovative treatment options. Nerve growth factor (NGF) inhibitors and gene therapy are among the emerging treatments that show potential in addressing the underlying causes of diabetic neuropathy. Staying informed about ongoing research and clinical trials can help individuals explore new avenues for treatment.
Importance of Regular Follow-ups and Monitoring 
Regular follow-ups with healthcare professionals are essential for monitoring the progression of diabetic neuropathy and evaluating treatment effectiveness. Through regular check-ups, healthcare providers can make necessary adjustments to treatment plans and address any concerns or complications that may arise. Open communication between individuals with diabetic neuropathy and healthcare providers is crucial for optimizing treatment outcomes.
Personalized Treatment Approach
A personalized treatment approach is vital for managing diabetic neuropathy effectively. Healthcare professionals take into account individual needs, symptoms, and medical history to tailor treatment plans accordingly. Collaborative decision-making between individuals and healthcare providers ensures that the chosen treatment approach aligns with the patient's goals and preferences.
In conclusion, the best treatment for diabetic neuropathy involves a comprehensive approach that combines lifestyle modifications, medications, alternative therapies, and ongoing research. By implementing lifestyle changes such as blood sugar control, regular exercise, and proper foot care, individuals can proactively manage their condition and prevent further complications. Medications, including pain relievers and off-label use of certain drugs, can help alleviate neuropathic pain. Alternative and complementary therapies offer additional options for symptom relief and improved well-being. Staying informed about emerging treatments and participating in research studies can provide opportunities for accessing innovative therapies.
Remember, it is essential to work closely with healthcare professionals throughout the treatment journey. Regular follow-ups, open communication, and monitoring of progress are key components of successful management. By taking a personalized approach and considering individual needs, the best treatment plan for diabetic neuropathy can be tailored to provide maximum benefits and improve the overall quality of life for individuals living with this condition.
References:
American Diabetes Association. (2021). Diabetic neuropathy. 

National Institute of Diabetes and Digestive and Kidney Diseases. (2019). Diabetic neuropathy.

Mayo Clinic. (2021). Diabetic neuropathy.