Best nerve relief cream for foot pain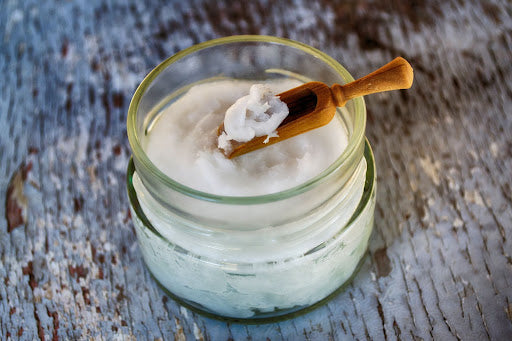 Neuropathy is the term for damage to your body's nerves. You recognize the tingling or mild burning feeling in your hands or feet as a sign. The nerves coming down to those extremities are the longest and most accessible to damage, these places, especially your feet, are frequently targeted. However, at the time, you are aware that it is not a cause for significant concern; instead, you are simply seeking prompt relief from the discomfort or Pain.
Many diseases cause neuropathic Pain. Diabetes is one of the most prevalent.
There are several ways to treat neuropathy. You might swallow a pill. Additionally, you could receive doses of medication that reduce inflammation. These are referred to as "nerve blocks" or steroid injections.
Neuropathy can be treated using topical creams that contain painkilling ingredients. Here, we'll discuss the best foot pain creams for nerve relief. You'll discover what to look for while purchasing these goods. Furthermore, you'll learn the proper way to apply the creams.
Why use nerve relief cream for foot pain?
Doctors often prescribe oral medication or supplements for foot pain, but these might have adverse effects like sleepiness, dizziness, or plain lethargy. You also won't know precisely when the drug will start working, which can be difficult for individuals who need immediate pain relief.
The use of topical neuropathy creams is one method of treating this issue. They can be put on the sore location, such as the feet, to provide prompt and potent pain relief. These lotions are often inexpensive, widely accessible, and easy to use.
The abundance of alternatives makes choosing the correct pain relief cream for your neuropathy symptoms difficult. There are benefits and drawbacks to using a prescription, over-the-counter, herbal, or medical medications. It's essential to educate yourself about creams before making a purchase.
What ingredients are in foot creams for nerve pain?
Nerve pain creams can contain various substances that are known for pain relief. These may include capsaicin, Lidocaine, menthol, and herbs.
Capsaicin is found in hot chili peppers. Its capacity to stimulate nerve receptors is what allows it to relieve Pain. Your nerve endings include a molecule called substance P, which communicates with your brain to help you process Pain. Capsaicin reduces the amount of Substance P, a pain transmitter found in the nerves at the application site.
Given that capsaicin is derived from chili peppers, it's critical to know how to use it correctly. Use the cream well away from the mucous membranes and eyes. When applied to certain places, capsaicin cream can be pretty irritating. Never apply the cream to open wounds, cuts, or broken skin. Keep the cream out of sight and out of reach of young children and pets. Make sure to wash your hands after applying a topical pain reliever to the affected area.
When used as directed, capsaicin can change discomfort and restrictions into freedom and flexibility!
Lidocaine reduces Pain by blocking the brain from receiving pain impulses, which causes a numbing sensation. People suffering from neuropathy pain can use Lidocaine products to treat different wounds, including insect bites, common scrapes, and minor burns.
You will receive Lidocaine from a medical professional. If you have any issues, talk to them. You should disclose your medical conditions, allergies, and prescription medications to your healthcare professionals. Additionally, let them know if you recently underwent surgery. When used for local or regional anesthesia, it is possible to have a brief loss of sensation and movement limitations in the afflicted body.
Take care during the time after you apply lidocaine cream. Creams containing Lidocaine will numb the body area where you apply them. If you're considering using topical creams to gain quick relief, Lidocaine is recommended because its action is almost immediate!
The chemical menthol is naturally present in mint plants but can also be created artificially in a lab. To produce a cooling, refreshing effect, menthol is frequently added to mint gum and mouthwash. Skin creams that include menthol are also used to treat minor Pain. They are readily available, reasonably priced, quickly relieve Pain, and are effective. They are typically sold over the counter at your neighborhood pharmacy.
Applying menthol creams requires caution because products with a high menthol content (more than 3%) can result in burns. Whether menthol is combined with other ingredients or is the sole ingredient, this is the same advice.
Menthol is less likely to cause side effects when used properly than other painkillers on the market. Try applying menthol-containing lotion to your skin if you're in Pain; it can significantly reduce discomfort and give you much-needed relief.
Herbs and natural ingredients
Another standard non-prescription option may ease nerve discomfort in the feet. It is claimed that a variety of herbs have anti-inflammatory and analgesic properties. These substances reduce edema, heat, and inflammation by tricking the brain into believing that the skin has gotten colder. They can help widen blood vessels to boost blood flow to the injured area and improve nutrition delivery for a quicker recovery.
In addition to their anti-inflammatory properties, they may contain antioxidants that shield the brain and nervous system from harm and prevent cell death.
Herbal pain remedies are readily available at pharmacies and health stores without a prescription. Despite being natural, herbal products still have the potential to interact with other medications you are already taking. It's possible for medicinal herbs to interact with other drugs or to have adverse effects that exacerbate pre-existing illnesses. But with the assistance of your doctor, using herbs in your routine might help reduce your discomfort, especially when combined with regular exercise, a healthy diet, and relaxation techniques.
Best nerve relief cream for foot pain
It's easy to be overwhelmed by all the products available on drugstore counters for pain relief. We've compiled a list of the top nerve relief creams for foot pain in this article to help you. You'll learn more about the pain-relieving ingredients within these treatments and what makes each the best nerve-relief cream for foot pain. 
DSC Hemp Cream For Neuropathy Aches & Nerve Pain (Peppermint)
Its effectiveness owes to loads of different natural components in it that are known to have anti-inflammatory and analgesic effects. The most important natural constituents include Arnica Montana Flower, Lavender Oil, Peppermint Oil, and Matricaria Flower Extract, well-known natural components with analgesic and stress-relieving properties. 
This cream is designed to support diabetic neuropathy and nerve discomfort in the feet, ankles, and legs. Perfect for promoting the management of neuropathy, hydrating skin, enhancing blood flow, and warming your feet.
Even though the FDA has not yet approved this analgesic cream, it is made of all-natural ingredients with minimal side effects. It has demonstrated encouraging benefits in numerous neuropathy patients around the United States. Researchers carefully examine its beneficial components to deliver anti-inflammatory and fast relief to your foot.
Therefore, if you experience mild to chronic neuropathic Pain in your limbs, DSC Advanced Neuropathy Cream for Aches & Pain is one of the most excellent analgesic creams. 
Pros
It contains a lot of anti-inflammatory components and is effective at reducing Pain and discomfort.

Lavender oil gives this cream its soothing scent, which is light and comforting for those with sensitive noses.

Natural ingredients are highly efficient in the early stages of neuropathy and have few to no adverse effects while providing immediate pain relief during the condition's severe phases. 
Cons
The cream container only has 2 oz; they might as well have a more significant amount for more prolonged use. 
Nervex Neuropathy Nerve Pain Relief Cream Maximum Strength
Designed to target neuropathy pain particularly, this cream from Nervex has many analgesic components.
The main active ingredient in this cream is capsaicin, a chemical obtained from chili peppers. Capsaicin inhibits the nerve pain transmitter, which prevents the nerves from perceiving Pain.
Two more well-known anti-inflammatory ingredients in the mixture are aloe vera and vitamin B6. These help to relieve the discomfort by boosting blood flow and lowering edema in sore places. Together, they prevent rough, dry patches by nourishing the skin from the inside out.
The bottle contains thirty applications or enough for a month. The flexible treatment, called a cream, is applied to painful neuropathy-affected areas other than the feet, including the hands, knees, and back.
Pros
Lots of anti-inflammatory ingredients - effective at relieving Pain and soreness

Many moisturizing ingredients - Keeps feet smooth and soothes dry skin

Pump applicator - Quickly and effectively delivers the cream
Cons
Capsaicin may not be an effective painkiller for everyone.

Slow absorption of coconut oil base could result in foot residue.
Pharmapulse Neuropathy Nerve Therapy & Relief Cream - Maximum Strength
Antiseptic and anti-inflammatory components in this cream help to prevent infection and reduce inflammation.
While Aloe vera dilates blood vessels to promote better blood flow, Arnica and vitamin B6 work to soothe and relieve Pain and swelling. The cream also contains vitamin E. The mixture maintains the feet hydrated and free from drying out in addition to the Aloe vera.
Additionally, a tiny amount of menthol is used in the mix to add a touch of cooling. Despite being pleasant, this also has a slight analgesic effect.
People with diabetes can take advantage of tea tree oil's antibacterial qualities because it may help prevent foot fungal infections. This increased blood flow relaxes the muscles, preventing stiffness and keeping sore areas flexible.
Other than the feet, the cream can be used on any painful neuropathy-related areas, including the hands and lower legs.
Pros
It has a modest amount of menthol, which provides a slight cooling effect without being overpowering

It contains tea tree oil, a naturally occurring antimicrobial with a focus on fungus infections

Contains Arnica - a substance proven to reduce uncomfortable swelling
Cons
At just 2 oz, there's not a lot of cream in the jar.
Conquer Pain Neuropathy Nerve Pain Relief Pain Cream
Conquer Pain's pain-relieving cream is ideal for those that prefer to avoid artificial products.
Six organic ingredients, including willow bark, eucalyptus, and comfrey, which are known for their capacity to relieve Pain, are included in the formula. These herbs are well-known for their anti-inflammatory qualities, reducing swelling and Pain.
A powerful anti-inflammatory ingredient, arnica extract, works with menthol to give a cooling sensation that eases foot aches and pains.
Olive oil and glycerin, two moisturizing components, are also included in the formulation. Dryness and rough areas on the feet can be avoided with these.
Applying the cream promotes faster healing by increasing blood flow and providing a relaxing sensation.
The cream is a very flexible product because it can be used on joints and other painful locations.
Pros
Many natural elements - are beneficial for individuals who want to avoid synthetic materials

It contains menthol that offers efficient pain relief and a pleasant cooling sensation.

Pump applicator - Delivers cream quickly and efficiently.
Cons
Various herbs in the mixture may cause adverse reactions in some persons.

Due to the glycerin and olive oil, it could take longer to absorb.
Aspercreme Odor Free Max Strength Lidocaine Foot Pain Relief Creme
This analgesic cream from Aspercreme contains 4% Lidocaine, the highest concentration of Lidocaine that can be purchased over the counter.
Lidocaine blocks pain signals from reaching the brain and numbing the feet as you apply the cream.
The formula also contains barbadensis leaf juice, another term for Aloe Vera. In addition to moisturizing the skin, this also has anti-inflammatory properties that can ease sore or painful feet.
Applied topically, the skin absorbs it fast, allowing the Lidocaine to target painful areas swiftly. The solution will immediately absorb and won't leave any moisture residue on the skin.
Although it contains seven skin moisturizers that keep the skin supple and free from cracks, this cream also excels at quickly reducing mild foot pain.
Pros
Lidocaine cream - Effective component that stops pain impulses

Contains 4% Lidocaine - The largest concentration available without prescription

Fragrance-free - A preferable option for those with sensitive skin
Cons
Although the product has no smell, some people might not like its natural odor.
Creams for nerve pain are one of the medical treatments that doctors may give as they have minimal to no side effects. Even if attempting them will aid in your decision-making, we advise speaking with your doctor to determine the best course of action for your relief.