Can Ointments Help Diabetic Neuropathy?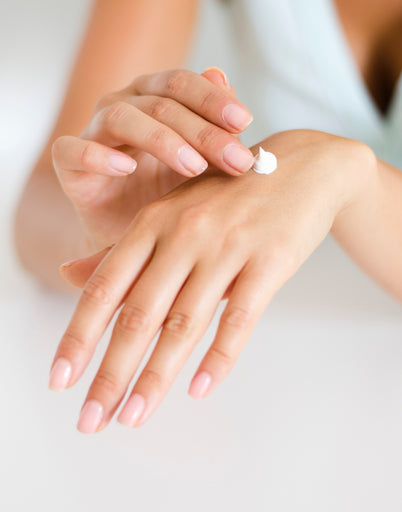 Neuropathy or nerve damage can leave you with constant chronic pain, also called peripheral Neuropathy. Diabetic Neuropathy can make you feel numbness, burning, or a tingling sensation in your hands and feet. It is challenging to know the exact source since hundreds of diseases are connected to neuropathic pain, including diabetes. At the same time, oral medications and steroid injections are known to relieve pain from Diabetic Neuropathy. Topical creams that contain capsaicin and lidocaine can help prevent discomfort, and these treatments are also common accessible treatments for your Neuropathy. These are creams that can be directly applied to the areas where you feel pain.
If you get a tingling or slightly burning sensation throughout your body, but especially in your hands or feet, you have neuropathy. Because the nerves leading down to your extremities are the longest and simplest to injure, these areas, particularly your feet, are the first to be affected. But, for the time being, you know it's not a cause for alarm. You'd like to get rid of the discomfort or pain as quickly and smoothly as possible.
Supplements are one option for treating these symptoms, but you never know when they'll start working or whether there will be any negative effects. You may experience sleepiness, dizziness, or just lethargy if you take any oral drug. So, without all the additional baggage, what could you do to reduce the pain? There are topical creams, for example. They can be placed directly to the painful location with little to no hassle, and patients often prefer them because they are painless.
How topical creams can relieve pain from Neuropathy  
Creams that are directly applied to the area of pain in the skin can treat and relieve neuropathic pain. The drugs that are in these creams are absorbed into the skin to reduce inflammation and pain. There are two kinds of topical cream medications that are used to treat Neuropathy. 
Analgesic Creams
These refer to creams that can be bought without a prescription. These are topical pain relief drugs that are rubbed on the skin. These creams contain the ingredient capsaicin, which comes from hot chili pepper seeds. This substance may limit the nerve cell's ability to give pain signals back to the brain, which would then bring some relief to minor pain that may be throbbing close to the surface of the skin.
Anesthetic Creams
These drugs relieve and disable pain by numbing in the area of discomfort. Lidocaine is an example of an ingredient for these topical creams. EMLA is a standard prescription anesthetic cream that numbs your skin within at least an hour of application. There is also a lidocaine patch is something that could also be used to relieve the pain that you feel from Neuropathy. 
What is Capsaicin? 
One option is capsaicin cream. Capsaicin can be found in chili pepper, and it's what makes it hot, but did you know it can also relieve pain. It just temporarily reduces your pain, though, so you'll need to keep re-applying. Typically, these medications directly applied to the skin are used by people who have foot pain joint in diabetic peripheral. Capsaicin can be found in the forms of cream, ointment, gel, or lotion. 
Capsaicin creams cause a little burning sensation that blocks pain signals in your body, allowing you to temporarily stop feeling pain. However, capsaicin products aren't for everyone. Despite showing to be a beneficial source for severe Neuropathy, some people can't take the initial pain feeling when it's first administered.
A review looked at eight published clinical trials that involved a total of 2,488 participants who were being tested to study the efficacy of a high-concentration capsaicin patch in people with neuropathic pain that has HIV neuropathy, peripheral diabetic Neuropathy, and postherpetic neuralgia. Some of the participants on the patch reported that their pain "much or very much" improved.
Capsaicin patches contain far more of the substance than capsaicin cream (8 percent ). This type of capsaicin is only available through a healthcare provider's office, and the patch should be applied there as well. It's usually prescribed for long-term problems like diabetic neuropathy (nerve damage caused by diabetes) or postherpetic neuralgia (chronic pain post shingles).
Over-the-counter creams
Some of the over-the-counter capsaicin creams that can be found in the pharmacy include:
Capzasin - P

Dolorac

Zostrix
Prescription Creams
Most over-the-counter forms of capsaicin that can be bought provide a low dose. Qutenza is prescription-only, and it has a high-dose (8%) form of the drug that is provided by a healthcare professional, usually to treat diabetic neuropathy of the feet.
Lidocaine
Lidocaine is a topical anesthetic that prevents pain signals from being sent through the sensory nerve system. Lidocaine-containing skin creams and ointments produce a loss of feeling in the skin surrounding regions of localized pain and can be used to treat a variety of injuries ranging from scrapes and bug bites to mild burns.
Lidocaine has been found in studies to help reduce nerve discomfort. In 2017, a study indicated that topical lidocaine treatments were useful for persons with peripheral neuropathic pain who couldn't tolerate or didn't like oral therapies since they were harmful to their health.
Over the counter creams
Common over-the-counter lidocaine based creams include:
Xylocaine

Anestacon

Senate

LidoRX

Lidoderm
Prescription Creams
A standard prescription-based cream is EMLA. It numbs your skin within an hour when it is applied to your skin. 
Menthol
Menthol is another chemical that can help with Neuropathy pain relief. It's an organic substance derived from peppermint plants, specifically wild mint or corn mint, and it's found in the majority of pain relievers. This chemical is found in topical skin creams that are used to treat mild pain and have been proved to be beneficial in combating chemotherapy-induced peripheral neuropathy.
Menthol creams used to treat chemotherapy-induced neuropathy have been found to be effective because of their immediate efficacy, low cost, and ease of access, as well as the fact that they are non-drugs.
Over-The-Counter-Creams
Some common over-the-counter creams and ointments that contain menthol include:
Prescription creams
DicloStream is a menthol-based topical cream containing diclofenac, a nonsteroidal anti-inflammatory medication (NSAID). It is commonly used to treat osteoarthritis of the knee, but it's also frequently used to treat neuropathy.
Other Herbs that can be used for relieving pain
Topical herbal medications are another popular non-prescription option. Anti-inflammatory and pain-relieving qualities are found in herbal products. They essentially use a cooling feeling to fool the brain into thinking your skin has changed temperature, reducing inflammation. They also enhance blood flow by widening blood vessels in the area, allowing nutrients to be transported more efficiently for faster healing.
Other than menthol, there are other organic compounds that can help relieve the pain that comes from Neuropathy. Many herbal treatments naturally possess anti-inflammatory properties. Some standard herbal products you can purchase over the counter include:      
Biofreeze

Caption

Managing

Tiger balm

Trixaicin

Double Cap

Rid-a-pain

Trixaicin
Prescription medications that are FDA-approved to treat diabetic peripheral Neuropathy:
Duloxetine (Cymbalta)-

This is an antidepressant that also reduces diabetic nerve pain. Common side effects include dry mouth, sleepiness, nausea, and constipation. Some other antidepressants also reduce nerve pain and maybe a treatment option. However, Cymbalta is the only antidepressant approved for diabetic Neuropathy.
Pregabalin (Lyrica)

- This is an anti-seizure drug that also reduces diabetic nerve pain. Common side effects are dizziness, sleepiness, swelling, and dry mouth. Some other anti-seizure drugs also reduce nerve pain, and your doctor may choose to prescribe them. However, Lyrica is the only one approved for diabetic Neuropathy. 
Tapentadol (Nucynta)

- This is a potent pain reliever that may be effective for relieving diabetic nerve pain. Common side effects include sleepiness, dizziness, nausea, and vomiting. It's also an opioid that may be addictive, so it is not prescribed unless other drugs have not been effective.
Prescription medications available for diabetic peripheral Neuropathy:
Antidepressants: These medications can help block pain messages from getting to your brain.
Some examples are amitriptyline (Elavil), desipramine (Norpramin), imipramine, and duloxetine (Cymbalta—FDA-approved).
Anti-seizures: As with antidepressants, being prescribed an anti-seizure medication doesn't mean that you're being treated for seizures. Anti-seizure medications can slow down the nerve signals going to your brain, which means that the pain message isn't transmitted as well.
Some examples of anti-seizure medications for diabetic neuropathy are pregabalin (Lyrica—FDA-approved) and gabapentin (Gabarone, Neurontin).
Opioids: Opioids are powerful analgesics. They can provide immediate relief from intense pain. They can be addictive, though, so you must use them under a doctor's supervision and recommendation.
Clonidine: is a topical gel that significantly reduces the level of foot pain in painful diabetic neuropathy subjects with functional (and possibly sensitized) nociceptors in the affected skin as revealed by testing with topical capsaicin. The use of a clonidine patch gives significant pain relief in patients with diabetic Neuropathy.
Other medications that can help:
For people in the early stages of diabetic Neuropathy—when the pain isn't severe—over-the-counter medications may be enough to relieve the pain. 
Acetaminophen - This is a painkiller, also known as an analgesic. Tylenol is an example of acetaminophen, and it works by blocking pain messages to the brain. 
Possible side effects include liver damage, but that's after taking large quantities for an extended period of time.
Tramadol (Ultram) - This is a potent pain reliever that may be effective for relieving diabetic nerve pain. Common side effects include sleepiness, constipation, and dry mouth. Tramadol is an opioid-type drug and may be addictive. Because of this, doctors usually prescribe it only when other drugs have not been effective.
Midodrine (ProAmatine) - Diabetic Neuropathy in nerves that control your blood pressure can cause dizziness when you stand up. This is orthostatic hypotension, and it can lead to a fall. Midodrine increases blood pressure to avoid orthostatic hypotension. Side effects include high blood pressure, numbness, goosebumps, and itching. 
Metoclopramide (Reglan) - Diabetic Neuropathy in nerves that control the emptying of your stomach and intestines can cause your stomach to empty too slowly after you eat. This can cause heartburn, fullness, nausea, and vomiting. If changing your diet does not help, this medication may help speed up your digestion. Side effects include restlessness, sleepiness, involuntary movements, and confusion. Because of these side effects, doctors only use this drug for short periods.
Erectile dysfunction drugs - Diabetic Neuropathy can make it difficult for a man to get and keep an erection. This is erectile dysfunction, and there are drugs to treat it. They work to improve blood flow to the penis. The most common side effects are headache, flushing, and nasal congestion. 
Nonsteroidal anti-inflammatory drugs (NSAIDs): NSAIDs have a two-fold effect—they work as painkillers, and they fight inflammation. 
Some common over-the-counter NSAIDs are:
Here are the possible side effects: stomach ulcers, diarrhea, nausea, and fatigue. 
You won't quickly know which one works best for you until you try it. You can listen to other people's experiences and do your own research online. But always remember that everyone's case is different, and it would be best to consult with your doctors and health professionals first.
In conclusion, if you are thinking about getting quick relief from topical creams, then yes, it is definitely recommended. Creams can give your fast-acting, temporary relief if your pain is mild to moderate. However, if you are dealing with a burden that's more difficult to live with, of course, we advise you to talk to your doctors and health professionals to know specifically the proper care and treatment that you need. 
You might be given a prescription cream, taken daily for a period of time, or recommended toward other avenues altogether. But no matter what your circumstances may be or whatever symptoms you may have, ensure that you are taking care of your body and your health.