How Long Does It Take Cinnamon To Lower Blood Sugar?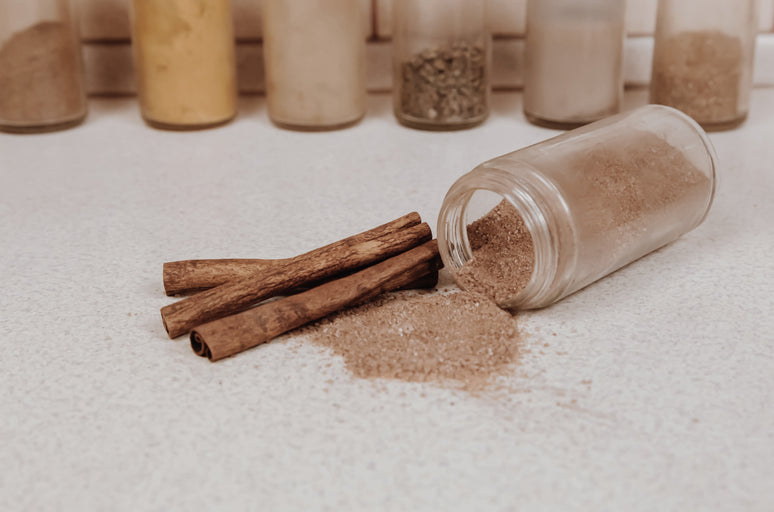 Diabetes and high blood sugar are becoming common problems due to stress, fatigue, anxiety, and other medical conditions. 
There are several therapies, medicines, and cyclic medicinal procedures to keep diabetes and blood sugar at a moderate level, with little to no side effects on your body. Cinnamon may be one cure for controlling blood sugar.
Cinnamon has powerful antioxidants like polyphenols and high anti-Inflammatory properties. This will decrease insulin sensitivity, which lowers blood sugar levels. 
Further, cinnamon has anti-diabetic effects that will decrease the amount of glucose entering your bloodstream post-meal time. It interferes with digestive enzymes and breaks down carbs in your digestive system to lower blood sugar. Plus, cinnamon may enhance the body's response to using insulin more effectively. 
For some people, cinnamon supplements may have positive effects; for others, particularly people with liver disease, it may not have the same effect. 
Before reading further, have you seen our Blood Sugar Ultra supplement?
Diabetes may not be manageable alone with medicine; you need to improve on your diet, have some exercise, and regularly monitor your blood sugar to control it adequately.
For those who use cinnamon, they should know its benefits and how long it will take for cinnamon to lower blood sugar.
Cinnamon Benefits
It has benefits that may help you with different conditions:
Helps reduce blood pressure
Lowers your blood sugar and risks for type-2 diabetes
Its prebiotic characteristics will improve your gut health
It may relieve your digestive discomfort
Its reacts against virus, bacteria, and fungus due to the presence of antioxidants and anti-inflammatory properties
Cinnamon slows the action for emptying your stomach, thus reducing a sharp rise in blood sugar post meals
Cinnamon affects Blood Sugar 
Cinnamon seems to lower blood sugar in several ways by mimicking insulin, or it may increase its effects. Researchers have found several compounds in cinnamon affecting blood sugar levels in a positive manner.
There's a chemical in cinnamon called hydroxychalcone polymer or MHCP in short. It actually mimics insulin and reduces blood sugar rise by steadying glucose oxidation. This enables the absorption of glucose in the cells from the blood. MHCP will also enhance the production of glycogen.
In another case study, they gave 14 patients 6 gm of cinnamon in a meal of rice pudding (300 grams). This considerably slowed the stomach emptying process. The result was a late surge in blood sugar from 30 minutes to two-hour time after having the meal.
One study case showed cinnamon making a positive impact in a group of 60 people (with type-2 diabetes). Cinnamon reduced their triglycerides, cholesterol, and LDL cholesterol. All these can be a risk factor for cardiovascular and /or metabolic syndrome.
In a 2016 study, researchers give 11 diabetics cinnamon with a diabetes management program. The results showed a small but numerically big reduction in blood sugar level during fasting. A medium improvement was seen in hemoglobin A1C (HbA1C) – this is a long-term blood sugar reading. In most cases, they gave cinnamon in combination with an individual's existing diabetes medication. The cinnamon dose varied from as little as 120 mg to 6000 mg every day.
Cinnamon's antioxidants and anti-inflammatory properties can increase its benefits beyond blood regulation.
It has great potential for lowering the risk of heart diseases, and it can help fight obesity and other diabetes-related issues.
Participants were split into two classes in a 2019 study research. For three months, one group ate 1 gram of cinnamon every day, while the others received placebo. In comparison to the placebo group, the cinnamon group saw an increase in their fasting plasma glucose, fasting insulin, and insulin resistance. It also made a good impact on HBA1C with a low BMI and body fats.
In a 2013 study, 540 diabetics used cinnamon and found to have reduced LDL cholesterol and triglycerides while raising HDL (good) cholesterol levels. The use of cinnamon can also lower systolic and diastolic blood pressure.
Cinnamon's inherent nature is in its high antioxidants, such as polyphenols and flavonoids, which help to fight free radicals and inflammation. Furthermore, you should be careful, as high levels of inflammation may lead to cardiovascular arrest and cancer. Cinnamon can help you fight these diseases.
Nonetheless, the results are mostly mild and depend on the medical history of the person. So you should consult a doctor to lower your blood sugar level by opting for cinnamon.
Preventing Diabetes
There's evidence that cinnamon's use can help prevent type-2 diabetes in the first place. It has great potential benefits for those having the disease. 
In a recent study, 3 groups of a total of 40 patients got regular doses of cinnamon ranging from 1 to 3 to 6 grams. After 40 days, all groups showed improvement in blood sugar levels after meals. The best results were seen with patients who were taking 3 to 6-gram doses of cinnamon.
This led the researchers to believe that cinnamon can have great regulatory effects for managing and keeping blood sugar within normal limits.
Cinnamon Dose Quantity for Diabetes
There are no hard and fast rules for how much cinnamon you can take to help balance your blood sugar. The quantities given to participants in different studies or sample studies may differ; however, a quantity of 1 to 6 grams of cinnamon per day is fairly common. It's best to use cinnamon as a substitute or after mixing with food.
The best part is, until now, there's no history of cinnamon having a damaging impact on blood sugar. That makes it safe for diabetics' consumption. Take great caution in consuming cinnamon if you are taking other medications or supplements, as it can interact with the likes of garlic and bitter melon. Always consult your doctor before you consume cinnamon as a remedy for managing your blood sugar level.
Cinnamon is not healthy for people with liver disease or those who are at risk for liver disease.
The cassia cinnamon variety is more commonly available than Ceylon cinnamon. In case you don't know, cinnamon contains a substance called coumarin, which can cause liver disease in some people, especially if taken in large doses. So consult a doctor before using it for any medical condition.
Why use Cinnamon in a Diabetes Diet
Cinnamon is commonly in use with a variety of dishes for a distinct taste. The aromatic spice has its history in ancient Ayurvedic healing practices as well as in the culinary world. Cinnamon has many medicinal properties, though its ability to combat diabetes is the best advantage.
Diabetes is a condition in which the body's blood sugar levels get high abnormally. The body cannot generate enough insulin and process glucose that it consumes, resulting in glucose entering and remaining in the bloodstream. 
The blood sugar level rises because of this. Cinnamon has properties that help to keep blood sugar levels in check.
How is Cinnamon Useful for Managing Diabetes? 
Cinnamon consumption encourages the release of insulin from the pancreas and improves insulin sensitivity, which aids glucose processing. At the same time, its anti-diabetic compounds help slow the rate at which glucose reaches our bodies. In people with type-2 diabetes, this aids in maintaining fasting blood sugar levels.
Cinnamon benefits the diabetes-related digestive problems to keep blood sugar steady and in control. This is possible because of cinnamon's blending nature that you can use in different foods to have its taste and to keep the sugar level in check.
Cinnamon-water
You may have cinnamon-infused water for diabetes. In a glass of water, soak a 2-inch piece of cinnamon bark. Leave it overnight and have it on an empty stomach first thing in the morning. 
Sugar out, Cinnamon in
You can use cinnamon as a natural sweetener for its mildly sweet taste. The amount and level of sweetness are such that you may wish to replace regular sugar with a piece of cinnamon in your cakes, pies, etc.
Cinnamon in Coffee
You can add a zing of cinnamon powder in your morning tea or coffee you brew. Its taste and other health benefits will give you a healthy stomach to start the day with.
Cereals and Cinnamon
You can enjoy a healthy breakfast by sprinkling cinnamon powder on your morning cereals, oatmeal, etc. You can avoid honey and other sugary additives to get the best out of your healthy cereals.
Therefore, cinnamon consumption on a regular basis may help you manage your diabetes in a unique way. Nonetheless, it's advisable to get the right amount of this spice; 3-6 grams of cinnamon per day may suffice its health benefits.
Conclusion
Numerous research studies have shown that cinnamon may help lower blood sugar and stabilize diabetes or even prevent the condition from developing. The recommended intake for better, healthier benefits may range anything between one and six grams a day. The show-time for cinnamon's positive results may differ, depending on the patient's corresponding diabetes medicines intake, etc.
Cinnamon's antioxidants and anti-inflammatory ingredients are a great shield for other diabetes-related conditions like heart disease and metabolic syndrome.
Like any medication or supplement, you should consult your doctor or diabetes specialist before you take cinnamon in order to avoid any possible adverse reactions.
Before reading further, have you seen our Blood Sugar Ultra supplement?