What Are the Best Natural Treatments for Neuropathy?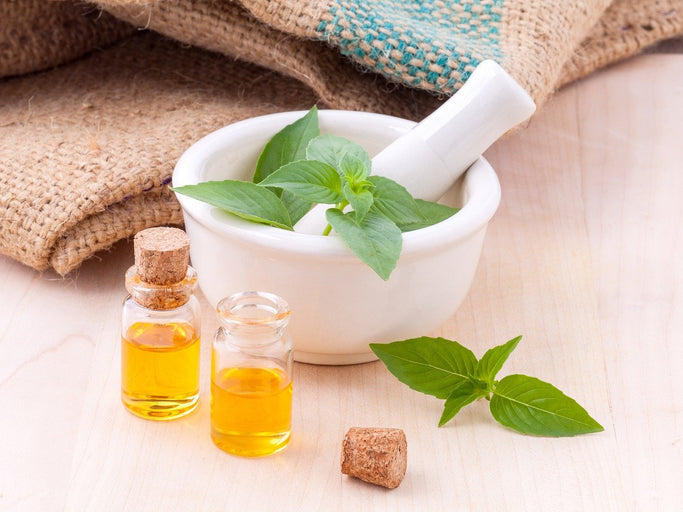 Neuropathy is a condition that affects millions of people worldwide, causing pain, numbness, and tingling in the hands and feet. It can significantly impact an individual's quality of life and daily functioning. While medical interventions are commonly prescribed for neuropathy, natural treatments offer alternative approaches that can complement conventional therapies. In this article, we will delve into the best natural treatments for neuropathy, providing insights into diet and nutrition, exercise, herbal remedies, acupuncture, essential oils, and mind-body techniques. By understanding these natural options, individuals can take an active role in managing their neuropathy symptoms and improving their overall well-being.
Understanding Neuropathy
Neuropathy refers to a condition characterized by damage or dysfunction of the peripheral nerves, resulting in various symptoms such as pain, numbness, and weakness. It can be caused by a range of factors, including diabetes, vitamin deficiencies, autoimmune diseases, and infections. Understanding the causes and types of neuropathy is crucial in identifying the most suitable natural treatments. Furthermore, recognizing the common symptoms and effects of neuropathy on daily life helps individuals better comprehend the significance of seeking natural remedies.
Natural Treatments for Neuropathy
Diet and Nutrition
Maintaining a well-balanced diet is paramount for overall health, and it can have a significant impact on neuropathy symptoms. Certain foods are known for their nerve-nourishing properties and anti-inflammatory effects, including omega-3 fatty acids, antioxidants, and B vitamins. Additionally, specific nutritional supplements such as alpha-lipoic acid and acetyl-L-carnitine have shown promise in reducing neuropathic pain and improving nerve function.
Exercise and Physical Therapy
Regular exercise plays a vital role in managing neuropathy symptoms. Engaging in physical activities helps improve circulation, reduces inflammation, and promotes the release of endorphins, which are natural pain relievers. Low-impact exercises such as swimming, walking, and cycling are generally well-tolerated by neuropathy patients. Physical therapy sessions focusing on strengthening and stretching exercises can also provide relief and enhance mobility.
Herbal Remedies
Herbal treatments have been used for centuries to alleviate various health conditions, including neuropathy. Herbs such as St. John's Wort, evening primrose oil, and skullcap have shown potential benefits in reducing neuropathic pain and inflammation. However, it is essential to exercise caution and consult with a healthcare professional before incorporating herbal remedies, as they may interact with medications or have adverse effects.
Acupuncture and Acupressure
Acupuncture and acupressure, traditional Chinese therapies involving the stimulation of specific points on the body, have gained recognition for their potential to alleviate neuropathy symptoms. Research suggests that these techniques may help modulate pain signals, improve nerve conduction, and promote overall well-being. It is crucial to seek out qualified practitioners and engage in regular sessions to achieve the best results.
Essential Oils
Essential oils derived from plants possess therapeutic properties that can be beneficial for neuropathy management. Oils such as lavender, peppermint, and frankincense have analgesic and anti-inflammatory effects, potentially offering relief from neuropathic pain and discomfort. When using essential oils, it is essential to dilute them properly and adhere to safety guidelines to avoid adverse reactions.
Mind-Body Techniques
Mind-body techniques, including meditation, yoga, and tai chi, can be powerful tools in managing neuropathy symptoms. These practices promote relaxation, reduce stress, and enhance mindfulness, which in turn can help alleviate pain and improve overall well-being. Incorporating these techniques into a daily routine can provide individuals with a sense of control and empowerment over their neuropathy.
Integrating Natural Treatments with Medical Care
While natural treatments offer potential benefits for neuropathy, it is essential to collaborate with healthcare professionals. Consulting with a healthcare provider can help ensure that natural remedies are safe and effective for an individual's specific condition. Additionally, it allows for a comprehensive treatment plan that integrates both natural treatments and conventional medical care. Monitoring potential interactions between natural remedies and medications is crucial to avoid unwanted side effects.
Topical Hemp Cream for Neuropathy Relief
In recent years, the use of hemp-based products has gained popularity in the realm of natural treatments for various health conditions, including neuropathy. One such product is the DSC Hemp Cream for Neuropathy, specifically designed to provide relief from aches and nerve pain associated with neuropathy.
Hemp is a strain of the cannabis plant that contains minimal levels of THC (tetrahydrocannabinol), the psychoactive compound responsible for the "high" associated with marijuana. Instead, hemp is rich in cannabidiol (CBD), a non-intoxicating compound known for its potential therapeutic effects. CBD interacts with the body's endocannabinoid system, which plays a role in regulating pain, inflammation, and other physiological processes.
The DSC Hemp Cream for Neuropathy is specifically formulated to address the unique challenges faced by individuals with neuropathy. It contains a blend of natural ingredients, including hemp extract, essential oils, and other botanical extracts. The cream is designed to be applied topically, directly to the affected areas, providing targeted relief and soothing sensations.
Potential Benefits of Hemp Cream for Neuropathy
Pain Relief: CBD has shown promise in reducing pain perception by interacting with pain receptors in the body. The DSC Hemp Cream's combination of hemp extract and other ingredients may help alleviate neuropathic pain, providing individuals with much-needed relief.

Anti-Inflammatory Properties: Neuropathy often involves inflammation in the affected nerves, leading to discomfort and heightened pain. CBD has demonstrated anti-inflammatory effects, which can help reduce inflammation and subsequently alleviate neuropathic symptoms.

Moisturization and Skin Health: Neuropathy can cause dry, sensitive skin, adding to the discomfort experienced by individuals. The DSC Hemp Cream contains moisturizing ingredients that help nourish and hydrate the skin, promoting overall skin health.
Conclusion
Natural treatments can play a significant role in managing neuropathy symptoms and improving quality of life. By exploring various approaches such as diet and nutrition, exercise, herbal remedies, acupuncture, essential oils, and mind-body techniques, individuals can take proactive steps towards managing their condition naturally. It is important to remember that what works for one person may not work for another, so a personalized approach and professional guidance are essential. Empowered with knowledge and a comprehensive treatment plan, individuals can find relief from neuropathy and enhance their overall well-being.