Tips For Diabetics to Beat Sugar Cravings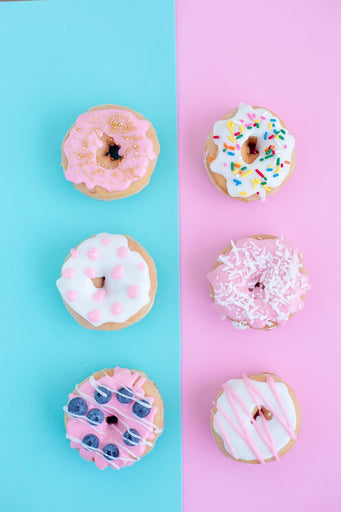 Living with diabetes presents unique challenges, and one of them is managing sugar cravings. For individuals with diabetes, controlling blood sugar levels is crucial for overall health and well-being. However, sugar cravings can make this task more difficult. In this article, we will explore effective tips for diabetics to beat sugar cravings and maintain a healthy lifestyle.
Understanding the Relationship between Diabetes and Sugar Cravings
Diabetes is a metabolic disorder characterized by high blood sugar levels due to inadequate insulin production or insulin resistance. When blood sugar levels fluctuate, it can lead to intense sugar cravings. Understanding this connection is vital for diabetics as it allows them to address the root cause of their cravings.
Managing sugar cravings is particularly important for diabetics because indulging in sugary foods can disrupt blood sugar levels and increase the risk of complications. By learning how to control sugar cravings, individuals with diabetes can better manage their condition and improve their overall health.
Develop a Healthy Eating Plan
Creating a balanced eating plan is essential for diabetics to control sugar cravings. Here are some tips to help you create a healthy eating plan:
Emphasize a Balanced Diet:

Focus on incorporating a

variety of nutrient-dense foods

into your meals. Include lean proteins, whole grains, fruits, vegetables, and healthy fats. A balanced diet can help regulate blood sugar levels and reduce cravings.

Choose Low-Glycemic Foods:

Opt for foods with a low glycemic index (GI) as they have a smaller impact on blood sugar levels. Examples include legumes, non-starchy vegetables, and whole grains. These foods provide sustained energy and can help prevent spikes in blood sugar.

Avoid Trigger Foods:

Identify foods that trigger your sugar cravings and avoid them as much as possible. This may include highly processed foods, sugary snacks, and beverages. Instead, choose healthier alternatives that satisfy your cravings without causing blood sugar imbalances.

Practice Portion Control:

Controlling portion sizes is essential for managing blood sugar levels and preventing overindulgence. Use measuring cups, food scales, or visual cues to ensure you're consuming appropriate portions.
Choose Sugar Alternatives Wisely
While reducing sugar intake is essential for diabetics, it doesn't mean you have to sacrifice sweetness completely. Here are some tips for choosing sugar alternatives wisely:
Understand Artificial Sweeteners:

Artificial sweeteners may seem like an attractive option for diabetics. However, some studies suggest they may have negative health effects when consumed in large amounts. It's important to understand the potential drawbacks and use them in moderation.

Opt for Natural Sugar Substitutes:

Natural sugar alternatives, such as stevia, monk fruit extract, and erythritol, can be suitable options for diabetics. These alternatives provide sweetness without causing significant blood sugar spikes. Experiment with different natural sweeteners to find the ones that suit your taste.

Mindful Incorporation:

When using sugar substitutes, be mindful of your overall sugar intake and monitor how your body responds. Some individuals may find that even natural sweeteners can trigger cravings or have a laxative effect. Listen to your body and adjust accordingly.
Manage Stress and Emotional Triggers
Stress and emotions can play a significant role in sugar cravings. When faced with stress or negative emotions, many people turn to sugary foods for comfort. Here's how you can manage stress and emotional triggers:
Practice Stress Management Techniques:

Explore stress management techniques such as deep breathing, meditation, yoga, or engaging in hobbies you enjoy. These activities can help reduce stress levels and prevent emotional eating.

Seek Emotional Support:

Reach out to friends, family, or support groups who understand and can provide emotional support. Talking about your feelings and challenges can help alleviate emotional triggers.

Distract Yourself:

When a sugar craving strikes, distract yourself with alternative activities. Go for a walk, read a book, listen to music, or engage in a hobby. Redirecting your focus can help diminish cravings and reduce the likelihood of indulging in sugary treats.
Stay Hydrated and Maintain Physical Activity
Hydration and physical activity are crucial for managing sugar cravings and maintaining overall health:
Stay Hydrated:

Dehydration can sometimes be mistaken for hunger or sugar cravings. Ensure you're drinking enough water throughout the day to stay hydrated and reduce the likelihood of unnecessary cravings.

Engage in Regular Physical Activity:

Regular exercise

helps regulate blood sugar levels and can reduce cravings. Aim for at least 30 minutes of moderate-intensity exercise most days of the week. Find activities you enjoy to make exercise a sustainable part of your routine.
Seek Support from Healthcare Professionals and Support Groups
Managing diabetes and sugar cravings can be challenging, but you don't have to do it alone. Seek support from healthcare professionals and consider joining support groups:
Consult Your Healthcare Team:

Reach out to your healthcare team, including your doctor, nutritionist, or diabetes educator, for guidance and personalized advice. They can provide valuable insights tailored to your specific needs and help you navigate sugar cravings effectively.

Join Support Groups: Support groups can provide emotional and practical support by connecting you with others who face similar challenges. Sharing experiences, tips, and strategies can be empowering and help you stay motivated on your journey.

Conclusion
Managing sugar cravings is essential for diabetics to maintain stable blood sugar levels and overall health. By understanding the relationship between diabetes and sugar cravings, developing a healthy eating plan, choosing sugar alternatives wisely, managing stress and emotional triggers, staying hydrated, engaging in physical activity, and seeking support, individuals with diabetes can effectively beat sugar cravings and lead a healthier life. Remember, taking control of your health is within your reach, and by implementing these tips, you can overcome sugar cravings and thrive with diabetes.
In addition to following the tips mentioned above, some diabetics may consider incorporating creams to relieve their aches. One such neuropathy cream is the Hemp Cream For Neuropathy Aches & Nerve Pain offered by Diabetic Sock Club.