Do Compression Socks Help with Sciatica?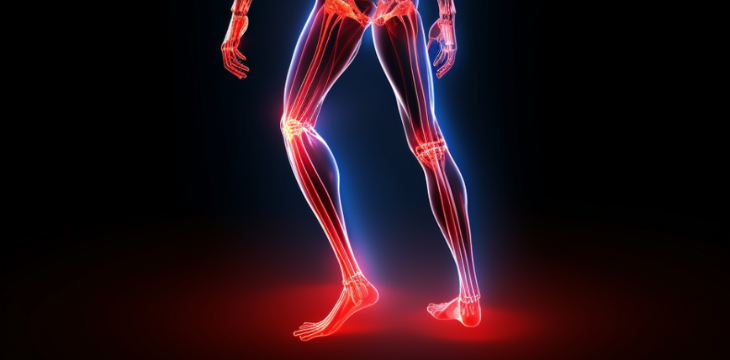 Sciatica, characterized by pain that radiates along the sciatic nerve, can be a debilitating condition affecting daily activities and overall well-being. As individuals seek relief from sciatic pain, various approaches are considered, and compression socks emerge as a potential solution. This comprehensive guide will explore the relationship between compression socks and sciatica, the mechanisms at play, and the factors to consider when incorporating compression socks into a sciatica management plan.
Understanding Sciatica
Anatomy of the Sciatic Nerve
The sciatic nerve is the longest in the human body, originating from the lower back and extending down each leg. Sciatica occurs when there is compression or irritation of the sciatic nerve, leading to pain, tingling, and numbness that typically radiates from the lower back through the buttocks and down the leg.
Causes of Sciatica
Sciatica can result from various underlying conditions, including:
Herniated Disc: When the soft center of a spinal disc pushes through a crack in the more rigid exterior, it can irritate the nearby nerve roots, including the sciatic nerve.

Spinal Stenosis: Narrowing the spinal canal can pressure the nerves, including the sciatic nerve.

Spondylolisthesis: This condition occurs when a vertebra slips out of place and onto the vertebra below it, causing compression of the nerves.

Piriformis Syndrome: The piriformis muscle in the buttocks can irritate the sciatic nerve if it spasms or tightens.

Trauma or Injury: Injuries to the spine or buttocks can lead to compression of the sciatic nerve.
Symptoms of Sciatica
The symptoms of sciatica can vary but often include:
Pain: A sharp, shooting pain that radiates from the lower back through the buttocks and down the leg.

Tingling and Numbness: Individuals may experience tingling or numbness in the affected leg or foot.

Weakness: Weakness in the affected leg or foot can occur, impacting mobility.
The Role of Compression Socks
What Are Compression Socks?
Compression socks are specialized hosiery designed to apply pressure to the legs, with the pressure typically decreasing from the ankle upward. They are commonly used to improve blood circulation, reduce swelling, and alleviate symptoms related to venous disorders. The fundamental idea behind compression socks is to provide graduated pressure on the legs, aiding blood flow back to the heart.
Mechanisms of Compression Socks
Enhanced Blood Flow: Compression socks exert pressure on the blood vessels,

promoting improved blood circulation

. This is particularly beneficial for individuals with conditions that may impede blood flow, such as venous insufficiency.

Reduced Swelling: The

compression provided by the socks

helps prevent fluid buildup in the legs, reducing swelling. This is relevant for conditions where swelling can exacerbate symptoms, such as edema or lymphedema.

Support for Veins: Compression socks offer external support to the veins, helping them maintain their shape and function more effectively. This is crucial for individuals with weakened or damaged veins.

Minimization of Varicose Veins: By promoting blood flow and reducing pressure on the veins, compression socks can contribute to the prevention or minimization of varicose veins.
The Potential Benefits of Compression Socks for Sciatica
1. Improved Circulation:
Compression socks are designed to enhance blood circulation in the legs. Improved blood flow can reduce the pressure on the sciatic nerve and alleviate symptoms associated with sciatica.
2. Reduced Swelling:
Swelling in the legs, often due to impaired circulation, can exacerbate sciatic pain. Compression socks may help minimize swelling, providing relief from associated discomfort.
3. Support for Leg Muscles:
Compression socks support the leg muscles, potentially reducing the strain on the lower back. This support may contribute to improved posture and reduced pressure on the sciatic nerve.
4. Alleviation of Discomfort:
The gentle pressure applied by compression socks may create a soothing sensation, potentially alleviating the discomfort associated with sciatica. This is particularly relevant for individuals experiencing tingling or numbness.
5. Promotion of Healing:
By improving blood circulation, compression socks may contribute to a more conducive environment for healing. This can benefit individuals recovering from conditions contributing to sciatica, such as herniated discs.
Considerations When Using Compression Socks for Sciatica
1. Consultation with Healthcare Professionals:
Before incorporating compression socks into a sciatica management plan, it's crucial to consult with healthcare professionals. They can assess the individual's specific condition, guide the appropriateness of compression socks, and offer personalized recommendations.
2. Correct Sizing and Fit:
Proper sizing and fit are essential for the effectiveness and comfort of compression socks. Ill-fitting socks may not provide the intended benefits and exacerbate discomfort. Consultation with a healthcare professional or a fitting specialist can ensure the correct size and fit.
3. Graduated Compression:
Choose compression socks with graduated compression, meaning the pressure is highest at the ankle and gradually decreases as it moves up the leg. This design supports optimal blood circulation.
4. Consistent Wear:
Consistency is critical when using compression socks for sciatica. Follow the recommended guidelines for wearing the socks consistently to experience their potential benefits. Inconsistent use may limit the effectiveness of the compression therapy.
5. Monitoring for Changes:
Regularly monitor for any changes in symptoms or discomfort. If there are adverse reactions or symptoms persist or worsen, consult healthcare professionals for further evaluation.
6. Combination with Other Therapies:
Compression socks can be part of a comprehensive approach to managing sciatica. Combining their use with other therapies, such as physical therapy, stretching exercises, and pain management strategies, may provide a more holistic approach to symptom relief.
7. Adjustment Based on Comfort:
Individuals may find varying levels of compression comfortable. Some may prefer a higher compression level for more support, while others may find a lower level more suitable. Listening to the body and adjusting the compression level is essential.
Popular Compression Socks for Sciatica
1. Physix Gear Sport Compression Socks:
These socks offer graduated compression and are designed for athletes and individuals with active lifestyles. They are known for their durability and comfort.
2. SB SOX Compression Socks:
SB SOX Compression Socks provide targeted compression with a stylish design. They are praised for their effectiveness in reducing swelling and improving circulation.
3. Copper Compression Recovery Foot Sleeves:
Made with copper-infused fabric, these foot sleeves offer compression and are designed to reduce pain and inflammation. They are popular among individuals seeking additional support for foot-related conditions.
4. Blitzu Compression Socks:
Blitzu Compression Socks feature a seamless design and provide graduated compression. They are favored for their breathability and moisture-wicking properties.
5. Zensah Tech+ Compression Socks:
Zensah Tech+ Compression Socks are crafted with a blend of materials for targeted compression. They are known for their durability and ability to provide support during various activities.
6. Diabetic Sock Club's Over-the-Calf Compression Stockings:
The Diabetic Sock Club's Over-the-Calf Compression Socks are a top-notch choice. This product offers a blend of style, comfort, and therapeutic benefits that cater to men and women seeking relief from leg symptoms.
Conclusion
While compression socks are not a cure for sciatica, they may offer relief from symptoms by promoting improved circulation, reducing swelling, and supporting the leg muscles. The decision to use compression socks as part of a sciatica management plan should be made in consultation with healthcare professionals, considering individual needs and preferences.
Understanding the potential benefits and considerations of using compression socks for sciatica empowers individuals to make informed choices in managing and alleviating sciatic pain. By combining compression therapy with a holistic approach to sciatica management, individuals can take proactive steps toward improved comfort and overall well-being.