Why Medical Compression Stockings Are Best For Any Man & Woman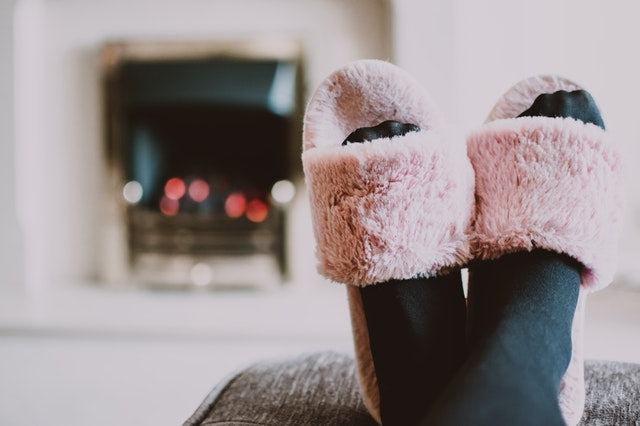 Compression Stockings are used for comfort, help you perform better in physical activities, and help prevent medical conditions. 
Like compression socks, compression stockings also improve your blood circulation. They lessen pain and swelling in your legs. Chances of developing DVT or Deep Vein Thrombosis can be prevented if you wear compression stockings. 
Compression Stockings come in different sizes and strengths or how much compression they can give you. You should talk to your doctor about what compression stockings are best for your condition. 
What are the benefits of wearing compression stockings? 
Compression Stockings and socks apply gentle pressure to your legs and ankles so that your blood will circulate properly. They can also lessen the pain and swelling in your legs and ankles. Here are other benefits of wearing compression stockings: 
Provide better blood circulation or boost your blood circulation. 

It supports your veins to keep your legs from getting tired. 

It will prevent your blood from pooling in your leg veins. 

Will reduce leg swelling.

Reduce orthostatic hypotension, which can cause you to feel lightheaded or unsteady if you stand. 

It will help to prevent venous ulcers.

It will prevent the development of deep Vein Thrombosis in your legs that can cause pain or swelling in your legs.

If you have varicose veins, compression stockings can lessen its pain. 

Reverse venous hypertension. 

Improve lymphatic drainage
How many hours should you wear compression stockings? 
Depending on your condition and your doctor's recommendation, you can consider wearing them all day though you should take them off before you go to bed or just for a few hours at a time. In some cases, your doctor might recommend for you to wear your compression stockings for 24 hours, it's not harmful, but it's also not necessary. You can wear them as often as you like but make sure to have extra clean pairs so that if you need to change your compression stockings in a day if you did physical activities, you have extra pairs. 
Is it okay to wear them all day long? 
Is it okay to wear them throughout the day? You may need to take them off when the night comes. This is not the case all the time. Their doctor recommends them to wear their compression stockings for more hours for some people. The manufacturers of compression socks and stockings said that their product is safe to use all day and all night. 
Can you overuse the use of compression stockings? 
Compression socks are safe to wear if you follow your doctor's guidance and the manufacturer's instructions, but you can't overuse them. Overusing and wearing them incorrectly can be harmful. It can break your skin and create infections. Here are some of its harmful effects if you wear them incorrectly:
Can damage and bruise your legs - If you are traveling in areas that have dry air and you have dry skin, your skin will become more likely to get scrapes and be damaged by wearing compression socks. If compression socks are fitted properly, there is less chance of this. 

Can cut off your circulation- If your compression stockings or socks are not fitted properly, it can have the opposite side effect and prevent proper blood circulation. 

Can irritate - Compression stockings and socks can aggregate your skin. It can cause redness and even itching if they are too tight for you or not fitted properly. It can leave marks on your skin and cause irritation. 

Wearing the same pair for days frequently can cause damage to your skin. Avoid overusing them, and make sure to let your doctor know that compression stockings are irritating and damaging your skin. 
When should you not wear compression stockings? 
According to Dr. Ichinose from Oklahoma Heart, you should not be wearing compression socks and stockings when experiencing Peripheral Vascular disease, and it's affecting your lower extremities. You should not wear compression socks. The pressure provided by the compression stockings can make your disease much worse. 
You should also avoid wearing compression stockings and socks if you don't need compression in your legs and ankles. Here are some examples of people that need to use compression stockings or socks. 
Athletes - People who are physically active or do sports use compression stockings or socks of their arms or hands to help improve blood flow and oxygen delivery while they are doing activities. Some athletes also use compression wraps to help speed up the recovery of their post-workout. 
A person who is confined with a wheelchair - Compression socks can help to improve blood flow and reduce swelling in the legs. 
Pregnant women -  If they are prone to swelling in their legs, feet, or ankles, they may want to wear compression stockings to reduce the swelling. Most pregnant women see the best results when they wear compression stockings in the morning instead of putting them on after they develop swelling. 
Airplane passengers or crew - For people who are on frequent air flights, they may want to wear compression stockings or socks to help increase blood circulation and reduce the risk of developing deep vein thrombosis or blood clots. 
People who are standing at work all day - For people who are working all day on their feet or if they are frequently standing at work, compression socks can help reduce fatigue, pain, or swelling by increasing blood and oxygen flow in the legs and feet. 
For people with neuropathy - For some people who are experiencing neuropathy, compression socks can help them relieve pain. Compression socks can prevent fluid and blood from pooling in the feet. 
How to use and tips on wearing compression stockings
If your doctor or health provider advised you to use compression stockings, this would be a part of your daily life, and it would be best to wear them often unless you are taking a bath or will go to sleep. Remember to replace your stockings every 4 to 6 months. 
At first, it would be hard for you to wear your compression stockings. Some may find it hard because of their conditions, so here are some tips on how you can put them on easily, practice these tips, and you won't be having a hard time putting on your compression stockings in the long run. 
Before putting them on, you should hand wash them, and it will make them more flexible and easy to put on. It is best to have an extra pair in case you need to wash your other pair. 

Put protection on any wound before putting on your compression to make sure that it won't rub off against your wound. 

Keep your stockings near your bed so that when you wake up, it will be easier for you to find them and to put them on. 

When you are putting them on, put them first thing in the morning to keep your feet and legs protected. 

Sit on a chair, this will give you something to lean on, and it will be easier for you to put on your socks. 

Hold the top of your stocking with one hand and with your other hand, reach inside the stocking and push your arm all the way down and grab the toe. 

Put your toes in the toe part of the stocking and gently roll and slide back over your heel. Then use your fingertips or palms to slowly roll the stockings back all the way up to your leg. 

Stockings are delicate so make sure not to pull the top part cause this can cause the stockings to tear up. 

If you are having trouble putting on your compression stockings, here are other tips to make it easier for you to put them on. 

Wear gloves to help you grab the fabric so that the compression stockings won't slide in your hands. 

Put silicone lotion on your legs or talcum powder to help the stockings to slide easily. If your stockings contain latex or if you are not sure if it contains latex, don't use do not use lotion or any other type of lotion. You can use creams or lotions when you are not wearing your stockings. 

Try using a silk "slip sock" if you use toeless stockings. It helps the stocking slide over your foot and then pull off through the toe after the stocking is on. You can get slip socks at medical stores. 

You can also try using a stocking butler. It's a metal device that will help to open your stocking while you put it on. 

Talk to your doctor or certified fitter at your medical supply store, especially if you have a disability. They can give advice to you on how you can put them on properly. 

Call your doctor if your toes get numb or painful or it turns dark while you are wearing compression stockings. 
Different kinds of compression stockings
Your doctor may advise a particular type of compression stockings for your condition. Here are some descriptions of the different types of compression stockings to help you understand them better. 
Graduated compression stockings - These are compression stockings that are tighter around your ankle and decrease their compression to the higher parts of your legs. This type of compression stockings is used to treat people with edema and chronic venous disease. They are also designed for ambulatory patients, and they are made under strict medical and technical specifications, including consistency and durability. 
Anti-embolism stockings - This type of compression stockings is used to reduce the risk of Deep Vein Thrombosis or DVT. Like graduated compression stockings, they also provide gradient compression. These are made for patients who can't get out of bed and do not meet the technical specifications for use by ambulatory patients. 
Non-medical support hosiery - Including flight socks and elastic support stockings are often used to provide relief for tired, heavy, and aching legs. Unlike graduated compression stockings, they offer less compression. The compression that non-medical support hosiery has is uniformed and not graduated. They do not need to meet the strict medical and technical specifications of those graduated compression stockings. They can be bought over the counter and without prescription. 
Best practice for using compression stockings
Here are some practices to help you with taking care of your compression stockings and your legs. 
Make sure to get fitted by a professional. It is important that your stockings fit your legs and feet properly to avoid any injuries. 

If you gain or lose some weight, make sure that you will get fitted again so that you are wearing the correct size and it won't be too loose or too constricting. 

Check your feet, legs, and ankles for any redness, dents, dryness, and chafing between every wear. Your medical advisor may advise you to lessen the time you are wearing compression stockings or that you need to switch socks. 

Hand wash your compression stockings and hang them to dry to prevent warping or changes in the fabric. 

Dispose of your compression stockings after 30 or more wears or as soon as they are too used already that they start to lose. 

Change your stockings every day and replace them with a clean and dry pair so that the stockings don't adhere to your skin and will be hard for you to remove. 
When to see a doctor
It is safe that you are aware of what you are going through and that you talk to your doctor or a professional medical advisor. If you are experiencing any of these conditions, you should talk to your doctor and get checked. 
Swollen or hard veins

Tenderness or loss of circulation that persists in one or both of your legs. 

Leg cramps that persist in one or both of your legs. 

Redness or warmth in one area of your Vein. 

Having a weak pulse that feels out of rhythm

Bluish or purple skin

Difficulty in breathing or rapid breathing