The Benefits of Compression Stockings: Improve Circulation and Reduce Leg Swelling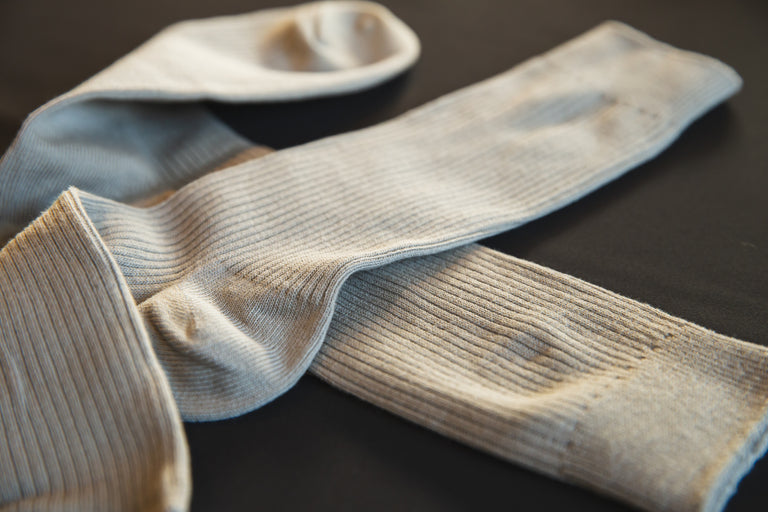 Do you often experience tired, achy legs or notice swelling in your ankles and feet at the end of the day? If so, consider investing in a pair of compression stockings. Compression stockings are specialized hoses to improve blood circulation and reduce leg swelling. They apply gentle pressure to your legs, helping to support your veins and enhance blood flow. In this blog post, we will explore the numerous benefits of compression stockings and why they are a must-have for anyone seeking relief from leg discomfort.
One of the primary benefits of compression stockings is their ability to enhance blood circulation in your legs. The gentle pressure these stockings apply helps improve the efficiency of blood flow from your legs back to your heart. This is particularly beneficial for individuals who spend extended periods sitting or standing, as these positions can lead to blood pooling in the lower extremities. Compression stockings can help reduce the risk of developing blood clots, varicose veins, and other circulatory problems by promoting proper circulation.
Leg swelling, also known as edema, can be caused by prolonged sitting or standing, pregnancy, or certain medical conditions. Compression stockings work by exerting pressure on the tissues in your legs, which helps prevent fluid accumulation and reduce swelling. By wearing compression stockings regularly, you can effectively manage and minimize leg swelling, allowing you to feel more comfortable and mobile throughout the day.
Compression stockings can provide much-needed relief if you frequently experience leg pain, heaviness, or fatigue. The compression provided by these stockings helps to support the muscles in your legs and reduce the strain on your veins. Compression stockings can alleviate discomfort and promote lightness and vitality by improving venous return and reducing the workload on your legs.
Compression stockings can play a crucial role in the recovery process for individuals who have suffered from leg injuries or undergone surgery. They can help reduce inflammation, promote healing, and prevent the development of blood clots, which are common complications following surgery or immobilization. By wearing compression stockings as your healthcare provider recommends, you can accelerate your recovery and get back on your feet faster.
Enhances Athletic Performance
Compression stockings are not limited to those with medical conditions or leg discomfort – they can also benefit athletes and active individuals. Many athletes wear compression stockings during training and competitions to improve their performance and aid in recovery. These stockings can help increase oxygen delivery to the muscles, reduce muscle vibration, and enhance muscle stability, resulting in improved endurance, reduced muscle soreness, and faster recovery times.
Fashionable and Versatile
Gone are the days when compression stockings were only available in plain, unattractive designs. Nowadays, you can find a wide variety of compression stockings that are both fashionable and functional. From sheer stockings to vibrant patterns, a compression stocking option suits every style and occasion. Whether you need compression stockings for work, travel, or everyday wear, you can find a pair that provides the necessary support and complements your style.
In conclusion, compression stockings offer many benefits for individuals looking to improve circulation and reduce leg swelling. From enhancing blood flow and reducing discomfort to aiding in injury recovery and enhancing athletic performance, these stockings have become famous for individuals seeking relief and support for their legs. So, you often find yourself struggling with leg discomfort or swelling. In that case, it's time to consider investing in a pair of compression stockings and experience their positive impact on your overall leg health and well-being.