Pain relief for peripheral neuropathy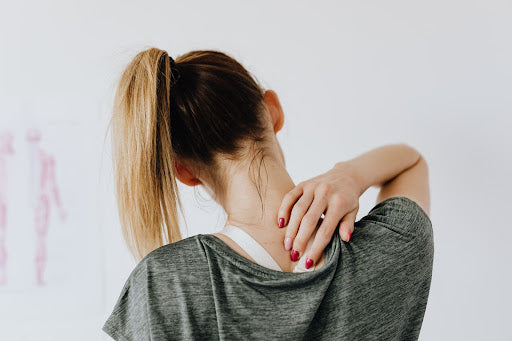 Peripheral neuropathy occurs when nerves in your body's extremities, such as the hands, arms, and feet, are damaged. Specifically, it involves your peripheral nervous system. This is the extensive network of communication that connects your central nervous system, which consists of your brain and spinal cord, to the rest of your body.
Neuropathy disrupts nerve signaling in three different ways:
loss of signals typically sent 

inappropriate signaling when nothing should be present

errors that distort the delivered messages
Symptoms of peripheral neuropathy
The severity of the symptoms, ranging from mild to severe and infrequently life-threatening, depends on which nerves are damaged.
Peripheral neuropathy's primary signs and symptoms can include:
tingling and numbness in the hands or feet

afflicted areas experience shooting, stabbing, or searing pain

loss of coordination and balance

muscle weakness, especially in the feet
Though they may come and go, these are typically persistent. Peripheral neuropathy symptoms can resemble those of other illnesses or disorders. For a diagnosis, consult your healthcare provider at all times.
Relieving pain from peripheral neuropathy
Peripheral neuropathy is typically incurable, but there are many things you can do to stop it from getting worse. Your healthcare professional will address the underlying cause, such as diabetes, before addressing the pain and other neuropathy symptoms.
Over-the-counter painkillers can be helpful in some situations. In other instances, prescription medications are required.
Prescribed medicines for pain relief for peripheral neuropathy
Prescription medications containing opioids:
tramadol (Conzip, Ultram) 

oxycodone (Oxycontin, Roxicodone)
Anti-seizure Medications:
gabapentin (Gralise, Neurontin, Horizant) 

pregabalin (Lyrica)
Antidepressants Medications:
amitriptyline, doxepin (Silenor, Zonalon) 

nortriptyline (Pamelor) (Cymbalta) 

venlafaxine (Effexor XR)
Over-the-Counter Treatments for Nerve Pain
Topical painkillers

. Many

over-the-counter creams and ointments

are available to treat nerve pain. They contain ingredients that act as local anesthetic to relieve pain where they are applied. Capsaicin, a painkiller derived from chili peppers, is present in some. Others make use of various organic components, including botanical oils. Topical remedies benefit from being applied precisely where they are needed for relief.
Painkilling medicines

. Acetaminophen, aspirin, and ibuprofen are common over-the-counter medicines used by some patients with neuropathic pain. These medications may be helpful for mild or occasional pain but are frequently insufficient for severe nerve pain. A person with chronic pain risks becoming overly dependent on these drugs. Therefore, always pay attention to the instructions on the bottle. Never take most painkillers for longer than ten days. You should speak with your doctor if you still experience discomfort after taking them for that amount of time because it can mean you require other treatment.
Supplements and vitamins

. A vitamin B12 deficiency can occasionally exacerbate or possibly induce nerve pain. If your doctor determines you require it, they may suggest vitamin B12 injections or supplements.
Three Tips for Taking Painkillers for Nerves
Watch out for interactions

. Make sure your doctor knows all prescriptions, over-the-counter, dietary supplements, and vitamin use before beginning a new medication. You might want to list them and bring the list or even the actual pill bottles to your visit.
Always follow your doctor's instructions for taking a new medication

. Ensure that you are aware of the dosage, frequency, the best time of day to take it, and if you should take it with or without meals. Never discontinue taking a prescription drug without first consulting your doctor.
Don't disregard adverse effects. Discuss these with your doctor. To solve the issue, they might be able to change the dosage or the medication.
Other Nonprescription Treatments for Nerve Pain
Your nonprescription options do not just include over-the-counter medicines. Here are some additional treatments for your nerve pain that you might want to try.
Acupuncture

. Many different types of pain have found relief with this conventional Chinese method. According to researchers, acupuncture either inhibits the pain signals given by the nerves or releases chemicals that numb pain. Results from research on acupuncture's effects on nerve pain have been conflicting. But given that it does not have many adverse effects, you could give it a try and see if it helps.
Physical therapy

. Muscle atrophy and weakness can be caused by nerve damage. Working with a physical therapist can help you reverse that, which may also help you feel less pain.
Massage.

Although there is not enough proof to say that massage relieves chronic pain, there aren't many hazards. Some individuals discover that it might be highly beneficial for excruciating muscle spasms.
Assistive devices.

Muscle weakness may be a side effect of nerve damage that produces pain. Assistive aids, such as canes or splints, may make moving about less painful and more manageable. Depending on your situation, chairs or desks with ergonomic designs might also be helpful.
Biofeedback

. This method teaches you to control body processes like heart rate and blood pressure. With practice, you can develop muscular relaxation and tension reduction skills, which might aid in pain relief.
Hypnosis.

Hypnosis has been demonstrated to be beneficial in treating a variety of chronic pain conditions. Clinical trials have shown that hypnosis helps relieve chronic pain, though results differ from person to person, according to a 2015 NIH study. The results of these clinical trials further demonstrate that hypnotic therapies not only effectively relieve pain but also have definite favorable benefits on how the brain and spinal cord function.
Relaxation

. Look into stress management strategies. Try yoga, meditation, or other methods to help you unwind, such as deep breathing. These methods may help with the pain itself as well as reduce some of the stress brought on by living with chronic nerve pain.

Talk therapy. This may seem like an odd way to manage nerve discomfort. However, living with chronic pain can lead to sadness, and depression can worsen the pain experience. Conflict with others at work and home is another side effect of chronic pain. A therapist can assist you in tackling some of these problems, coming up with solutions, and developing strategies for adhering to your treatment plan. Request a recommendation to a social worker or psychologist from your doctor.