Top supplements for foot neuropathy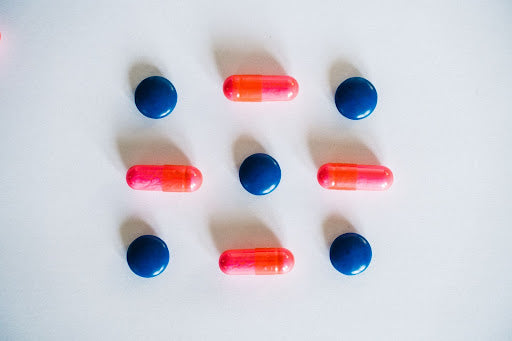 Foot neuropathy is a debilitating condition that affects many individuals, causing discomfort and hindering their quality of life. Managing foot neuropathy symptoms requires a holistic approach, and one potential avenue to explore is the use of supplements. In this article, we will delve into the world of foot neuropathy, exploring its causes and symptoms, and provide you with a comprehensive guide to the top supplements that can support nerve health and alleviate foot neuropathy symptoms.
Understanding Foot Neuropathy 
Foot neuropathy, also known as peripheral neuropathy, is a condition that affects the nerves in the feet, leading to tingling, numbness, and pain. It is often caused by underlying conditions such as diabetes, vitamin deficiencies, or nerve damage. These symptoms can significantly impact daily life, making it essential to manage foot neuropathy effectively. A comprehensive treatment plan typically involves addressing the underlying cause, lifestyle modifications, and dietary adjustments.
Dietary and Lifestyle Factors in Foot Neuropathy Management
Adopting a balanced diet and making lifestyle changes can significantly contribute to managing foot neuropathy symptoms. A diet rich in essential nutrients, particularly B vitamins, antioxidants, and omega-3 fatty acids, can support nerve health. Additionally, incorporating regular exercise, practicing stress management techniques, and maintaining healthy blood sugar levels can help alleviate symptoms and improve overall well-being.
Top Supplements for Foot Neuropathy
Supplements can play a valuable role in supporting nerve health and managing foot neuropathy symptoms. While it's essential to consult with healthcare professionals before starting any supplement regimen, several supplements have shown promising results in scientific studies:
Alpha-Lipoic Acid: A powerful antioxidant that can enhance nerve function, reduce pain, and improve symptoms of diabetic neuropathy.

Acetyl-L-Carnitine: This amino acid derivative has been found to promote nerve regeneration and reduce pain associated with peripheral neuropathy.

Vitamin B Complex: B vitamins, including B1, B6, and B12, play a crucial role in nerve health and may help reduce neuropathic pain.

Magnesium: A vital mineral that supports nerve function and may help alleviate symptoms of neuropathy.

Omega-3 Fatty Acids: These essential fatty acids have anti-inflammatory properties and can potentially reduce nerve pain and inflammation.
Case Study or Personal Testimonials
Real-life experiences can provide insights into the effectiveness of supplements for foot neuropathy. Several individuals have reported positive outcomes after incorporating supplements into their treatment plan. For instance, John, a diabetic patient, found significant relief from his neuropathic pain by taking alpha-lipoic acid and acetyl-L-carnitine daily. These stories highlight the potential benefits of supplements in managing foot neuropathy.
Importance of Professional Guidance 
Before starting any supplement regimen, it is crucial to consult with healthcare professionals. They can assess your specific condition, consider any potential interactions with medications, and provide personalized guidance. It's important to remember that supplements are not a substitute for medical advice, but rather a complementary approach to managing foot neuropathy symptoms.
Conclusion
Foot neuropathy can be a challenging condition to live with, but it is possible to alleviate its symptoms and improve quality of life. By adopting a comprehensive treatment plan that includes lifestyle modifications, dietary adjustments, and potentially incorporating the right supplements under professional guidance, individuals can take proactive steps towards supporting nerve health and managing foot neuropathy. Remember, everyone's journey is unique, so working closely with healthcare professionals is vital to finding the most effective strategies for your specific needs