Who Makes The Best Diabetic Dress Socks For Men?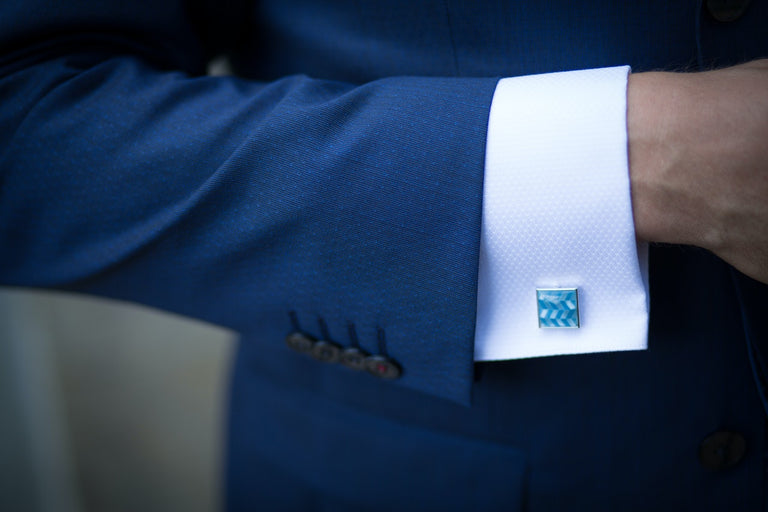 Diabetes increases the risk of developing several health conditions, including potential damage to the nervous and circulatory systems. If a diabetic patient allows their blood sugar to rage out of control, they may suffer fatal consequences.
However, the good news is that living with diabetes doesn't have to be a constant struggle. It all depends on how you manage it. Some essential practices are vital to your well-being while being a diabetic, including proper foot care.
Now, you may have heard of diabetic neuropathy. The condition damages the nerves and causes complications in the feet. A diabetic person may experience numbness in the feet, lose feeling, and excessive pain in the legs, and much more. This is why many foot care accessories are present in the stores to help diabetic patients in their foot care.
Fortunately, manufacturers around the world have realized their part in helping diabetic patients with their conditions. They know diabetic socks are helpful for patients and now produce a large variety of them. You can find diabetic socks in every shape, size, fabric, and features available to cater to your specific foot condition as a person with diabetes.
Diabetic socks are the best means of protecting your feet against injuries that you may not be able to feel, relieving the pressure in your legs, and enhancing circulation. Good blood circulation is vital for your legs' well-being, but the regular elastic-binding socks constrict it. Hence, medical professionals recommend the constant use of diabetic socks for patients.
Since diabetic neuropathy may likely damage your nerves, you may lose sensation in your feet, particularly the soles. You can imagine how disastrous the condition can become if you sustain a wound or injury unknowingly and leave it unattended for long. If you do not seek prompt treatment for your injury, the wound could worsen to the point of amputation, or even worse, God forbid.
If you are a male diabetic patient with foot conditions, trust that diabetic socks will help you live comfortably despite the disease. If you are a male who does not know who makes the best diabetic dress socks, here is a list of the best brands for you:
FALARI
Falari's is one of the top choices of diabetic dress socks for men. Their socks only come in premium cotton, with ample breathing space. You can rest assured of extreme comfort and breathability despite the long hours of wear. The loose fit of socks ensures you have good blood circulation in the legs and a cozy feeling alongside.
The brand promises sufficient cushioning for your feet and incredible comfort with the non-binding top. The manufacturers understand how vital it is for diabetic patients to have ample breathing room and make sure their designs provide just that. The shades of black, gray, and white ensure you have a pair perfect for every outfit for every occasion.
L&M DIABETIC CREW SOCKS
This brand offers diabetic socks that are therapeutic and have the stamp of approval from certified physicians. The fabric these socks feature are 10% nylon and 90% cotton with a non-binding and loose-fitting top.
Moreover, if you suffer from neuropathy, edema, diabetes, or circulatory problems, consider this brand the best for your dress socks. What more can one ask for than affordable, high-quality, and problem-relieving diabetic socks all in one?
YOMANDAMOR'S ANKLE-LENGTH DIABETIC SOCKS FOR MEN
You will find extreme comfort in the elastane and bamboo blend materials that Yomandamor's diabetic socks have. With a 70% to 30% ratio of bamboo and elastane, the socks conform comfortably to your feet without restricting circulation.
These diabetic socks may pass off for dress socks but are ideal for your sports activities. They have odor-resistant and antibacterial properties, and since the socks are moisture-wicking, there will be no accumulation of moisture.
You can stay secured against infections and not worry about your sports activities' sweat, causing any complications. The ankle length with sufficient breathability and seamless toes make sure you have no irritation or low blood flow as you indulge in your favorite sports.
DIABETIC AND CIRCULATORY SOCKS FOR MEN BY DR. SCHOLL
You know you need a super comfortable, flexible, and stretchy pair of socks once you develop foot problems in diabetes. Dr. School's gives you just that with its variety of premium diabetic socks. You will find great crafting of stretchy and soft textile blend in pairs. The socks also have a cozy binding that simultaneously improves circulation.
Since diabetic socks have to be non-binding and circulation-supporting, Dr. Scholl's equip their socks with pull-closure for easy slip-on. If you are very particular about your diabetic dress socks' fabrics, this brand eases those concerns for you too.
Their socks come from primary crafting of lightweight, soft, and breathable polyester. The fabric has the incredible moisture-wicking capability, so each wear ensures the absence of moisture in your feet. Dr. Scholl only features designs that feature long hours of moisture-wicking, odor-free, dry, and comfortable wear potential.
The soft cushioning, seamless toe area maximizes comfort while reducing threats of irritation, abrasion, blisters, and infections.
DIABETIC SOCKS FOR MEN BY DEBRA WEITZNER
Debra Weitzner offers 90% cotton socks in a classic combination of comfort, high-quality, and style. Their pairs are sock, fit well without restricting the circulation, and give your room ample breathing space. The socks come with a physician-approval stamp so you can rest assured of the authenticity of the product.
These diabetic dress socks have a loose-fitting at the top, so your blood flows freely.
EMEM APPAREL
We know the struggle is real for men who have diabetes and need a pair of dress socks that will cater to their foot conditions. Emem Apparel brings the perfect solution with its range of diabetic dress crew socks.
If you love ribbed designs, you're going to love these socks even more. You get extra comfort, diabetic-necessary details, and a fancy finishing in one design. Whether you want to wear these socks to work or at a social gathering with a formal outfit, this brand is a fine choice.
Emem Apparel's products' most attractive feature is using a blend of cotton, polyester, and spandex for crafting each pair. You will note the fine details in each pair while the blend will ensure maximum comfort and breathability. The non-binding top will also ensure improved circulation.
Emem Apparel's diabetic socks will retain their shape even with the seamless toes even after several washes. Take your pick from a variety of white, navy black, brown, or beige, or buy one in each color to match your outfits.
DIABETIC SOCKS FOR MEN BY TEEHEE VISCOSE
If you are searching for a pair of diabetic dress socks different from the cotton and polyester ones in the market, consider Teehee Viscose. They produce in a one-of-a-kind variety featuring a make of bamboo yarn.
Moreover, their socks are not only suitable for dress wear but also sports. We all know bamboo is a delicate material where softness, smoothness, and comfort are the priority. This beautiful fabric ensures you get a pair of diabetic socks that are super breathable, comfortable, moisture-wicking, and stay put.
Although the design is non-binding and non-restricting, the socks just fit you enough to stay in place firmly and slide down. Consider this brand if you suffer from poor circulation and leg pinching as part of your diabetes. You will get generous breathing space in the heel with a secure and cozy feeling down in your feet.
If you routinely indulge in long hours of physical activity, Teehee Viscose diabetic socks will make the perfect partner.
ORTHOSLEEVE
You may have lived under the illusion that Orthosleeves are merely the expected standard and wellness pairs of socks. Well, believe us when we say their socks have incredible benefits for diabetic patients. You will find each of Orthosleeve's pair of socks with non-binding, comfortable, and roomy features.
If you suffer from diabetic neuropathy, you will experience beautiful results by wearing this brand. Every pair of socks will ensure you have ample space in your heels and toes and maximum comfort for long-wearing a house.
This brand's main attribute is the textile blend of nano-charcoal to provide the exceptional comfort we are raving about. Your sensitive diabetic feet will love the soft, smooth, and durable fabric.
Besides, which diabetic patient can deny the pleasure of odorless, moisture-free, fresh, and dry feet even after long hours of socks-wear?
Your sensitive skin remains safe against ulcers, blisters, abrasions, infections, and injuries with Orthosleeve socks. With the built-in and extra padding, you will love how the socks will alleviate pressure, contour your feet, and keep you feeling good.
FINAL THOUGHTS
Diabetes can be a tricky condition, especially when you allow your blood sugar to rage out of control. It may give rise to complications, including damage to the nerves in your feet and legs. Thankfully, a wide variety of high-quality dress socks means you can provide your feet with maximum protection and comfort at all times. All it takes is to pick the best products in the markets.