Where Can I Donate or Sell Unused Diabetic Supplies?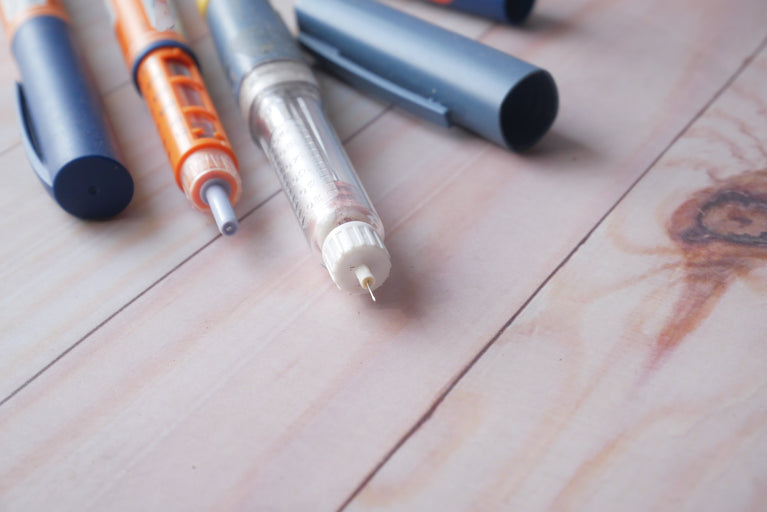 You or someone in your family has diabetes and want to donate or sell your unused diabetic supplies. It has become easier to donate your old supplies without worrying about their wastage.
Have you got unused diabetic supplies that you need no longer but don't want to waste them either? Has your doctor recently switched you to a new medication or medical advice, and do you have leftover medicine that you need no longer?
Many people around the world cannot afford diabetic medication to lead a healthy life. It is the best option to donate your leftover medicines to help those who need diabetic medicine. It may include insulin vials, needles, test strips, and medications. It is essential to bear in mind the supplies should be unused and unopened. An organization will not accept your donation if they do not have a seal or provide expired supplies.
According to World Health Organization, about 1.6 million deaths occur worldwide due to a lack of diabetes supplies. Some people with diabetes may not get insulin injections or glucose tests to minimize the high cost. Significantly, the people in developing countries in Sub-Saharan Africa, Central America, South America, and Southeast Asia lose their lives to diabetes as they do not have access to diabetic supplies. 
Let's break down the steps to donate your supplies to ensure they get in the right hands.
Donate Diabetic Supplies
Collect your Diabetic Supplies
The first and foremost thing you need to do is collect all your unused supplies. Make sure that supplies are new, unopened, and not expired. Otherwise, the organization will not accept the used ones. It also depends on the organization's criteria that which diabetic supplies it takes. Not to mention, each organization has different standards.
The most common diabetic supplies may include the following:
Glucose meters

Lancets

Syringes

Pen needles

Lancing devices

Glucagon

Glucose strips

A1c test kits

Insulin cartridges

Insulin vials

Insulin pens
Where to Donate Diabetic Supplies?
If you have decided to donate diabetic supplies to needy people, you have many options available. Here are several reliable places that you can choose.
Direct Relief
Direct Relief is one of the most trustworthy organizations in the US to donate diabetic supplies to needy people. This non-profit group delivers supplies all over the US. It accepts Insulin, test strips, syringes, and other supplies. They distribute donated supplies free of cost to individuals with diabetes.
Integrated Diabetes Services
Moreover, you can contact Integrated Diabetes Services to donate your diabetic supplies. The organization provides support and information about Insulin to children and adults with diabetes and distributes supplies all around the US. 
Diabetic Supply Rescue
This organization also accepts donations for diabetic supplies and distributes them to people who do not have insurance for diabetic supplies. They receive lancets, needles, test strips, glucometers, and other non-prescription supplies.
CR3 Diabetes Association, Inc
The organization also collects diabetic supplies for patients and facilitates them with knowledge, equipment, and support.
SafeNetRx
It is another organization that gives support and affordable medication to people who need assistance. You can sell your diabetic supplies to them that may include needles, unexpired lancets, glucose test strips, and syringes.
American Diabetes Association (ADA)
Contacting American Diabetes Association (ADA) will be a good idea to donate your diabetic supplies. The association is more feasible to donate your diabetic supplies quickly.
Central Ohio Diabetes Association
The Central Ohio Diabetes Association provides Diabetes Supply Donation Service that permits the public to donate unused, unopened, and non-prescription supplies. 
Personal Network
You can generate your network for individuals in need of diabetic supplies. It may cover diabetic camps, walks, or Facebook groups.
There are many social organizations and welfare trusts that accept supplies and deliver them to people in need. Some organizations may direct you to specific individuals with the need for diabetic supplies. You can also contact your local hospitals and health care clinics.
Moreover, you can place an advertisement in your local newspaper or on Craigslist. Ensure to call attention to that supplies are free of cost.
Follow Federal, State, and Local Guidelines in the US
Federal, state, and local authorities in the US have established guidelines about types of diabetic supplies if individuals can donate or not. The policy has set rules regarding diabetic supplies. Hence, organizations can only receive diabetic supplies, including Insulin, insulin needles, and test strips. 
Why is Diabetes Supplies Hard to Get?
While the health sector continues to progress and see advancements, the access and affordability of diabetes supplies may be hard for many people. Everyone is not able to afford Insulin and other diabetes medication for managing their diabetes level. While some measures are in place to battle the high cost of diabetes supplies, further considerations still need. 
Following are the most common barriers that make it difficult for individuals to access diabetic supplies. 
The cost of Insulin and blood glucose test strips is incredibly high

Some individuals may not have a home refrigerator to keep Insulin at the required temperature

Lack of awareness on diabetes management

Lack of resources for diabetes care 
The extreme hurdles make individuals unable to get proper diabetic supplies, so they cannot care for themselves and their families. So, at this point, donating unused diabetic supplies can work well. You can find some organizations looking for insulin vials, cartridges, medicines, pens, and so on to help those who need them. 
Find Right Organization to Sell Unused Diabetic Supplies
Now over to another option to make your diabetic supplies usable. Are you in search of companies or websites where you can sell your unused diabetic test strips? 
There are certain places where you can sell unused and unopened boxes of diabetic test strips, medications, and Insulin and receive cash in return. However, selling new supplies can benefit you and help others because people who cannot afford high costs can buy them at a discounted price. Each company and website has specific standards and policies for buying unused diabetic supplies. 
Here is one of the most popular organizations where you can sell your unused diabetic supplies.
American Medical Surplus 
American Medical Surplus is a family-owned and operated business situated in the state of Pennsylvania. It has received paid diabetic supplies for many years with a good reputation for integrity, consistency, and reliability. It provides outstanding services by contacting vendors from all over the country and offers excellent pricing for them. 
The industry deals with diabetic test strips, supplies test strips to individuals who cannot afford the high cost. It is a highly reliable and safe way and meets the requirements of their clients. 
Possible Reasons for Extra Diabetic Supplies
Many patients in developed countries throw out new Insulin; either they don't need it, or their treatment plan changes. It is more desirable to deliver these unused diabetic supplies to people required instead of throwing them away. You could also send your stores across the world that could benefit many people and save their lives. 
Here are primary reasons why people with diabetes in developed countries may end up with extra diabetic supplies.
The first reason may be a person switches from multiple daily injections (MDI) therapy to another therapy. They end up with extra unexpired insulin vials, syringes, pens, and needles. So, these all supplies can be beneficial for the people in need. 

The second reason may be that a person got a change in insulin prescription upon doctor's advice and remains with extra vials of previously prescribed unused and unexpired Insulin. 

Another reason may be that a person with type 2 diabetes gets significant weight loss and needs to minimize medications leading to leftover medications.

Moreover, it may be because of pharmacy error that leads to extra Insulin that is not usable for a person. 

In severe cases, a person with diabetes passes away and leaves unused or additional supplies.

Finally, there may be other reasons as well that cause spare diabetic supplies. 
Final Thoughts
Donating or selling unused diabetic supplies is the most effective way to help individuals with diabetes who cannot afford cost-effective medicines. It is the most common problem in less developed areas of the world. Where thousands of people have no access to essential life-saving resources like strips, meters, and Insulin, it saves the medicine itself and helps people in need. Make sure to contact the trusted source before you decide to donate to deliver your supplies in the right hand.