Where Can I Buy Diabetic Shoes Near Me?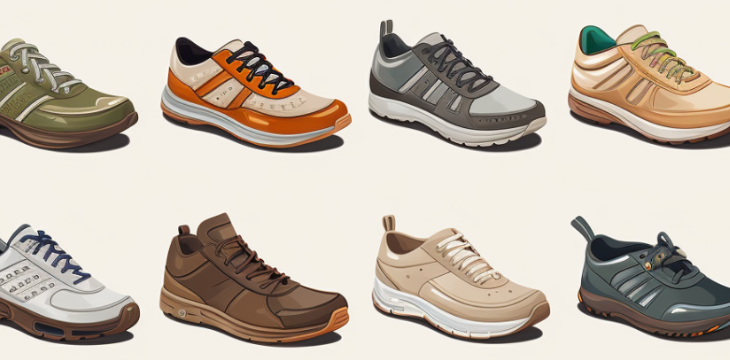 For individuals managing diabetes, proper foot care is crucial to maintaining overall health and well-being. Diabetic shoes play a significant role in this care, providing support, protection, and comfort for sensitive feet. If you're wondering, "Where can I buy diabetic shoes near me?" this comprehensive guide will explore the options available, key considerations when selecting diabetic shoes, and how to find the right pair for your unique needs.
The Importance of Diabetic Shoes
Understanding Diabetes-Related Foot Conditions
People with diabetes are at an increased risk of developing foot complications due to various factors, including neuropathy, poor circulation, and a higher susceptibility to infections. Diabetes-related foot conditions can include:
Peripheral Neuropathy:

Nerve damage

that can lead to tingling, numbness, or pain in the feet.

Peripheral Arterial Disease (PAD): Reduced blood flow to the extremities, increasing the risk of infections and slow wound healing.

Foot Ulcers: Open sores that can develop due to a combination of neuropathy and poor circulation.

Foot Deformities: Changes in foot shape or structure that can lead to pressure points and increased risk of ulcers.
The Role of Diabetic Shoes
Diabetic shoes are specially designed footwear that addresses the unique needs of individuals with diabetes. They aim to provide the following benefits:
Reduced Pressure Points: Diabetic shoes are crafted with extra depth and width to minimize pressure on specific areas of the feet, reducing the risk of ulcers.

Supportive Insoles: The insoles of diabetic shoes often feature additional padding and arch support to enhance comfort and reduce strain on the feet.

Seamless Interior: To prevent friction and irritation, diabetic shoes typically have a seamless interior, minimizing the risk of blisters or abrasions.

Breathable Materials: Proper ventilation is essential for preventing moisture buildup, which can contribute to infections. Diabetic shoes often use breathable materials to keep the feet dry.

Protective Toe Boxes: Reinforced and protective toe boxes help safeguard the toes from injuries and pressure.
Where Can I Buy Diabetic Shoes Near Me?
1. Orthopedic Shoe Stores:
Orthopedic shoe stores specialize in footwear designed to support and address various foot conditions, including diabetes-associated ones. Visit local orthopedic shoe stores to explore their selection of diabetic shoes.
2. Medical Supply Stores:
Medical supply stores often carry a range of products, including diabetic shoes. These establishments may have trained staff who can assist you in finding the right pair based on your specific foot needs.
3. Podiatrist Offices:
Podiatrists and foot specialists who often work with individuals managing diabetes may have diabetic shoes available for purchase in their offices. Additionally, they can provide valuable guidance on selecting the most suitable footwear.
4. Specialized Shoe Retailers:
Some retailers specialize in comfortable and orthopedic footwear. Explore stores that prioritize foot health to find a selection of diabetic shoes.
5. Diabetes Clinics or Centers:
Diabetes clinics or centers may have resources for individuals seeking diabetic shoes. Check with your local diabetes care facility to inquire about available options.
6. Online Retailers:
Many online retailers offer a wide range of diabetic shoes, providing the convenience of browsing and purchasing from the comfort of your home. Ensure that the online store offers detailed sizing information and a reasonable return policy.
7. Custom Shoe Manufacturers:
Individuals with specific foot conditions may sometimes require custom-made diabetic shoes. Certain manufacturers craft customized footwear tailored to individual foot shapes and needs.
Key Considerations When Selecting Diabetic Shoes
1. Professional Assessment:
Schedule a professional assessment with a podiatrist or healthcare provider specializing in diabetic foot care. They can evaluate your foot health, identify existing conditions, and recommend suitable diabetic shoes.
2. Proper Sizing:
Ensure that diabetic shoes are appropriately sized to accommodate any changes in foot shape, swelling, or potential deformities. Shoes that are too tight can contribute to complications, while those that are too loose may cause friction and instability.
3. Foot Shape and Conditions:
Consider the shape of your feet and any existing foot conditions when selecting diabetic shoes. Certain features, such as protective toe boxes or rocker soles, may be more beneficial based on individual needs.
4. Orthotic Compatibility:
If you use orthotic inserts or custom insoles, choose diabetic shoes that are compatible with these inserts. The extra depth and width in diabetic shoes are designed to accommodate additional support devices.
5. Activity Level:
Consider your activity level and lifestyle when choosing diabetic shoes. Different styles may be more suitable for specific activities, so selecting shoes that align with your daily routines is essential.
6. Material and Breathability:
Diabetic shoes should be made from breathable materials to prevent moisture buildup. Adequate ventilation is crucial for preventing infections and promoting overall foot health.
7. Adjustable Closures:
Opt for diabetic shoes with adjustable closures, such as Velcro straps or laces. These features allow for a customizable fit, accommodating foot size and shape variations.
8. Medicare Coverage:
In the United States, Medicare may cover the cost of diabetic shoes for eligible individuals. Check with your healthcare provider and the Medicare website for information on coverage criteria and approved suppliers.
Diabetic Shoe Brands and Models
1. Dr. Comfort:
Dr. Comfort is a well-known brand offering a variety of diabetic shoes for men and women. Their shoes feature extra depth, seamless interiors, and a range of styles to suit different preferences.
2. Orthofeet:
Orthofeet provides orthopedic and diabetic footwear with advanced cushioning and ergonomic soles. Their shoes are designed to enhance comfort and reduce pressure points.
3. New Balance Diabetic Shoes:
New Balance offers a diabetic shoe line with wide widths, cushioning, and stability. Their shoes are suitable for individuals with diabetes who prioritize an active lifestyle.
Drew Shoe:
Drew Shoe specializes in therapeutic and diabetic footwear. Their shoes are crafted with quality materials and focus on providing comfort and support.
5. Apis Footwear:
Apis Footwear offers a range of diabetic shoes with features like removable insoles, extra-depth design, and adjustable closures. Their shoes cater to various foot conditions associated with diabetes.
6. Diabetic Sock Club's EasyTop Diabetic Shoes by FitVille:
Diabetic Sock Club's EasyTop Diabetic Shoes by FitVille are good diabetic shoes. They have several features that are beneficial for people with diabetes:
Adjustable Velcro straps are easy to put on and take off, even for people with swollen feet.

The toe box is deep and roomy, accommodating swelling and providing a comfortable fit.

The inner lining is soft, which enhances stability and improves the ease of walking.

The cushioning sole is innovative and helps alleviate pressure on swollen feet and other diabetic foot problems.

The insole is ergonomic and has arch support, which provides incredible comfort and support all day.
Conclusion
Finding the right diabetic shoes is crucial in promoting foot health for individuals managing diabetes. Whether you explore local options or opt for online retailers, prioritizing professional assessment, proper sizing, and critical features like breathable materials and adjustable closures will contribute to a positive experience.

If you're wondering, "Where can I buy diabetic shoes near me?" consider contacting healthcare professionals, specialized shoe retailers, and online platforms prioritizing foot health. By investing in the right diabetic shoes, individuals can take proactive steps toward preventing complications and maintaining overall well-being.