What is Diabetic Sock Club?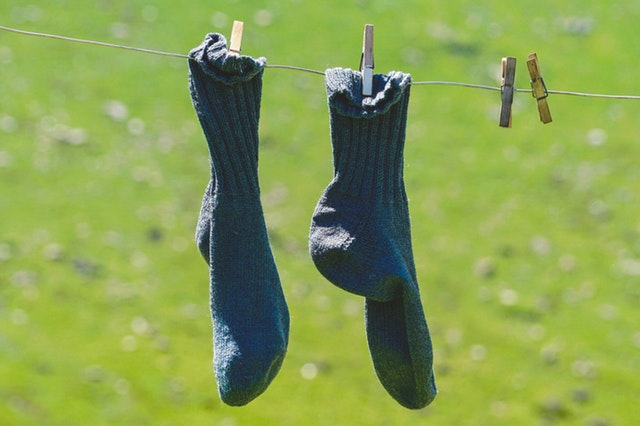 For those who suffer from diabetic nerve pain in their feet, it can feel like nothing provides relief. However, there's a simple solution to make your feet feel a little bit better: signing up for Diabetic Sock Club. When you don't have to worry about keeping your feet protected in a clean pair of socks you can focus more on the things that matter in your life.
What Are Diabetic Socks?
Diabetic socks are socks designed with the needs of diabetics in mind. This means that soft materials, such as cotton, are used to help support and protect the feet. A high-quality diabetic sock can help protect your feet from potential cuts and scraps.
Diabetics should always wear socks to protect their feet. 
Diabetic socks are the easiest way to start taking care of your feet today. Diabetes can lead to serious foot issues and complications. While only a small part of a proper foot care routine, wearing diabetic socks can help avoid the small issues that, when left untreated, can become a big health issue.
Diabetic Sock Club: How it Works
Diabetic Sock Club works to take the hassle out of caring for your diabetic feet. We've all suffered the pair of socks that just doesn't fit or has more holes than a golf course - and frankly, we're sick of it.
That's why it's our mission to provide consistently high-quality socks right to your doorstep. 
How do I sign up for Diabetic Sock Club?
It's easier than ever to sign up for Diabetic Sock Club! Simply browse our selection and pick the right sock for your needs. 
Once you've found the sock you're looking for, make sure you select "Autoship & Save" and use the dropdown menu to select how often you'd like socks shipped right to your door. 
Helpful hint: You can customize how often you'd like socks delivered right to you! We offer delivery options in the range of 1 - 6 months, so you can get new socks when you need them.
Can I cancel my club membership?
You can cancel your club membership at any time! We're in the business of treating every club member like family, however, so please don't hesitate to reach out to us to see what we can do for you.
I'd like to change how often I receive socks or what socks I receive. Can I do that?
You can change how often we ship our diabetic socks right to your door. You can also change what type of socks you receive! We work hard to provide flexibility and personalization to our members. 
Our Values Make the Difference
Are you tired of buying socks clearly made with inferior materials? Are you looking for love in every stitch? Diabetic Sock Club was founded not just to sell socks, but to make a difference in the lives of ordinary everyday diabetics just like us. We're not here to sell you cheaply made overseas products!
We're here because…
We believe in treating

every

customer like family.

Our work ethic is unstoppable; we made every sock right here in the USA.

We believe in giving back to those who have given so much and we do so by hiring veterans.

The quality of our socks is unmatched by even our highest-price competitors: we're so certain of this that we offer a

free 1-year replacement guarantee.

We're a family-owned business that works hard to provide a solution for everyday diabetics. 
We know how busy your life is, and we want to make taking care of your feet hassle-free.
Join us today by taking the first step to taking care of your diabetic feet.