What Is A Good Low Carb Snack For Diabetics?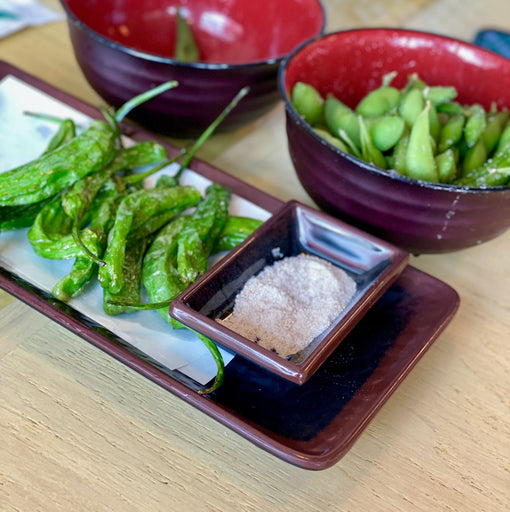 It's always tough for diabetics to choose the right snacks or food. If you have diabetes, foods with high fiber, protein, and healthy fats will be your preference to manage and control the level of blood sugar.
Well, nutrient-dense foods are important to promote the overall health of a diabetic. Some of you may just be snacking on, so it's important you get snacks giving you more veg, fruit, grain, and other healthy fats.
In case you have diabetes, try to eat snacks that can deliver protein and fiber as both may help prevent the rise in blood sugar levels. Experts suggest you eat a snack with 15–20 grams of carb range if you have diabetes.
There's a list of snacks for diabetics with low carbs.
Boiled Eggs
Hard-boiled eggs are a great snack for diabetics. Boiled eggs provide 6 grams of protein that will lower your blood sugar. 
They have the tendency to promote fullness, which is essential to manage type-2 diabetes. Otherwise, this can later lead to obesity and other heart diseases.
In a case study, people with type-2 diabetes were given two eggs every day for 12 weeks. The results were very impressive and showed a reduction in blood sugar levels and low hemoglobin levels A1C. 
Yogurt and Berries
Yogurt is protein-rich food and good for diabetics to lower the blood sugar level. It has probiotics that can improve your ability to metabolize your food containing sugar. Greek yogurt is a high protein food for diabetics.
Berries are antioxidants that can reduce inflammation. This will further reduce the damage to pancreas cells, which lowers blood sugar levels. A serving of 1-cup (148 grams) of berries provides 4 gm of fiber, which lowers digestion and stabilizes blood sugar level.
Therefore, yogurt plus berries are excellent diabetic-friendly snacks.
Almonds
Almonds are a convenient and very nutritious snack for diabetics. A 1-ounce (28 gram) serving of almonds will provide 15 vitamins and minerals, including 32% Manganese, 19% Magnesium, and 17% Riboflavin. Almonds can help control blood sugar in diabetics. 
A case study shows that people consuming 60 grams of almond every day for four weeks showed a 9% reduction in blood sugar. They also observed a decrease in insulin that may worsen diabetics.
Almonds can stabilize blood sugar as they contain fiber, protein, and fats. Plus, this dry fruit is good for reducing cholesterol.
Mixing Hummus and Vegetables
Vegetables and Hummus are substantial sources of the best minerals, fibers, and vitamins. 
Hummus is a cream/paste made from chickpeas; it has splendid taste when paired with raw vegetables. Moreover, Hummus is a major source of protein (3 grams in each 15-gram serving). This will benefit you by controlling blood sugar levels.
People who consume an ounce of hummus will have four-time lower blood sugar levels and insulin as compared to those who consume white bread. You can try mixing or dipping vegetables like broccoli, cauliflower, and carrots, etc., with hummus.
Avocado
Eating an avocado will manage your blood sugar level in a quick time for its high contents of fiber. The high fiber and mono-saturated fatty acids make them a perfect diabetic-friendly fruit for type-2 diabetics. They reduce the spike factor as well. You can mix avocado with guacamole.
Apples with Peanut Butter
Slice an apple and pair it with nut butter for a healthier snack for diabetics. 
Apples have many nutrients like B vitamins, Vitamin C, whereas peanut butter contains vitamin E, magnesium, and manganese. Both can help manage diabetes as both are high-fiber foods. This is a great combination for controlling blood sugar as apples have polyphenol antioxidants that protect pancreas cells from damage, which can worsen diabetes.
For a change in taste, you can try other fruits with peanut butter like pears or bananas, having identical health benefits.
Beef Sticks
Beef sticks, if consumed excessively, can shoot up the blood pressure as they have sodium. Otherwise, beef sticks are diabetic-friendly, providing 6 grams of protein per ounce (28 grams), which controls blood sugar levels. 
You can go for beef sticks that come from grass-fed beef. These beef sticks will have omega-3 fatty acids that keep blood sugar at stable levels. 
Chickpeas
Consuming chickpeas on a regular basis can bring quick results for managing and controlling your blood sugar and diabetes overall. There are about 15 grams of proteins and 13 grams of fiber in a cup of 164 grams of chickpeas. 
Sometimes, chickpeas are known as garbanzo beans, a healthy legume. Consuming chickpeas for 6 weeks will lower your blood sugar and insulin in comparison to those who were eating wheat-based meals during these 6 weeks.
You can enhance their taste by roasting chickpeas with olive oil or other oil of your choice.
Turkey Roll-Up
These are breadless sandwich wraps that come from turkey breast slices wrapped around low-carb and high protein food of your choice, like cheese and veggies. One wrap of turkey roll-ups contains 5 grams of protein that can help manage your blood sugar level. 
The protein-rich turkey roll-up can reduce your appetite, which may eventually help you avoid overeating and ensure better weight management. Both are good for type-2 diabetes.
Cottage Cheese
A half-cup (112 grams) of cottage cheese provides many vitamins and minerals on top of 13 grams of protein and 4 grams of carbs. Indeed, it's a great snack for diabetic people for managing blood sugar levels.
If you combine 1 part of cottage cheese with double the amount of sugar, you will have 38% less blood sugar level than those who consume sugar alone.
Its high protein levels control blood sugar levels. You may pair it with fruit for some extra nutrients and fiber.
Mix Cheese and Whole-Grain Crackers
These are good snacks for people having diabetes. 
Crackers are high in carbs; the cheese fat in cheese and fiber in the cracker may prevent a blood sugar spike. The fat intake from cheese could slow down the digestion of carbs and reduce insulin that will lower blood sugar. Some brands include refined flour and sugar in their products. In order to avoid all such ingredients, get crackers with 100% whole grains.
Tuna Salad
Tuna is a great food for people with diabetes. A 3-ounce (84 grams) of tuna provides 22 grams of protein and no carbs. 
Moreover, tuna salad has a small amount of mayonnaise, onion, and celery. It is rich in Omega-3 fatty acids, which manage diabetes due to low inflammation and improve sugar control.
You can replace mayonnaise with cottage cheese or yogurt for a change in flavor.
Popcorn
Popcorns are a very popular and healthy whole-grain food for diabetic patients. They have a low-calorie count as one cup (8 grams) of air-popped corn contains only 31 calories. This is good for weight reduction, which also promotes a low level of blood sugar. This is also good for type2 diabetes.
Furthermore, you will get 1 gram of fiber per 1 cup (8 gram) serving of popcorn, making it another diabetic-friendly food. 
Don't buy pre-packed popcorns which are full of salt, Trans Fats, and other unhealthy nutrients. Why not air-pop your own?
Chia Seed Pudding
Soak chia seed in milk until the mixture gets a pudding-like steadiness. It is good for diabetic patients as chia seeds are rich in many nutrients that help stabilize blood sugar, protein, fiber, and omega-3 fatty acids. Furthermore, the fiber in chia seed can help slow down digestion, thus reducing the release of sugar into the blood.
Consuming chia seed has a great effect on lower triglyceride levels, which is beneficial for heart health.
Edamame
These are unripe, green soybean that's still in the pods. It's a nutritious, healthy snack for people with diabetes. A cup of 155 grams of edamame will give you 17 grams of protein and 8 grams of fiber, making it a wonderful snack to control blood sugar levels.
It may also help improve insulin resistance where certain cells are unable to use insulin effectively. You can serve it in steamed form and make it more flavorful with some seasoning of choice. 
Peanut Butter Celery Sticks
You can use celeries in juices, and celery sticks can give you great health benefits when combined with peanut butter. Most experts find it a good food choice for people with diabetes. Celery sticks are low on calories (only 16 calories in every 101 grams). This can indeed manage your weight if you have type-2 diabetes.
Do you know celery has antioxidants called flavones, which are excellent for lowering blood sugar levels? 
These are quick and healthy food for people with diabetes.
You need to mix eggs with vegetables and then bake them in a muffin tin. Egg-proteins and vegetable fibers manage blood sugar levels.
Conclusion
There are plenty of snacks for diabetics. Choose foods that have high protein content, fiber, and healthy fats, all of which help maintain healthy blood sugar levels. Individuals with type-2 diabetes have a higher risk of obesity and chronic illnesses, such as heart disease. 
Another way to tackle diabetes may be eating 4, 5, or 6 times a day in smaller portions rather than three large meals. It can do wonders for controlling blood sugar levels.
Thus, it is also important to focus on foods that are nutrient-dense and healthy overall.