What Do Neuropathy Socks Do?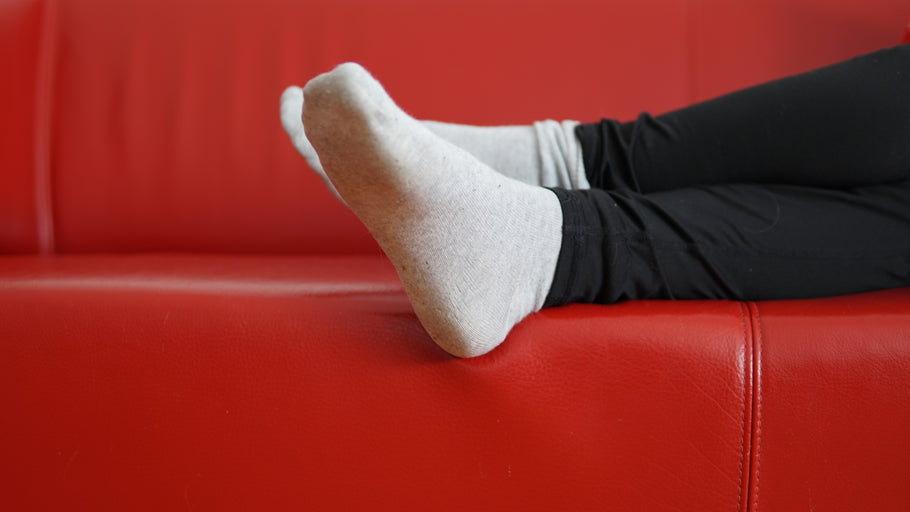 Neuropathy is a condition characterized by nerve damage that can lead to various symptoms such as numbness, tingling, pain, and weakness in the affected areas. Managing these symptoms is essential for individuals living with neuropathy to improve their quality of life. One option that has gained popularity in recent years is the use of neuropathy socks. In this article, we will delve into the world of neuropathy socks, understanding their purpose, how they work, their benefits, and tips for choosing and using them effectively.
Understanding Neuropathy
Neuropathy can occur as a result of various underlying conditions, including diabetes, vitamin deficiencies, autoimmune disorders, and nerve injuries. It affects the peripheral nerves, which are responsible for transmitting signals between the central nervous system and the rest of the body. As a result, individuals with neuropathy may experience a range of symptoms, including pain, numbness, tingling, and muscle weakness in the affected areas.
What Are Neuropathy Socks?
Neuropathy socks, also known as diabetic socks or neuropathic socks, are specially designed socks that aim to provide relief and support for individuals with neuropathy. These socks are different from regular socks in their construction and features, catering specifically to the unique needs of neuropathy sufferers. They are typically made from soft, breathable, and moisture-wicking materials that help maintain a comfortable environment for the feet.
How Neuropathy Socks Work
Neuropathy socks work through a combination of design features and specialized technologies. They are designed to promote proper blood circulation, reduce pressure points, and provide cushioning for sensitive areas. Some neuropathy socks feature additional padding in the sole, heel, and toe areas to protect the feet and provide extra comfort. The seamless construction helps minimize friction and irritation, which is crucial for individuals with sensitive skin or foot ulcers.
Benefits of Neuropathy Socks
Relief of neuropathy symptoms: Neuropathy socks can help alleviate symptoms such as pain, numbness, and tingling by providing gentle compression and promoting better blood flow to the extremities.

Improved blood circulation and nerve stimulation: The graduated compression of neuropathy socks assists in improving circulation, which is particularly important for individuals with compromised blood flow due to diabetes or other vascular conditions. Enhanced blood flow can promote healing and reduce the risk of complications.

Enhanced comfort and protection for sensitive feet: Neuropathy socks offer additional padding and cushioning to protect sensitive areas of the feet. This can be particularly beneficial for those with diabetic foot ulcers or foot deformities, as it reduces friction and pressure on vulnerable spots.
Choosing the Right Neuropathy Socks
When selecting neuropathy socks, there are several factors to consider. First, it is essential to choose socks that are specifically designed for neuropathy or diabetic foot care. Look for socks made from soft, moisture-wicking materials that promote breathability and prevent excess moisture buildup. Additionally, ensure that the socks have a seamless construction to minimize irritation and friction. Proper sizing is crucial for an optimal fit, as socks that are too tight or loose can cause discomfort and compromise their effectiveness.
Tips for Using Neuropathy Socks
Follow the manufacturer's instructions for wearing and caring for the socks. This may include guidelines on how often to wear them and proper washing techniques.

Keep an eye on any changes in symptoms while using neuropathy socks. If you notice any worsening of symptoms or skin issues, consult your healthcare provider for further guidance.

Use neuropathy socks in conjunction with a comprehensive treatment plan. They should be seen as a supportive measure to manage symptoms and not a standalone solution. Regular medical check-ups and adherence to prescribed medications and therapies are still essential.

Consider wearing neuropathy socks during activities that may exacerbate neuropathy symptoms, such as prolonged standing or physical exercise. They can provide additional support and cushioning during these times.
Popular Brands of Neuropathy Socks
Diabetic Sock Club

: Diabetic Sock Club specializes in diabetic and medical-grade compression socks. They offer a range of neuropathy socks designed to provide relief for individuals with neuropathy symptoms, including ankle and foot swelling, muscle cramps, and tired feet.

Thorlo: Thorlo is a renowned brand that offers a wide selection of socks designed for various foot conditions, including neuropathy. Their socks feature cushioning and padding in key areas to provide optimal comfort and protection.

Dr. Scholl's: Dr. Scholl's is a trusted brand that offers diabetic socks with targeted cushioning and moisture-wicking properties. Their socks are designed to minimize pressure points and provide support for individuals with neuropathy.

SmartKnit: SmartKnit produces seamless, moisture-wicking socks that are ideal for individuals with sensitive feet and neuropathy. Their socks are available in different styles and compression levels to cater to various needs.
Conclusion
In conclusion, neuropathy socks offer a valuable solution for individuals living with neuropathy by providing relief, support, and protection for their feet. These specially designed socks can help alleviate symptoms, improve circulation, and enhance overall comfort. By choosing the right neuropathy socks and incorporating them into a comprehensive treatment plan, individuals can take significant steps towards managing their neuropathy symptoms effectively and enhancing their quality of life.