What are the best shoes and the best socks for diabetic neuropathy?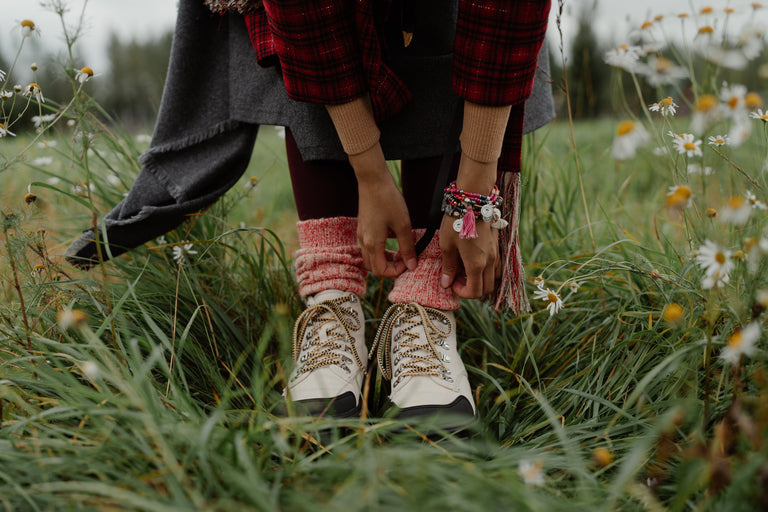 People with diabetes are more likely to experience foot issues. If left untreated, these symptoms may worsen and become foot problems. First off, diabetes may result in less blood flow to your feet. Blood flow to the feet may be decreased due to blood vessel damage brought on by chronically high blood sugar levels. Poor circulation can cause skin damage and prevent wound healing, leading to foot ulcers.
Additionally, numbness, discomfort, and a lack of sensation in your feet may result from peripheral neuropathy, a form of nerve damage brought on by diabetes and persistently high blood sugar. You're more susceptible to sores and infections if you can't feel your cuts and blisters. Amputation can be required if the sores go undiagnosed or untreated for a long time.
Lowering your chance of developing serious foot problems like infections and ulcers can be accomplished by being aware of these potential problems and taking proper care of your feet. Good foot care is the first step in stopping the progression of existing foot problems. Proper foot care involves:
Performing daily foot checks.

Having a professional examine your feet thoroughly at least once a year.

Making intelligent choices when buying socks and shoes.
How to choose the best shoes and best socks for neuropathy
Choosing shoes 
The neuropathy symptoms can be painful, ranging in intensity from mild to severe. People who use shoes made for neuropathy may find it easier to control their pain, stay healthy, avoid infections, and retain their balance. In reality, the tingling, pain, and numbness brought on by neuropathy can be improved or made worse by your shoes. You should take into account the following characteristics when choosing the finest shoes for neuropathy:
cushioning

fit

fabric

shape

support

deepness

durability

comfort

safety
Avoid wearing high heels, flip-flops, and bare feet (sockless). Instead, choose well-fitting, supportive footwear that will protect your feet from harm.
Choosing socks
By reducing the pain and suffering associated with nerve damage in the lower legs and feet, diabetic socks aid with neuropathy. Diabetic socks are available at retail stores, pharmacies, and online retailers. When purchasing diabetic socks, consider the following qualities:
non-binding top

moisture-wicking fabrics

seamless design 

stretchy fit

light compression 

heel cushioning 

soft material

padded soles

antimicrobial properties
What are the best shoes and best socks for diabetic neuropathy?
SHOES 
Propét Tour Walker Strap Sneaker
Propét's Tour Walker Strap Sneakers offer a casual look and the comfort you require with each stride. Its upper is perforated for maximum breathability, and its simple Velcro straps will ensure the most excellent fit. Thanks to the padded inside and footbed, you will feel comfortable wearing it whether you're power walking or just going about your busy daily life.
The single strap fastening ensures a perfect fit and facilitates simple on and off. The EVA outsole's cushioning offers hours of comfortable shock absorption. In addition, this brand has removable footbeds that can be used with customized orthotics.
For those with neuropathy, these shoes are a fantastic alternative. The Medicare Therapeutic Shoes for Persons with Diabetes Benefit has these styles categorized for reimbursement (also known as the Therapeutic Shoe Bill).
Orthofeet Lava Stretch Knit
This brand offers a high-quality, built-in orthotic insole with anatomical arch support and cushioned heel pad that conforms to the foot's shape as you walk. It improves comfort and aids in reducing discomfort from the heel of the foot up to the knees, hips, and lower back.
The lightweight Ortho-Cushion System of the Men's Lava Stretch Knit from Orthofeet softens and gives spring to your step. The Ortho-Cushion System is biomechanically designed to reduce joint tension, improve stability, and aid foot motion. Every move you take should be pain-free and comfortable.
For people with sensitive feet or diabetes neuropathy, a soft, foam-padded internal lining with no seams provides improved comfort and protection by removing pressure points.
Dr. Comfort William X
These are stylish, casual shoes with added depth for support and comfort. Dr. Comfort William X has a double-depth, 14-inch-deeper constructed casual shoe that accommodates more volume for severe edema, internal bracing, and ankle foot orthotics (AFOs).
These shoes' sole hook and loop fastener provide comfort, support, and a perfect fit. The natural, high-quality materials used to construct the Dr. Comfort Men's William X Leather Shoes assist control heat and keeping feet cool and dry. A solid heel counter offers stability and support; a contact closure lets you fine-tune the fit, and a seamless liner prevents chafing and rubbing.
The William X guarantees everyone security, style, and class and is suitable for persons with neuropathy, edema, and other foot health concerns. It is made with full-grain leather combined with contact closure and high-quality features.
SOCKS
Diabetic Sock Club Ultra-Soft Diabetic Socks
If you have diabetes and are suffering from peripheral neuropathy pain, DSC Ultra-Soft Diabetic Socks are one of your finest options. These socks are soft and pleasant without sacrificing functionality because of their composition, which is 95% Acrylic and 5% Lycra.
These socks perfectly fit your feet, controlling moisture and shielding you from blisters. The top has extra elasticity for added comfort and is broad and non-binding.
They also offer a cushioned sole and a seamless toe seam to safeguard further and soothe your feet. In addition, these socks' open weave allows the foot to breathe while wicking moisture away from the skin. As a result, they are among the top neuropathy socks available.
Debra Weitzner Diabetic Ankle Socks 
These socks have a looser fit at the top, which makes them even more comfortable because they don't squeeze your ankles. Debra Weitzner's diabetic socks are renowned for their top quality, comfort, and chic appearance.
Try these outstanding diabetic ankle socks if you have diabetes, edema, or neuropathy brought on by circulation problems.
These socks' bottoms prevent you from falling at home or during physical treatment.
It is cozy and allows air to flow. These are also capable of wicking away moisture and offering antibacterial protection to stop itching and discomfort over time, leading to many customers recommending them.
Dr. Scholl's Diabetes & Circulatory Socks
These Dr. Scholl's socks, from a reputable foot care company, are specially made for those with diabetes or circulation problems. These diabetic socks offer a smooth toe seam and a stay-up comfort top that doesn't restrict movement and conforms to the shape of your legs.
Dr. Scholl's Diabetes & Circulatory Socks' TempRiteTM technology adjusts your body temperature to keep you comfortable. These socks give comfort and support, and the smooth toe seam helps prevent irritation. In addition, they are cushioned softly and protectively.
Additionally, they boast an antimicrobial, moisture-wicking structure to keep your feet dry and odor-free, a cushioned sole for improved comfort, and a cushioned insole.