How to clean diabetic feet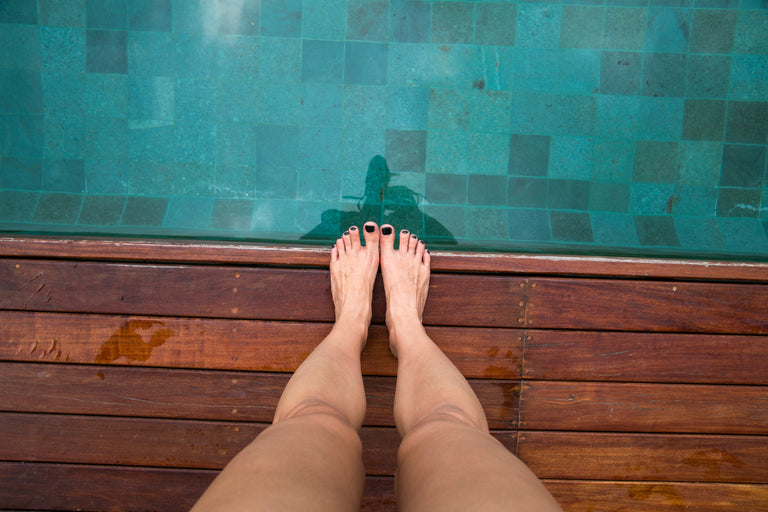 Foot hygiene plays a crucial role in the overall well-being of individuals with diabetes. Proper care and cleaning of diabetic feet are essential for preventing complications and maintaining optimal foot health. In this article, we will explore the unique foot care needs of diabetic individuals and provide a step-by-step guide on how to clean diabetic feet effectively. By following these guidelines, individuals can reduce the risk of infections, injuries, and other foot-related complications.
Understanding the Unique Foot Care Needs of Diabetic Individuals
Diabetic individuals face specific challenges when it comes to foot care due to conditions like neuropathy and reduced circulation. We will delve into these conditions and explain how they increase the susceptibility to infections and foot complications. Understanding these unique foot care needs is essential for implementing effective cleaning routines.
Preparing for Foot Cleaning
Before beginning the foot cleaning process, it is important to gather the necessary supplies and create a comfortable and safe environment. We will discuss the importance of using mild soap, lukewarm water, and a soft towel for cleaning. Additionally, we will emphasize the significance of checking for any wounds, blisters, or abnormalities before initiating the cleaning routine.
Step-by-Step Guide to Cleaning Diabetic Feet
This section will provide a comprehensive step-by-step guide to cleaning diabetic feet effectively. The process includes:
We will explain the importance of soaking the feet in lukewarm water and gently washing them with mild soap. Proper techniques for cleaning the spaces between the toes and the soles will be highlighted, with an emphasis on avoiding excessive scrubbing or the use of harsh products that can cause irritation.
Proper drying techniques are crucial to prevent moisture-related issues. We will discuss the importance of patting the feet dry with a soft towel and paying extra attention to drying the areas between the toes. Rubbing or harsh movements should be avoided to prevent skin damage.
Moisturizing the feet is an essential step to maintain healthy skin. We will emphasize the benefits of using a diabetic-friendly moisturizer and focusing on areas such as the heels and dry areas of the feet. It is important to avoid applying moisturizer between the toes to prevent excessive moisture buildup.
Regular foot inspections are crucial for detecting any abnormalities or changes in the feet. We will discuss the importance of conducting visual inspections and feeling the feet for any signs of cuts, blisters, redness, or swelling. The significance of seeking medical attention if any concerns arise will be emphasized.
Nail Care for Diabetic Feet
Nail care is an integral part of foot hygiene for individuals with diabetes. We will provide detailed instructions on how to trim the nails properly, including the use of clean, sanitized nail clippers or scissors designed for toenails. Techniques for trimming nails straight across and avoiding cutting them too short will be highlighted. Additionally, we will discuss the importance of filing and smoothing the nails to prevent sharp edges or corners that could lead to injuries.
Seeking Professional Help
We will discuss the benefits of seeking professional help for diabetic foot care, particularly for individuals who may have difficulty managing their foot hygiene on their own. Regular visits to a podiatrist for professional nail care and addressing any concerns or difficulties will be emphasized.
Prevention and General Foot Care Tips for Diabetic Individuals
To maintain optimal foot health, individuals with diabetes should adopt preventive measures and implement general foot care practices. This section will provide tips such as wearing proper footwear, conducting daily foot inspections, and prioritizing regular medical check-ups to address any foot-related concerns.
Conclusion
Proper foot hygiene is essential for individuals with diabetes to prevent complications and maintain healthy feet. By following the step-by-step guide provided in this article, individuals can establish effective foot cleaning routines. Additionally, adopting preventive measures and seeking professional help when needed will contribute to long-term foot health and overall well-being. It is crucial to prioritize foot care as a vital component of diabetes management.