What are the best diabetic support socks with compression?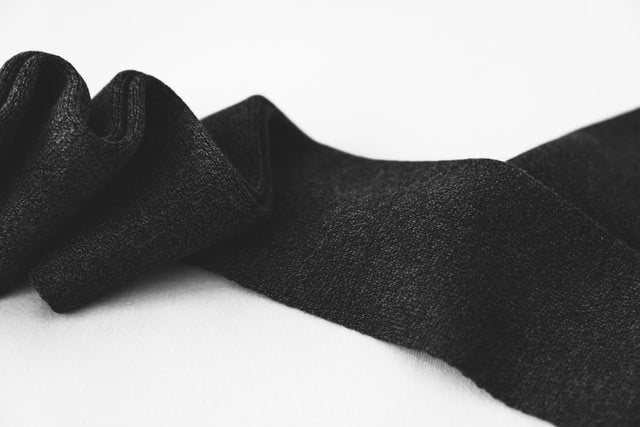 Diabetes is a disease that can negatively impact almost every organ in your body, including your eyes, kidney, gastrointestinal tract, gums, teeth, heart, nerves, and blood vessels. If you have diabetes, the best thing to do is keep your blood sugar level in a healthy range. Keeping track and being aware of your blood sugar level will let you know if your blood sugar level is in a healthy range or if you still need to make adjustments to your lifestyle to go on the right path of being healthy. 
Diabetes can also raise a person's chance of developing blood vessels and nerve damage, leading to poor blood circulation, discomfort, cramps, skin changes, and loss of sensation in some parts of the body. When diabetics have blood vessel damage in their legs, the vessel walls may lose their elasticity, causing the valves to break apart. Because these valves are responsible for opening and shutting to regulate the flow of blood in the right direction and so that it may move through your body effectively, damaged valves might make a diabetic patient's blood circulation poor or cause issues in their blood circulation. When valves are pulled apart due to the weakening of the vessel walls, blood can flow in two directions; one direction is where it causes your blood to pull in the wrong places.
These circulation problems can lead to peripheral edema, swelling around your feet, ankles, and legs. These problems are very common with diabetic patients. In some very severe cases, some diabetic patients may experience very bad conditions that the only option is to amputate their legs, but it doesn't need to get to that. If you work at combating the negative impacts of diabetes, you can gain the best control of your condition and its symptoms. If you developed nerve or blood vessel problems while having diabetes or if you have diabetes and have circulatory problems, Compression socks or diabetic socks with compression could help you!
What are the best diabetic support socks with compression?
Diabetes is a complicated condition that has many different forms. It can affect different parts of your body and stop the affected area from functioning properly. Over time, if diabetes is not kept under control and your blood sugar is in a healthy range. High blood glucose can affect and damage your nerves throughout your body. Still, it mostly damages nerves in your feet and legs and causes a diabetic patient to have Diabetic Neuropathy. 
Depending on the affected nerves, diabetic Neuropathy's symptoms can range from pain and numbness in your legs and feet to problems with your digestive system, urinary tract, blood vessels, and heart. Some people with this condition have mild symptoms, but others find Neuropathy very painful. Diabetic socks with slight compression may help the painful symptoms from Neuropathy and can even make your feet and legs work better. Some diabetic socks have a component of compression built into the material. Diabetic patients who have swelling in the legs can benefit from them and patients who have developed Neuropathy. We listed the best sock brands that produce diabetic socks with compression to help you know what diabetic socks can help you and how they can help you.
Diabetic Sock Club's Compression Stockings

- These

compression stockings

from the Diabetic Sock Club are ultra-soft and cozy with moisture-wicking properties that keep you from having blisters. They won't irritate your skin because they are soft. Use compression socks that just go until your calf is good for preventing blisters and bad odor. These compression socks are ultra-soft and comfy, with moisture-wicking characteristics, and made from premium grade fabrics in the United States.
Sigvaris diabetic compression socks for men and women -

These are suitable for people with diabetes with an indication for compression due to diabetes or venous lower leg edema or symptoms of vein dysfunction. The socks cater to the special needs of a diabetic and feature light compression (18-25mmHg). Compression-free foot section, soft knitted fabric, and special padding on the sole and toe area. A seamless toe has been specifically developed to protect the toes. 
TXG Diabetic compression socks

- These diabetic socks with compression is ideal for people who have allergic and sensitive skin. It has high acrylic content, so it's soft, lightweight, warm, and resilient compared to other fibers. Embroidering-free at the leg area to ensure gradient compression is intact. If you are also worrying about sweaty feet, these socks contain bamboo charcoal yarn and have mesh-like ventilation that acts as an antibacterial deodorant and will keep your feet fresh and dry. It has 15-20mmHg compression.
VenActive Diabetic 15-20 mmHg Compression Sock

- These socks contain COOLMAX fiber that effectively moves moisture away from the skin to help your feet feel cool and dry. It also features a moderate graduated compression designed to provide energizing support to tired and achy legs. It will also prevent swollen legs, ankles, and feet and help encourage circulatory wellness. You won't need to worry about your socks slipping from your feet, and these socks have a great stay-up performance for all-day use! Its compression is non-constricting, ensuring that it is safe to use for diabetic patients. It also reduces discomfort from varicose or spider veins.
TeeHee Socks Unisex Compression Nylon Knee High All Black

- Teehee socks are also best known for their diabetic socks. Their graduated compression socks with 8-15mmHg compression help improve venous blood to return to the heart, allowing for better cardiac output, thereby aiding oxygen delivery to working muscles; as a result, increased endurance and better performance are obtained during any sports activity. Promotes Circulation, Prevents Blisters, Comfort Sock, Non-Binding Support to Relieve Leg Fatigue.
VIM & VIGR 15-20 MMHG: SOLID (MOISTURE-WICK NYLON)

- VIM & VIGR is one of the best brands that offer compression socks with mild-moderate compression. Their socks are tested and listed with the FDA, making them safe and reliable. These socks are made of moisture-wicking fabric that helps draw sweat and moisture away from the skin and onto the top of the socks and a 400 needle count for flexibility and comfort. They also offer a wide calf size which is great if your legs are swelling and you don't want your ankles constricted from your socks. There are other designs and styles with different types of fabrics that were used that you can choose from on their website. 
The Zensah Tech+ Compression Running Socks

- If you are an athlete or like to work out every day, but you have diabetes, these socks will work great for you. Zensah Tech+ features an innovative design, ultra-comfortable fit, and superior performance. Whether you use these socks for running, working out, or everyday use, your legs will surely appreciate the support of the tech+ compression running socks. The graduated compression of these socks enhances blood circulation and oxygen flow for increased stamina and is good for people experiencing nerve or circulatory problems.
CEP Tall Compression Socks for Recovery, men, and women

- These socks combine two particular to ensure you recover faster than ever. CEP tall compression socks have SMART INFRARED and extremely effective compression that work seamlessly to improve blood circulation and return oxygen supply to the muscles. These socks integrate yarns with bioactive minerals using your body's heat to stimulate regeneration. It has padded cushioning for enjoyable all-day wear and high-synthetic fibers that reduce moisture and odor. These compression socks are great if you have edema or the problem in your nerves has become severe.
Sockwell Men and Women's Big Easy | Relaxed Fit Socks

- These socks are non-binding, relaxed fit, and diabetic friendly. It contains Merino wool and Bamboo rayon fiber to keep your feet comfortable, protected, and dry throughout the day. These socks will keep you protected without making your socks feel heavy, and it has ultra light cushioning and a seamless toe closure. Their socks come in a large size and different variations of styles and colors.
How does compression help diabetics?
Suppose you are a diabetic patient suffering from circulatory or nerve problems such as deep vein thrombosis, peripheral Neuropathy, varicose veins, and trying to avoid blood from clotting. A diabetic sock with light compression or diabetic-friendly compression socks could help you. Compression reduces the symptoms from the said diseases, such as reducing swelling, aches, pain, and fatigue in the legs and feet. They are a viable non-invasive treatment method for diabetic patients that suffer from poor blood circulation. Here are some nerve and circulatory problems and how diabetic socks with compression can help reduce the symptoms of these diseases.
Deep vein thrombosis - Compression stockings or socks can reduce the risk of a person developing DVT by putting graduated pressure on the leg and greatest pressure at the ankle. Wearing compression socks or stockings combined with physical activities that focus on your muscles in the limbs are said to displace blood from the superficial venous system to the deep venous system.
Peripheral neuropathy - Garments with compression reduce cramping and help with nerve and temperature sensitivity. Compression also helps relieve the pain that comes with Neuropathy by helping your blood properly flow into your heart and throughout your body. 
Varicose and spider veins - Compression helps reduce swelling and blood pooling in your legs. With compression, they add pressure onto your legs which helps the blood flow back up from your legs despite gravity pulling it down. 
Edema - Your doctor may recommend you wear compression socks or stockings after your swelling has gone down to prevent further swelling. Compression keeps pressure on your feet and legs to prevent fluid from collecting in the tissue.
How can diabetic socks help with circulatory and nerve problems? 
Diabetic socks are specially designed to decrease the risk of foot injury that may harm the nerves in your legs. Like compression socks or stockings, it also helps enhance your blood circulation and keeps your blood flowing throughout your body without any complication. With continuous blood flow, cuts and wounds will heal faster. 
With diabetic socks combined with compression can help both diabetes symptoms and nerve or circulatory problem symptoms. If you have diabetes and are trying to prevent further damage to your legs, feet, and ankles, special diabetic socks with compression can help you, especially if your doctor recommended you. 
Why is it important to wear socks and protect your feet if you have diabetes? 
Foot problems are more common for diabetic patients than those without the disease. A diabetic patient's feet are more delicate. Their feet should be checked regularly because diabetic patients can have damage to blood vessels in their legs and feet that can affect blood circulation, promote swelling and increase the risk of infection, among other diabetes complications. 
If you are a person who is suffering from diabetes, you should regularly check your feet and get your feet examined by your diabetes care provider. A diabetes specialist or podiatrist will let you know if you have any underlying issues other than diabetes that you should be aware of so that they can be prevented immediately. A foot exam typically includes a visual check of your feet for swelling or signs of infection and tests that measure your level of sensation.
Your healthcare provider will brush a soft nylon fiber called "monofilament" over your feet and toes to test your foot's sensitivity to touch. Another test called tuning fork and visual perception tests (VPT). Your healthcare provider will place a tuning fork or another device against your foot and toes to see if you can feel the vibration that it produces. This is to see if you haven't lost your sensation or if your feet have become numb. A foot exam test will help you know how you should take care of your feet and what steps or daily activities you can do.