Travel Tips for Diabetics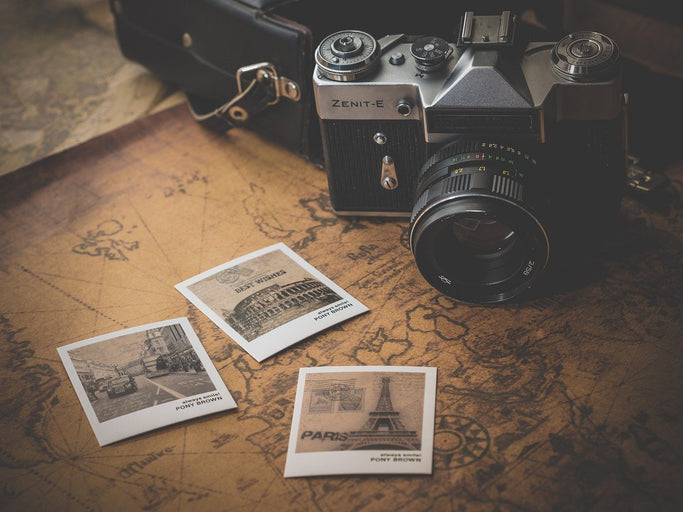 Organizing a trip (and having it go smoothly) can be tough. Planning and executing a successful trip when diabetes is in the picture is even tougher. When you consider that every part of your diabetes management routine has to travel with you wherever you go, taking that dream vacation may seem more overwhelming than anything else. But with careful and thorough preparation and thought, you can still have the trip of a lifetime--without sacrificing your health.

The best thing you can do for yourself when it comes to traveling as a diabetic is to take the time to prepare for your trip. So many potential issues can be avoided by simply having the forethought to pack something, call someone, or look ahead. Save yourself from frustration and potential illness later by taking time now to plan wisely.
Before you go…
It's always a good idea to check in with your doctor about your planned trip and any specific activities you have planned. Get their advice on any precautions to take or changes to make to your plan. If you'll be traveling to a different time zone, your doctor can help you to come up with a plan for adjusting your insulin doses accordingly. You can also ask for an extra copy of prescriptions or a doctor's note in case you lose your medications and need to get more or face pushback for taking liquid medications on an airplane. You should be able to accomplish all of this in just a short appointment, and it can save you from a lot of trouble down the road.

When it comes to packing, make sure that high-quality socks and sturdy shoes are on your list, especially if you'll be walking a lot. Good socks and shoes will help to promote optimum circulation to the feet and legs, which is incredibly important for diabetics who may have reduced circulation. It's important to have shoes that do not cause hot spots or blistering, because if you have diabetic neuropathy or any form of nerve damage in the legs and feel, you may not notice these small injuries. Left untreated, they can easily develop infections and become much more serious. It's best to avoid issues like this altogether by wearing quality shoes and socks suited to your activity.

A medical alert bracelet or charm is an essential while traveling, and for your everyday life as a diabetic. This can quite literally save your life in an emergency situation. These are inexpensive and subtle pieces of jewelry that identify the wearer as diabetic. If you pass out or end up in need of emergency care, emergency personnel will immediately know that you have diabetes and will be able to get you the treatment you need without delay.

To avoid emergency situations like that, it's advisable to always have healthy snacks on you. Of course you'll want to try new and local foods when you travel, but by having some reliable, familiar foods just in case, you'll give yourself peace of mind as you explore. If you are unable to otherwise purchase or obtain something that fits in your treatment plan, you don't have to worry because there's something in your bag to fall back on. Furthermore, if you can't get any food, such as during a flight or train ride, it will be vital for you to have your own stash handy to avoid blood sugar crashes. For this reason, you may want to have some candy or glucose tablets in case you need to quickly raise your levels. Make sure to bring along a water bottle as well, as staying hydrated can help you to maintain stable blood sugar levels and keep you from choosing sugary drinks when out and about.

Ensure that you pack all of the medications you'll need for the duration of your trip. In fact, it's a good idea to take enough for about twice the length of your trip, if possible. It's always better to be over prepared than underprepared. Bring a cool pack or have a plan for storing your insulin in a cool place, as excessive heat and freezing temperatures can both cause damage. When you're traveling, keep your bag of medications and snacks within reach so that you can access them whenever you may need to. Add a pack of sanitary wipes so that you can clean your hands before pricking your finger to test your blood sugar. And just in case, do your research ahead of time and look for a pharmacy near where you'll be staying, so that in case you run out or lose your medications, you can get more.

Did you know that diabetics are often eligible for a TSA notification card? This is a special card issued to individuals that can be shown to airport security during screenings, and it will make your life so much easier. The card lets security know that you are exempt from the rule that prohibits more than 3.4 oz of liquid in carry-on luggage, so that you can bring things like medications, gel packs, and juice for blood sugar emergencies.

If you have an insulin pump or a continuous glucose monitor, it's best to ask for a manual inspection when going through airport security, rather than stepping through the x-ray machine, which could damage them.

It's also a good idea to know how to say "I have diabetes," in the local language wherever you travel. This can help you to communicate with security in airports and government buildings, as well as with waiters or other foodservice people so that they can help you find proper food options and don't do something like sweeten coffee or tea for you without your knowledge.
On the way…
If you have a long flight, try to stand up and walk down the aisle every hour or two to prevent blood pooling and clotting, as diabetics are at a higher risk for this than the average population. If you're driving, plan a stop just as often to get out and take a walk to get the blood flowing properly again. Stretch your arms and legs before getting back in the car as well.

If you take medications at specific times throughout the day, set an alarm on your phone. This is especially important if you are travelling across time zones, but even if you aren't, traveling takes you out of your routine, so it can be easy to forget to take your regular meds on time.

Hydrate! This will help you to keep your levels stable and also reduces digestive distress, plus it's good for just about every body system.
You may also want to test your blood sugar a bit more often than usual while traveling, because your physical activity will likely look different than usual.
While enjoying your trip…
Pay attention to temperature. Heat can change the way your body uses insulin, especially if you are doing a lot of outdoor physical activity, so adjust your dosage accordingly. Protect yourself from the heat and sun by wearing sunscreen and never going barefoot. Even walking on the beach without shoes can result in burns on the soles of your feet or open wounds from stepping on debris hidden in the sand.
It's important to remember that as excited as you may be to start your trip, you should not exhaust yourself with physical activity on the first day or so. Ending day one with tired legs, a sunburnt face, and blistered feet is bad for your health and your mood. Space out physical activities throughout your trip. Your body will thank you.
When putting on and taking off shoes, make sure to give your feet and lower legs a thorough examination. Look for red spots, discoloration or indentation, and dry or broken skin. Try to elevate your legs after a long day of walking to reduce any swelling.
Choose your treats. It can be easy to go overboard with heavy or sugary foods while on vacation. Though you should treat yourself sometimes, if that sometimes is every meal, you won't feel so good after a while. Choose one or two items to indulge in per day, or follow doctor recommendations, and plan your other food intake accordingly. Cruises can make this especially difficult with their endless buffets, but there are ways around the temptation. Try ordering a la carte or from a smaller food location on the ship. If you are not on a cruise but your food will come from restaurants, take a look at menus before you go to make sure there is something that you'll enjoy, but that won't throw you far off your plan. These options are likely to include more fresh foods, which in many cases means local foods, so you may even get a more authentic experience by eating at restaurants that better cater to your needs. Finding healthy, fresh food wherever you are can be a fun challenge to incorporate into your trip.
Don't panic if your blood sugar goes a bit out of range on the first few days of your trip. Treat highs and lows as instructed by your doctor, but know that it may take a day or two for your body to adjust. In the meantime, focus on taking care of yourself and having fun.
Diabetes doesn't have to interrupt your travel plans. A bit of planning ahead will ensure that you can enjoy your trip while taking great care of your health. And if you need help with the packing, visit our store for high-quality, specially-designed socks for diabetics, so that you're never slowed down by aching, swelling, or injured feet.