Top socks for elderly seniors with swollen feet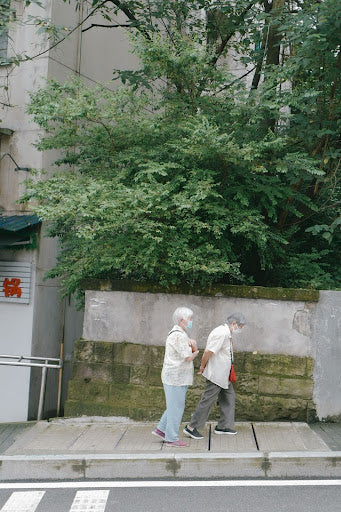 Chronic Venous Insufficiency (CVI), which happens when your leg veins prevent blood from flowing back up to your heart, is the most common cause of leg swelling in elderly adults. Deep vein thrombosis, which causes blood clots in the legs' deep veins, is the primary cause of CVI (DVT). Vascular abnormalities and pelvic malignancies can also be brought on CVI, which can occasionally develop for no apparent reason. 
Many senior citizens also have capillaries that leak fluid into the tissue around them and have excessive amounts of fluid in their feet, which causes edema (swelling). In some persons with diabetes who simultaneously have Chronic Venous Insufficiency, varicose veins are more likely to form.
Ideal lifestyle modifications or measures for this chronic illness include:
Regularly raise your legs while sitting or lying down, so they are higher than your heart.

Avoid sitting or standing for extended amounts of time, and move your feet, ankles, and legs around ten times every 30 minutes to keep the blood moving through your leg veins.

Compression stockings are worn.

lowering salt consumption,

Walking is particularly advantageous for activities that enhance fluid mobility in the legs.

As needed, take antibiotics to treat skin infections.

Maintain proper skin hygiene.
Early intervention can be used to treat CVI. Vascular medicine or surgery experts frequently advise various treatments for CVI sufferers.
Compression socks or stockings are ideal for older people with swollen feet. Compression stockings reduce swelling in the feet, ankles, and lower legs. They are a form-fitting pair of pants that help increase circulation and stop the development of fluid in the legs, which can cause blood clots.
Seniors who wear compression stockings can keep active and avoid health issues, including blood clots and swelling. Low pressure can relieve moderate leg or foot pain and mild edema. The maximum level of compression (30-40mmHg) is recommended for significant edema and varicose veins. Seniors frequently find a reduction in the 20–30 mmHg range beneficial.
Best socks for the elderly with swollen feet
Many things alter when you approach your senior years. Your feet are not immune to the effects of aging on the rest of your body. You will go through increasingly tricky physical changes as you age, and you might even have health issues that impair your mobility and harm your feet. Because our feet must bear weight all day long, foot issues in seniors are regrettably quite frequent. Various variables can raise Edema risk, including a sedentary lifestyle, a high-sodium diet, and wearing tight-fitting socks.
Compression stockings from Diabetic Sock Club

- These ultra-soft, comfy stockings from the Diabetic Sock Club have moisture-wicking capabilities that prevent blisters. They are gentle so that they won't aggravate your skin. Use compression stockings that extend down to your calf to avoid blisters and odors. These compression stockings are created in the US from premium grade fabrics, are incredibly soft and comfortable, and have moisture-wicking properties.
Orthofeet's revolutionary two-part sock system makes it incredibly simple to put on and take off their easy-on knee-high compression socks, which they have just released. Choose 20-30mmHg for significant swelling and DVT and 15-20mmHg for mild swelling and prolonged sitting or standing. Compression socks from Orthofeet are anatomically designed. Its material is breathable, seam-free, and includes additional padding on the feet for added comfort and protection.
Compression socks by VIM & VIGR are made from four fabrics to offer seniors the utmost comfort. To ensure that their socks are as well fitted and comfy as possible, they provide cotton, nylon, merino wool, and moisture-wick nylon compression socks in 6 different sizes. Because they are breathable, soft, and stretchy, their compression socks are excellent for the elderly. VIM & VIGR offer a wealth of tools to teach seniors how to put on compression socks correctly and more efficiently. For venous insufficiency, DVT, lymphedema, and dysautonomia, they also provide 30-40mmHg compression stockings.
ComproGear compression socks: The compression socks from ComproGear are both durable and comfortable. Their graduated medical-grade compression and ergonomic design help to improve circulation and avoid fasciitis, fatigue, and pain. Their high-quality materials offer long-term functionality without losing thickness or compression.
Compression socks for swollen feet from Charming are reasonably priced and come in sets of 3, 6, and 8 pairs. This medium-level (15-20mmHg) compression socks have increased the amount of nylon from 40% to 85%. Stretches in all directions for increased flexibility and toughness. Compression socks from Charming are designed to give you the most support, comfort, and relief without restricting your movement.
These cutting-edge zippered open-toe compression socks from Lemon Hero are here to save the day if you struggle to put on and take off compression socks. Unzip them, slide them onto your foot, and zip them up to prepare for the day. You can do this safely and comfortably. These socks contain zip guards and sipper guards to guard against pinching. Stretchable and with a distinctive pattern, these compression socks from Lemon Hero are comfortable to wear.
Fuelmefoot Copper Compression Socks (15-20 mmHg) - These compression socks are made of nylon and infused with copper to extend their natural property to revive blood circulation in your legs, rejuvenating blood circulation while providing a 15-20 mmHg compression. These compression socks also have accelerated removal of lactic acid, recovered during exercise. They also offer "big" compression socks, which are more comprehensive than the standard ones.
Silver ions, injected into Vitalsox compression socks, help keep your skin dry and pleasant. The Vitalsox VT0616 dry state patented performance compression socks. Additionally, the silver cloth prevents bacterial growth and lessens offensive odors. It has proprietary graduated compression for plantar ligament and an arch support that starts at the mid-foot. Your damaged tissues will receive up to 40% more fresh, oxygenated blood, improving your sports performance and recuperation time. Additionally, the four-way stretch of these compression socks can help if the socks are too short or too long by providing greater comfort for your feet.
President Premium Closed Toe 20–30 mmHg Firm Compression with YKK Zipper Leg Circulation Swelling Socks – These compression socks with zippers have closed toes for all-day wear and support. These socks were explicitly created to help with leg weariness and edema—additionally, the compression socks aid in improved blood flow by boosting ankle-to-leg circulation. The inner fabric of the President Premium Closed Zipper Compression Socks also provides skin protection against the zipper.
Men's and women's CEP Allday compression socks now come in a new style that features traditional black stockings with work and leisure outfits. CEP has succeeded in striking the ideal balance between assistance and simplicity. These socks have a lot of technology packed into them, making them high-performance and long-lasting. Through the use of their distinctive fabric, these compression socks deliver steady pressure. The fabric's threads wrap around your leg more than 400 times, providing you with precise compression.
SB SOX Compression Socks (20-30mmHg) for Men & Women - If you're looking for compression socks that are more reasonably priced and long-lasting than CEP, SB SOX is your best bet! These lightweight, breathable socks are comprised of spandex and nylon, which helps them wick away sweat and moisture from your feet. Despite having a fabric that appears to be thinner than the other compression socks on our list, SB SOX socks hold up well to repeated use and cleaning. Additionally, they offer a comfortable fit that is wide enough to be comfy on your ankles and calves.