Top 10 Neuropathy Foot Creams of 2022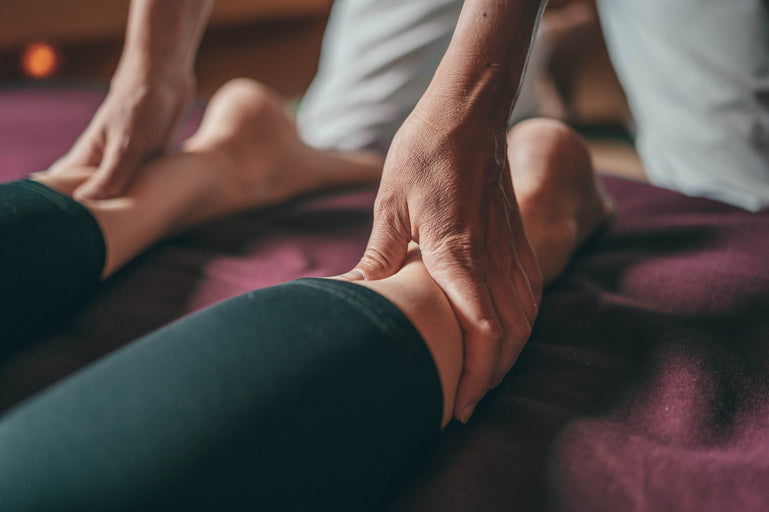 Do you suffer from extreme pain from diabetic feet or peripheral neuropathy that keeps you awake all day? We have sorted the best Neuropathy Foot Creams in 2021 for your ease based on no different factors like - safety, natural ingredients, effects, diverse functions, and of course the non-burning sensation of a cream. We believe these are the most important factors that an ideal neuropathic cream should possess in order to deem it as the best one. Hence, to ease your job, we have given a detailed review of the 10 best neuropathic foot creams available in 2021.  Say goodbye to painful nights!
ARE THERE DIFFERENT TYPES OF NEUROPATHY FOOT CREAMS?
When your joints or muscles suffer, topical painkillers, which are creams that you apply to your skin, may help. A range of topical pain treatment options are available at your local drugstore. Others may be suggested by your doctor. Creams for nerve discomfort may help you feel better.
A range of over-the-counter best neuropathy pain relief creams and ointments can be used to treat nerve discomfort. Chemicals in them act as local anesthetics, numbing pain in the area where they're used. Some of them contain capsaicin, a pain reliever derived from chili peppers. Botanical oils and other natural compounds are used by others.
Analgesics, or topical painkillers, are applied to the skin over aching muscles or joints and sprayed, rubbed, or patched on. Despite the fact that they are all meant to relieve pain, the ingredients in each one differ.
There are also a number of non-prescription neuropathic pain treatments that may help you manage your symptoms. Some of these methods may be utilized in conjunction with the treatment you've been prescribed. They may be sufficient to control your nerve pain on their own if your nerve pain is minor.
Why topical creams are best for Neuropathic Feet?
Topical creams are the best pain management medications because of many reasons. The first and foremost being a significant portion of the drug administered through the oral route is metabolized even before it reaches the site of pain to show its effect. However, applying a fast-absorbing, fast-penetrating analgesic cream means the majority (or all) portions of the drug reach your pain area and show instant effect. Oral drugs and tablets are also slow in showing the effect as compared to topical creams. 
10 Best Neuropathy Foot Creams in 2021
DSC Advanced Neuropathy Cream For Aches & Nerve Pain is the best option available today, particularly for pain arising due to diabetic neuropathy. It is a very effective topical analgesic cream with loads of different natural components in it that are known to have anti-inflammatory and analgesic effects. The cream has an easy application and you just need to rub it onto the pain areas. The cream claims and has shown promising results in giving instant relief from neuropathic pain particularly in the feet, hands, and legs. Although the FDA approval of this analgesic cream is still pending, it is built with all-natural components which have negligible side effects and have shown promising results in many neuropathic patients across the States. 
The recommended dose for the best effects is 3-4 times daily only over the pain areas by gently rubbing and massaging. However, just like any other pain-reliever cream, it's good to give a few days of the full gap from applying the cream. The cream acts by activating the TRPA1 channels that relieve pain due to diabetic neuropathy. The DSC Advanced Neuropathy Cream was developed in the States keeping in mind the regular needs of thousands of neuropathic patients to give them quick relief from mild to intense neuropathic pain. Massaging is known to do wonders in pain - irrespective of its underlying cause. This cream also alleviates the pain when rubbed lightly by enhancing the blood circulation to the nerve endings in the area that nourishes the nerves. Blood circulation is also known to withdraw toxic waste metabolites from the nerve that is good for the long-time. Thus, the cream is not only effective in alleviating pain instantly but also aids in reversing some of the damages already done to the nerves, especially during the initial stages of diabetic neuropathy. 
Talking about the components present in the cream, it has been developed by a group of experienced researchers and doctors with natural compounds to impart the least damage to the body. Among the most important natural constituents contained in the cream are those bearing anti-inflammatory and analgesic properties to give quick relief. It contains extracts of Arnica Montana Flower, Lavender Oil, Peppermint Oil, Matricaria Flower Extract which are well-known natural components having analgesic and stress-relieving properties. These essential oils are given in an adequate proportion to relieve tingling sensations, burning, and itching associated with diabetic neuropathy. Essential oils and decoctions using such natural components have been famous for ages to treat hypersensitive nerves that cause tingling sensations, burning, itching, and unbearable pain. Hence, DSC Advanced Neuropathy Cream for Aches & Pain is one of the best analgesic creams if you suffer from mild to chronic neuropathic pain in limbs.
This neuropathic analgesic cream is specifically made to impart instant pain relief during the advanced stages of neuropathy. However, owing to its natural components, it is also quite effective in the initial stages with least or no side effects. It is always recommended to do a patch test before using this especially if you are on other pain or neuropathic medicines. Moreover, patients who are on opioids should always consult with their physician before starting with this topical cream although those on opioids usually don't need such creams. 
Nervex Neuropathy Pain Relief by Vita Sciences
Nervex Neuropathy Pain Relief by Vita Sciences is another popular advanced topical analgesic cream used for neuropathy pain in the feet and hands. It is an effective analgesic cream for reducing pain due to both peripheral neuropathy and fibromyalgia which are common diseases affecting thousands across the globe. Just like the DSC Advanced Neuropathy Aches & Pains Cream, this one also contains a wide array of natural components full of essential vitamins and nutrients that has a pain-reducing effect. Hence, you can also vouch for this for having the least side effect due to its natural ingredients.
The cream has been formulated by a group of experienced doctors and scientists keeping in mind all standard regulations by the FDA and thus the dosing is just perfect to alleviate pain and also not cause any accumulation of the ingredients in the body. This reduces the chances of any toxic effects in the long run. This cream is ideal since it contains ingredients that are highly backed up by studies for having anti-inflammatory and analgesic effects. Moreover, there are many creams that accompany a foul or pungent odor when applied. This cream is formulated to be odor-free as well to impart the least discomfort to the patient.
The two main ingredients that are present in this topical neuropathy cream is vitamin B12 and vitamin E, both of which are very effective in maintaining normal nervous system functioning. The amounts of these vitamins are also put in high doses for the maximum effect of giving instant relief from nerve pain. However, since high doses of vitamins are not stored in the body and are excreted readily, this cream poses no threat to the body. Moreover, vitamins are also endogenous compounds and the body has natural well-established pathways for excreting them. 
Other important ingredients present in this cream include vitamin B1, vitamin B5, vitamin B6, MSM, Capsaicin, Andrographis, and Cetyl Myristoleate. The combined effects of all these ingredients are very useful in alleviating the symptoms of peripheral neuropathy and support nerve repair. Both DSC and Nervex work using natural ingredients however DSC seems to have better results over a shorter duration because of their rich ingredient list. However, if you have used Capsaicin or Vitamin B group before and found it to be effective for you, or your doctor has prescribed these specific ingredients as complementary treatments, you can choose Nervex for your neuropathic pain.
Also, this cream has an effective moisturizing effect and keeps the feet and pain area moisturized. It is full of antioxidants that make it ideal for quick absorption through the skin and start its effect instantly. If you are allergic to any compound, no need to worry as this cream is fully made of all-natural ingredients and is proven to have no allergic reaction to the skin. Thus, the cream is clinically tested to be hypoallergenic.
It has received thousands of positive reviews where it was effective in reducing pain, numbness, muscle spasms, routine pain, and burning or tingling sensations caused in different areas of the body in neuropathic patients. The cream is also quite affordable and thus can be a good option if DSC Advanced Neuropathy Cream is unavailable for the time being.
Insta-Relief DM Pain Relieving Cream by Insta-Relief DM
Insta-Relief DM Pain Relieving Cream is a neuropathic pain-relieving topical cream formulated by Insta-Relief DM that is widely popular among neuropathic patients globally. It is known to provide instant pain relief from neuropathic pain, tingling, burning, etc. Just gentle massages and rubbing over the pain area will show instant effects within seconds and provide relief. Hence, it is an ideal choice if you suffer from tingling, burning, itching, or pain due to diabetic neuropathy. Since this is a topical cream, it has the least side effects and also doesn't cause any accumulation in the body.
The company claims and has proven its claims using scientific data that the cream's quick healing powers come from purely plant-derived ingredients. The ingredients in the cream are all-natural ingredients that are commonly used by patients worldwide for complementing the primary treatment regime of neuropathy. Moreover, the ingredients have been formulated together to be extremely safe for any patient group and are FDA approved which gives it an edge over other creams.
The natural ingredients present in it are known to promote healthy nerve functioning and aid in the natural nerve healing process. Thus, the cream is very beneficial for reducing the painful symptoms of peripheral neuropathy and also stimulating nerve repair. The cream is also made to cause no itching, burning, or tingling sensation on the skin which is common with many analgesic creams containing capsaicin. This creates a lot of trouble in older patients who are not comfortable with the burning sensation on their skin. Hence, this analgesic cream for neuropathy is very patient-friendly and safe for any age group.
The recommended dose even on extreme pain is around four times each day which is more than sufficient to reduce all neuropathic symptoms temporarily. The cream imparts a calm and soothing effect on the pain area and also relieves burning, itching, and tingling sensation arising from diabetic neuropathy. The safety of this cream arises from the fact that it is also approved by the Bureau of Food and Drugs Administration (FDA). Moreover, owing to its promising results, even many experienced doctors recommend this analgesic cream to fight nerve pain caused due to neuropathy. Apart from treating common pain symptoms of peripheral neuropathy, this cream is even effective in managing pain symptoms of arthritis. Due to the presence of natural ingredients, it is also very safe for patients with different medical histories.
The only con of this cream is that it is quite expensive to be used on a regular basis for the long term. Hence, patients desiring a very similar result can consider buying the DSC Advanced Neuropathic Cream which is also made of all-natural ingredients and is as effective as this cream for neuropathic creams. Moreover, the DSC Advanced Cream is also better suited for chronic nerve pain experienced during the later stages of neuropathy. Another con of the Insta-Relief DM Pain cream is that it does not have a lot of reviews which is the common approach of judging the reliability of the cream for most patients.
Neuropathy is another top analgesic pain-relieving cream for neuropathic patients with many positive results across the US. It has shown immense potential in treating or managing neuropathic pain in patients with nerve damage and several other benefits. This cream is formulated and marketed by Nuturna, a company with a long history of research in natural and safe ingredients. The cream is quite effective in providing fast relief from nerve pain in the feet and hands as it claims. 
The cream works at the deep level by penetrating into the deep skin layers and reaches the pain area. It works in the deep area to reduce pain at the source. Moreover, it brings an intense cooling and soothing effect over the area to impart instant pain relief. So, it is very beneficial for patients who cannot sleep properly at night due to neuropathic pain. The soothing effect is very helpful in falling asleep the pain-free effect also lasts long throughout the night. Not only this, but the cream is also scientifically designed with careful research of natural ingredients that have anti-inflammatory, analgesic activities, and promote healthy nerve function. It thus promotes healing and recovery of the damaged nerve at the site and also enhances blood circulation reducing swelling and inflammation.
This topical analgesic is made from natural ingredients like arnica, vitamin E, vitamin B6, Menthol, MSN, aloe vera, and tea tree oil. All of these ingredients are very popular for their functioning in nerve repair, pain reduction, and reducing swelling. 
The cream functions by activating the body's TRPA1 Channels that are integral to let you feel cold and heat sensations. Numbing caused due to peripheral neuropathy often causes an extreme reduction in these sensations or total lack of feeling in the area. The company is an experienced and well-known company working in various research areas with natural ingredients since 2009 and claims that their cream is 100% doctor-approved.
Even though this particular cream is much effective in reducing pain, the company encourages patients to buy supplements containing different vitamins to tap the full effect. This indicates the topical pain-reducing cream alone may not be as effective as other ones and draw extra cost for buying supplements. Moreover, the ingredient list is only a handful of herbs and may not be effective instantly like the other neuropathic creams like DSC Advanced Cream. The cream alone might also seem a bit costly which is a con.
After a thorough review of this cream, it is best to stick to this if you don't have regular or severe pain from neuropathy and can afford it. However, other alternatives might be better in aiding in nerve repair and instant pain relief. This is because most other creams have much more natural ingredients that increase their chances of working.
Nature Remedies by 100% Natural Products
Nature Remedies is actually an antiseptic cream designed to scientifically treat a variety of different conditions but is also quite effective in managing mild neuropathic cream. Ideally, it is made to treat different skin conditions like irritation, bed sores, psoriasis, eczema, poison ivy, dry and cracked skin, sore muscles, joint pain, insect bites, infected skin, abrasions, and ulcers. Owing to the natural ingredients present in it, this is also quite effective in treating neuropathic nerve pain and also in preventing cracked feet that may lead to nerve damage in diabetic patients.
The main ingredient that is responsible for the cream's pain-relieving effect is natural vitamin E and rosemary extract. Vitamin E is a well-known compound to treat pain due to diverse underlying conditions and vitamins also aid in the natural nerve healing process. Moreover, rosemary extract is also a popular volatile oil used in combination with other essential oils to soothe the body, relieve pain, and inflammation. Essential oils are a well-established complementary treatment around the globe for neuropathic pain.
Other natural ingredients present in this formulation for neuropathy include beeswax, cocoa butter, shea butter, coconut oil, peppermint, avocado butter, aloe butter, tea tree, olive oil, and more. Thus, there are a lot of effective essential oils present in it that penetrates deep into the skin to exert its soothing effect. This cream is effective in managing the burning, itching, and tingling sensations apart from the pain that arises due to diabetic neuropathy. The cream was formulated by a group of well-established researchers who have years of experience in tapping the effects of natural ingredients like essential oils and plant extracts.
Although the cream is not yet FDA-approved, it is less likely to cause adverse effects owing to its all-natural formulation. However, to be honest, such natural ingredients are seldom prescribed as the first line of treatment for managing neuropathic symptoms. Hence, the cream should only be used as a temporary and complementary pain-relieving option and not used with the intention of treating, curing, or preventing any disease. The whole range of natural products with well-established effects in treating various pains make it a good choice. However, it is good to know that it might not be completely effective in treating moderate to severe neuropathic pain as the cream is ideally made to be an antiseptic.
It is a popular choice as it is not a complete waste of money. It can help soothe and heal more diseases besides peripheral neuropathy and can be a good choice if you suffer from multiple medical conditions or you want a family-use natural product. The cost is likely low but it is not fully effective for diabetic neuropathy. You can give it a try if the top effective creams like DSC Advanced Neuropathy Cream have not worked for you.
The cream has a lot of positive reviews on the web which says it is satisfactorily effective for mild nerve pain. However, whether it is effective for deep-seated nerve pain, tingling, or aiding in nerve recovery is still unclear. 
Pure Sciences Neuropathy Nerve Pain Relief cream 
Pure Sciences' Neuropathy Nerve Pain Relief is a cruelty-free formulation popular for pain-relieving in the US. It is ideally an arnica and aloe-vera-based cream that has shown promising results in managing mild pain in diabetic neuropathic feet. Although it was specially formulated for treating muscle and joint pain in the first place, it has shown quite effective results in treating nerve pain. This is evident from the hugely positive reviews from patients using this for diabetic neuropathy nerve pain.
Like other analgesic creams on this list, this one is also based on purely natural ingredients and contains literally only 4 ingredients - Deionized Water, Aloe Barbadensis Leaf Extract, Arnica Montana Flower Extract, and Carbomer, without any artificial fragrance. Thus, it is 100% safe for any patient group (if you don't have allergies to any of these ingredients). The only con is that the jar is quite expensive but it might be due to its high potency. This means only a tiny amount is effective against any kind of pain. 
The cream claims to provide immediate Neuropathy Pain Relief due to its super-fast absorption through the skin layers. Moreover, it is also non-greasy. However, due to the lack of any artificial scent, it might cause a pungent odor in the surrounding which is not welcomed by all consumers. Nevertheless, it is still a good option as it is 100% natural ingredients and also a single jar lasts a long time. You should however perform a patch test, as with any product, before applying a large amount or on a large area. Otherwise, if you are looking for an affordable option, there are plenty of equally potent Neuropathic Creams like DSC Advanced. 
Natural hemp Foot Cream with Arnica and Menthol
The Natural hemp foot cream is a strong relief cream formulated by WellGrade company in the USA which was established in 2017. The cream is manufactured and available throughout the States and boasts a clean composition, free of mineral oils, paragons, GMOs, and toxic chemicals. The entire formulation is based on purely natural ingredients which are known for decades for having analgesic effects like Hemp oil, Arnica Montana, Menthol, Aloe Vera, and Emu Oil. Arnica Montana is an effective pain-killer obtained from natural sources and is also a popular homeopathic drug to treat pain. 
The cream itself is made to be fast-acting and fast-absorbing so that it penetrates deep into the skin tissue in no time and starts its effect. Thus, this cream is very effective in soothing tingling sensation, burning, itching, and providing instant relief from neuropathic pain and discomfort. Moreover, it also has a lot of positive reviews from many consumers over the years. Consumers claim to have received much relief from neuropathic pain within a short duration of applying it and say the cream is effective for those who cannot sleep at night from neuropathic pain.  
WellGrade Hemp Cream is available in a 4fl ox bottle and is a highly concentrated formula. Thus, you just need to apply only a minimal amount of the cream at a time to the pain area which means the jar lasts for a long time. The best thing about the cream is that it is paraben-free and also contains no artificially synthesized chemicals. The entire effect of the cream is owing to the natural ingredients which are known to have close to zero side effects on any age group. Moreover, it is also non-greasy and odor-free and is great for elder patients as they often feel discomfort in pungent-smelling creams.
The only few cons are that the cream is not evaluated by the FDA and is best to not use it as the primary line of treatment for neuropathic symptoms. However, it is fully free of side effects and safe for your nerves as well as skin owing to its natural formulation. 
Magnilife Foot Cream for Neuropathic Cream
Magnilife has been around for about 20 years now and is known for its thoughtful, effective, and 100% natural products to serve consumers. The Magnilife Foot Cream is one of the best pain-relieving topical creams for shooting, burning, itching, and tingling pain due to peripheral neuropathy in the feet and hands. It not provides instant relief from these symptoms but also offers an intense moisturizing effect to soothe severely dry, cracked skin.
The cream is made from totally natural ingredients like gelsemium, beeswax, cudweeds, bergamot, camphor, and eucalyptus. All these are well-known natural ingredients having analgesic, anti-inflammatory effects to treat soreness, swelling, itching, pain, etc.  The cream is formulated to penetrate deep into the skin and features a non-greasy formula containing several active ingredients to instantly start working.
The cream is fully safe for the skin and nerves and is suited for all age groups and diabetics as it is free from mineral oils, petroleum, fragrance, and coloring agents. Moreover, its best feature is it does not interfere with other medications. 
MyoMed Pro Neuropathic Pain Relieving Cream
The Myomed Pro is a very popular analgesic cream among neuropathic patients in the US with a lot of positive reviews. This is because of its highly effective natural ingredients like Menthol, Camphor, Wintergreen Oil, Eucalyptus Oil, Pine Needle Oil, Hybrid Safflower Seed Oil, Sunflower Oil, Aloe Vera, Leaf Juice, Beeswax, Hydrogenated Castor Oil. Although this formulation contains some other chemicals in addition to natural ingredients, it is still safe and non-toxic.
The cream has a lot of positive reviews and claims to offer instant relaxation from neuropathic pain within few minutes of application. The cream contains antioxidants and also is formulated to be non-greasy. It penetrates deep into the skin tissue to reach the site of pain to show its effect. The ingredients included in it are all well-known ones with highly beneficial action against pain, etc. The best feature is that although it contains a handful of chemicals, these are just to stabilize the formulation. Moreover, it is completely free from coloring dyes, artificial fragrances, and parabens.
A minor con is that the formulation is not judged by the FDA which indicates it cannot be used with the intention of curing, preventing, or treating any disease. However, it can be used as a complementary option to treat the symptoms of diabetic neuropathy because it is safe. Last but not least, it is recommended you perform a small patch test before using this product and also inform your doctor about this product before starting to use it. 
Neuro One Nerve Support Cream for Neuropathy
Neuro One Nerve Support Cream is actually a topical lotion that supports the recovery of damaged nerves and also supports the overall peripheral nerve function. It is formulated with L-Arginine that is known to be very beneficial to stimulate optimum nerve health. The amino acid formulation is a very effective and safe one as it does not contain any toxic chemicals and the amino acid is totally required by the body for normal functioning. Thus, the cream offers a quick and effective option to deliver the essential ingredients to the site of pain to address numbness, pain, and tingling in the feet and hands.
An advantage of this cream that makes it popular among geriatrics is its easy-to-apply with a compact, easy-to-pump bottle. The cream comes in a bottle that contains a full 100 ml of this cruelty-free, fragrance-free, paraben-free formulation. Moreover, the essential ingredients are all combines after sufficient purification according to the standards laid down in the U.S. Pharmacopeia and/or natural formulary standards.
Talking about its ingredients, it contains Aloe Vera that recovers dead, dry, cracked skin under the feet and smoothens the skin. It also contains Vitamin B-12 (Cobalamin) which is indispensable for maintaining a regular nerve function and trigger nerve recovery. Another advantage is that it also does not contain any capsaicin that might reduce pain but causes a burning sensation in the area which is extremely uncomfortable for most patients. 
Conclusion
After a thorough review of the top neuropathic creams available in the US, we have put together the best formulations with 100% natural ingredients to impart the least side effects. 100% natural formulation is very much important when your nerves have already been damaged as any minute amount of toxic chemical can further worsen our nerve condition. Thus, all our listed products are made from natural ingredients like aloe vera, essential oils, arnica, etc that are well-known for ages for their effects against pain, tingling, itching, etc. In our recommendation, DSC Advanced Neuropathic Cream should your top choice from all aspects - cost, effect, safety, and versatility. It is much affordable, safe because of 100% natural ingredients, and is also effective in reducing chronic pain caused by later stages of neuropathy.
Along with the DSC Advanced Neuropathy Cream for Aches & Pain, the Diabetic Sock Club also has a wide range of wellness products for people with diabetes, people with mobility issues, or basically anyone who simply needs it. We have the DSC Blood Sugar Ultra Support Supplement, which supports healthy blood sugar levels and promotes proper cardiovascular health. And also have DSC Sock Aid Slider Kit (Easy On, Easy Off), which includes a sock cradle and a long handle that allows you to put your socks on without bending, twisting, or turning.