Snacks that are okay for diabetics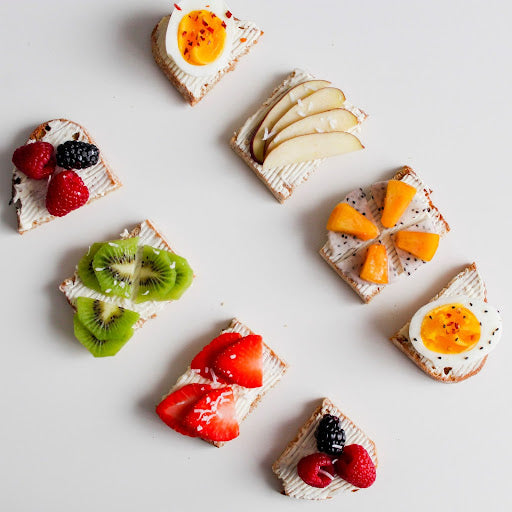 Everyone enjoys a tasty snack; after all, who doesn't? Snack foods sometimes seem to call out to you, whether before lunch, after dinner, or at any other time of the day, isn't that right? Fruit, cookies, ice cream, chips, candies, popcorn, soft drinks, crackers, milk, cake, seeds and nuts, tea, and yogurt are among the trendy snack options in the United States, according to market research.
Unfortunately, as a person with diabetes, even if these most popular snacks are delicious, they might worsen your condition. Numerous factors can affect your blood sugar levels, with food being possibly the most annoying, regardless of the kind of diabetes you may have. It can take a lot of trial and error to figure out what to eat to keep you full and control blood sugar levels, regardless of whether you take insulin with meals or follow a low-carb diet. 
But, the best snacks for people with diabetes take some guesswork out of indulging in a powerful combination of just the right nutrients and flavors to quell your cravings and hunger without causing too much blood sugar spike.
The most incredible diabetic snack, however, is indulging in a powerful mix of just the appropriate nutrients and flavors to help satisfy your cravings and hunger without significantly raising blood sugar levels.
Why do people snack?
There may be a variety of causes for your desire to eat a snack. You may be bored, stressed, or you're just craving particular foods. If you're physically active, you might need a snack before or after exercise. 
Another reason people may snack is that they are hungry. Yet hunger might also be a sign of elevated blood sugar. In uncontrolled diabetes, when blood glucose levels remain abnormally high (hyperglycemia), it prevents glucose from the blood from entering the cells due to either a lack of insulin or insulin resistance – preventing the body from converting the food you eat into energy—this lack of energy results in an increase in hunger. 
Ideally, you snack to fill the time before your next meal since you feel slightly hungry. The sense of fullness after eating is crucial for people with diabetes in controlling their weight and blood sugar. For instance, following a meal or snack, you ought to feel satisfied. To maintain your weight, it's important to feel full after eating. Satiety might help you avoid making poor eating decisions that cause a blood sugar increase.
For diabetic people, the secret to choosing nutritious snacks is selecting those high in fiber, protein, and healthy fats. A snack that will help you feel full should include foods that are high in fiber (at least three grams overall), low in calories (aim for no more than 200 calories), and contain some protein (at least five grams, but it could be more).
How do snacks affect diabetics' weight and blood sugar?
Effects on weight
Low-calorie snacks may help with weight management, which is known to encourage lower blood sugar levels and improved overall diabetes management.
Nevertheless, a few studies indicate that consuming protein- and fiber-rich snacks may aid weight loss. For instance, 17 people with diabetes reported in a 2011 study that eating snacks high in protein and slow-digesting carbohydrates caused them to lose an average of 2.2 pounds (1 kg) in just four weeks.
Effects on blood sugar
In maintaining stable blood sugar levels throughout the day, it is often believed that it's necessary to eat frequently; nevertheless, this isn't always the case.
In fact, based on a study in 2014, people with type 2 diabetes discovered that having only two substantial meals per day led to lower fasting blood sugar levels, higher insulin sensitivity, and more significant weight loss than eating six small meals per day. A 2015 study found that similar amounts of food ingested as meals or snacks did not affect blood sugar levels in other investigations.
Generally, the critical determinants of blood sugar levels are the kind of snack and the quantity eaten. In both patients with and without diabetes, lower-carb, higher-fiber snacks have been shown to favor blood sugar and insulin levels more than high-carb snacks.
What are some good snacks when you have diabetes?
Here is a list of snacks that are easy to make yet burst with taste and textural variety. Most importantly, they are still suitable for people with diabetes.
Apple with Peanut Butter
A small apple with the skin and a couple of tablespoons of peanut butter makes up a high fiber and protein snack. This classic combination gives you a rapid energy boost and a sweet and nutty treat any time of day. One small apple should be thinly sliced and covered with one spoonful of homemade peanut butter.
Handful of Almonds
Most combinations of seeds and nuts can be a great snack. Due to the naturally occurring balance of fiber, protein, and healthy fats, a handful of almonds may help maintain stable blood sugar levels. This shelf-stable snack has the perfect crunch and is available whenever and wherever you are. If you grow tired of the essential variety, you can experiment with new flavors, such as spicy almonds.
Popcorn sprinkled with a tablespoon of parmesan cheese.
Popcorn is a very well-liked and nutritious whole-grain snack food. It has been approved as a healthy snack for diabetics, partly because of its low-calorie density. Additionally, popcorn won't raise blood sugar levels like other high-carb snack meals do because it is a complex carbohydrate that contains fiber.
Low-fat varieties with high protein content, such as cottage cheese, ricotta cheese, parmesan, or mozzarella, can be mixed with other foods like popcorn or whole-grain crackers to help control blood sugar levels.
Greek yogurt with berries
Greek yogurt offers twice as much protein as regular yogurt, which helps you feel fuller for longer and may aid with weight control and blood sugar regulation. Additionally, yogurt offers a healthy dose of calcium and vitamin D, which are known to improve blood sugar regulation. Fresh berries can go with Greek yogurt and can naturally sweeten it.
Hard-boiled eggs and some cherry tomatoes
This is an excellent protein source and a carb-free snack if you find yourself hungry between meals. Eggs are an excellent food for almost everyone because they are no longer believed to increase cholesterol levels and are now linked to a lower risk of type 2 diabetes.
Add a few cherry tomatoes to boost vitamins and minerals without adding extra calories or carbs. Additionally, tomatoes are a good source of lycopene, a phytonutrient that fights disease.
If you're still uncertain about snacks, go to your registered dietitian or certified diabetes care and education specialist. They can help you choose the proper snacks for your dietary requirements.