Sigravis Compression Stockings Reviewed 2023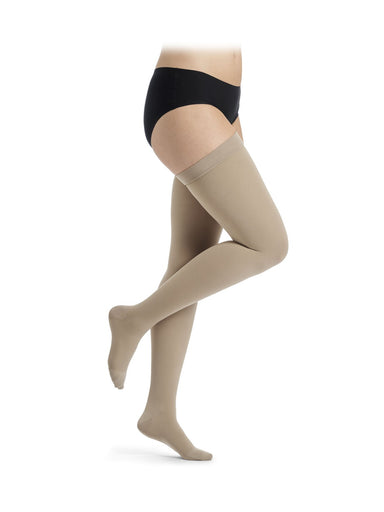 In 2023, Sigravi's Compression Stockings have generated significant buzz among individuals seeking effective solutions for foot health, especially those with diabetes. But does this popular product live up to its reputation? In this review, we'll delve into the features and benefits of Sigravi's Compression Stockings, exploring their potential impact on foot health and diabetes management.
Sigravi's Compression Stockings - A Comprehensive Overview
Sigravi's Compression Stockings are specially designed garments intended to provide graduated pressure to the legs, helping improve blood circulation. These stockings are meticulously crafted using high-quality materials to ensure comfort and support, making them suitable for individuals with diabetes and related foot conditions.
The Science Behind Compression Stockings
Compression stockings work by exerting gentle pressure on the legs, promoting blood flow from the feet towards the heart. This increased circulation can help reduce swelling, alleviate discomfort, and minimize the risk of complications like deep vein thrombosis (DVT) and venous ulcers. For individuals with diabetes, proper blood flow is crucial in preventing foot issues like neuropathy and diabetic ulcers.
Sigravi's Compression Stockings for Diabetic Foot Care
The unique features of Sigravi's Compression Stockings make them a valuable asset in diabetic foot care. These stockings offer graduated compression, meaning the pressure is strongest at the ankles and gradually decreases towards the calves. This design aids in reducing edema and enhancing blood flow, which are vital considerations for individuals with diabetes.
Benefits of Sigravi's Compression Stockings
Enhanced Blood Circulation: By facilitating improved blood circulation, Sigravi's Compression Stockings can contribute to better oxygen and nutrient delivery to the feet, promoting overall foot health.
Reduced Swelling and Inflammation: The gentle pressure applied by these stockings can help alleviate swelling and inflammation, offering relief to those experiencing discomfort due to foot-related issues.
Prevention of Complications: For individuals with diabetes, Sigravi's Compression Stockings may help reduce the risk of developing serious foot complications, such as diabetic neuropathy and foot ulcers.
How to Choose the Right Compression Stockings
Selecting the appropriate compression stockings is crucial to ensure optimal benefits. Factors to consider include the compression level, size, and material. A proper fit ensures comfort and effectiveness, making it essential to follow Sigravi's sizing guide and consult with healthcare professionals if needed.
Where to Purchase Sigravi's Compression Stockings
To ensure authenticity and access to the latest product version, it is recommended to purchase Sigravi's Compression Stockings directly from their official website. Buying from authorized retailers guarantees a genuine product and access to customer support if required.
Conclusion 
Sigravi's Compression Stockings have rightfully earned their reputation as a top choice for individuals seeking foot health solutions, particularly those managing diabetes. With their ability to improve blood circulation, reduce swelling, and potentially prevent foot complications, these stockings offer valuable support for foot health and overall well-being. For individuals seeking effective diabetic foot care solutions, Sigravi's Compression Stockings are undoubtedly worth considering.
As you prioritize your foot health and diabetes management, explore the benefits of Sigravi's Compression Stockings for yourself. With their scientifically-proven features and positive real-world reviews, these stockings could be the solution you've been looking for. Order your pair today from the official Sigravi website and take a step towards healthier feet.
Diabetic Sock Club offers top-quality compression stockings that prioritize comfort and foot health. Their ultra-soft and moisture-wicking stockings prevent blisters and are gentle on the skin. With extended calf-length coverage and superior-grade materials made in the USA, these compression socks provide unparalleled comfort and protection. Experience ultimate comfort, exceptional moisture-wicking properties, and unmatched support by choosing Diabetic Sock Club's compression stockings for your foot care needs.