Reimagining Your Life With Diabetic Socks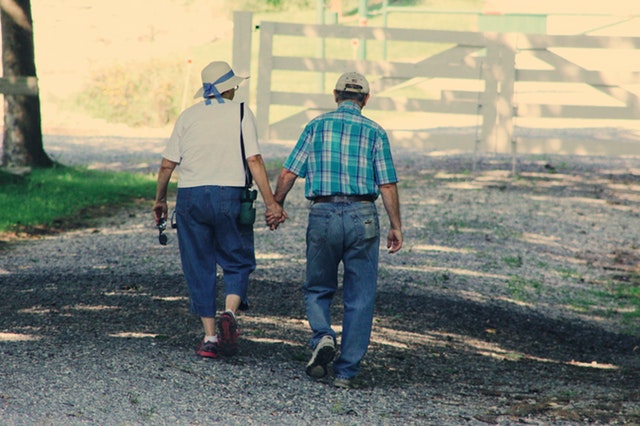 How are thousands of diabetics reimagining their lives with America's fastest-growing diabetic sock brand?
Cathleen Smith is a 55-year-old elementary school teacher, gardener, and grandmother with one wish: to be able to be on her feet all day without experiencing debilitating pain in her feet.
After searching for answers for months and coming up empty, Cathleen threw up her hands.
"I don't need another know-it-all telling me I should've taken better care of my diabetes from the very beginning. I can't go back and change the past. I need a solution for my foot pain today."
Cathleen tried everything…
Physical therapy? Too expensive and the results didn't even last until the next session.

Over the counter pain medicine? Didn't even work long enough for Cathleen to get her first cup of coffee.

Soaking her feet and doing "self-care"? It didn't even help for a second.
Cathleen had accepted that she would just have to live with the foot pain. Every day, she did her best to smile as she took measured steps or sat out during playtime with her grandkids. 
When Cathleen's patience with her pain had just about worn thin, she found a solution: diabetic cotton socks.
"When I bought my first pair, I thought to myself 'oh, what good can a pair of socks do for me?' and now it's hard for my students to keep up with me. My feet haven't felt this good in years, and honestly, it's life-changing. It really is. 
When you can't keep up with those you love because your feet are in so much darn pain, it's a real problem in your life. With these diabetic socks from the Diabetic Sock Club, I don't have to worry about that anymore. I just put my socks on and go."
Cathleen is just one of the thousands of diabetics who've discovered how game-changing the right pair of socks can be. The benefits of a high-quality sock designed to tackle your diabetic foot problems can help you finally put your foot pain in its place.
Don't just take Cathleen's word for it,
try them for yourself
to experience…
Long-lasting relief from your foot pain caused by the side effects and symptoms of diabetes.

Protection from the outside world to keep your feet from being further damaged.

A lightweight fit that feels more like wearing your favorite pair of sleep socks than a pair of medical-grade socks.

The soft cotton used to craft our Made in America socks is carefully sourced to provide you with the best comfort and protection.
Interested? Need a bit more convincing? So did father of four and full-time barber Joesph Rivers - he'd been through his fair share of other "miracle socks" before finding ours. 
So what did Joesph have to say when he tried our carefully designed best-seller socks?
"Okay, so first, let me say WOW. I'm on my feet all day running back and forth between the chair and the shampoo bowl, and I don't even feel the tiles beneath my feet anymore. It's like I'm walking on a beach sipping martinis… well, at least walking on a beach! 
My workday goes so much more smoothly now that I don't have to sit down between clients… my kids appreciate that I can walk the dogs with them when I get home now, too. Seriously, don't wait and don't waste your time with any other brand. These socks are the real McCoy."
Needless to say, we're ecstatic that Joesph found such relief from our socks! We know that you can too, dear reader. That's why we're pulling out all the stops to make sure diabetics across the country can access our affordable and high-quality socks.
Want to join thousands of diabetics walking around pain-free? 
Click here to find the pair of socks you've been looking for.