November is Diabetes Awareness Month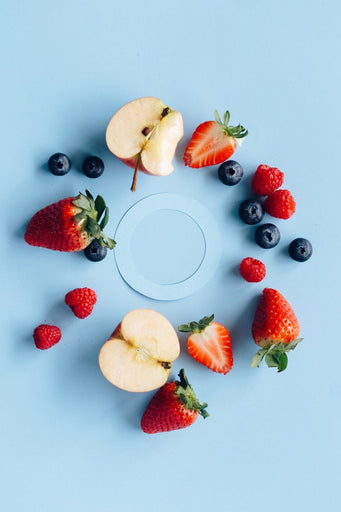 November is a significant month for the global diabetes community as it marks Diabetes Awareness Month. This month-long observance aims to raise awareness about diabetes, its impact on individuals and communities, and the importance of prevention and management. With the prevalence of diabetes on the rise worldwide, Diabetes Awareness Month plays a vital role in educating the public, supporting those living with diabetes, and advocating for improved healthcare policies and research initiatives.
Understanding Diabetes
To comprehend the significance of Diabetes Awareness Month, it is essential to understand the nature of diabetes itself. Diabetes is a chronic condition characterized by high blood sugar levels resulting from either insufficient insulin production (Type 1 diabetes), impaired insulin utilization (Type 2 diabetes), or gestational diabetes that occurs during pregnancy. Diabetes affects millions of people worldwide and can lead to severe complications if not managed properly. Understanding the types, risk factors, and lifestyle choices associated with diabetes is crucial in spreading awareness and promoting preventive measures.
The Significance of Diabetes Awareness Month
Diabetes Awareness Month holds great importance in the fight against diabetes. It provides an opportunity to shed light on the growing prevalence of diabetes and its impact on individuals, families, and society as a whole. The month-long campaign serves several purposes, including raising public awareness, improving diabetes education, supporting individuals with diabetes, and advocating for better healthcare policies. Through collaborative efforts among organizations, communities, and healthcare professionals, Diabetes Awareness Month strives to create lasting change in diabetes prevention, management, and research.
Spreading Awareness and Education
One of the critical objectives of Diabetes Awareness Month is to spread knowledge and understanding about diabetes. Awareness campaigns leverage various platforms, with social media playing a significant role. Hashtags and dedicated social media campaigns help amplify the message, reach a broader audience, and encourage engagement. In addition to digital platforms, community events, fundraisers, public lectures, and educational sessions are organized to provide accurate information about diabetes, its risk factors, and available resources. The distribution of informational materials and resources further contributes to raising awareness and promoting diabetes education.
Promoting Early Detection and Prevention
Early detection of diabetes is crucial for effective management and prevention of complications. Diabetes Awareness Month emphasizes the importance of regular check-ups, screenings, and awareness of risk factors. By encouraging individuals to prioritize their health and seek medical advice, the campaign aims to promote early diagnosis and intervention. Strategies for prevention include advocating for healthy lifestyle choices such as a balanced diet, regular physical activity, and weight management. Diabetes Awareness Month provides a platform to emphasize the significance of preventive measures and empower individuals to take control of their health.
Supporting Individuals with Diabetes
Living with diabetes can be challenging, both physically and emotionally. Diabetes Awareness Month serves as a reminder to support individuals with diabetes and provide them with the necessary resources and services. Healthcare professionals, educators, and advocates play a crucial role in educating, empowering, and assisting individuals in managing their diabetes effectively. Diabetes management programs, clinics, support groups, and online communities offer valuable support networks. Access to affordable medications and supplies is also a pressing issue addressed during Diabetes Awareness Month.
Raising Funds for Diabetes Research
To combat the global diabetes epidemic effectively, continued research and advancements in treatment and prevention are essential. Diabetes Awareness Month encourages fundraising efforts to support diabetes research initiatives. Donations to reputable organizations, participation in fundraising events, and advocacy for increased research funding contribute to driving innovation and finding better solutions for diabetes management, and ultimately finding a cure. Diabetes Awareness Month underscores the importance of collaboration between researchers, healthcare professionals, and the public in the pursuit of a diabetes-free future.
Conclusion
Diabetes Awareness Month provides a valuable opportunity to educate, support, and advocate for individuals with diabetes. By spreading awareness about diabetes, promoting early detection and prevention, supporting those living with the condition, and funding research initiatives, this month-long observance plays a pivotal role in combating the diabetes epidemic. Each November, individuals, communities, and organizations come together to raise their voices, spread knowledge, and work toward a future where diabetes is better understood, effectively managed, and, one day, eradicated. Join the movement, get involved, and help make a difference in the fight against diabetes.
As we engage in various traditions and celebrations during the month of November, it is essential to remember that this month is also dedicated to Diabetes Awareness and its significance for everyone impacted by the condition. It is an opportunity to educate ourselves and others about diabetes, its management, and the importance of prevention.
If you want to expand your knowledge of diabetes, I encourage you to explore Diabetic Sock Club. Their platform offers a wealth of resources, including informative articles on diabetes news, updates, diabetes foot health, product reviews, and more. By accessing these valuable resources, you can stay informed and empowered in your journey toward better diabetes management and foot care. Remember, knowledge is a powerful tool in the fight against diabetes.
Take the initiative this Diabetes Awareness Month and make a difference. Spread awareness among your friends, family, and community. Share educational resources, participate in local events, and support organizations working tirelessly to improve the lives of individuals with diabetes. Together, we can create a more informed and supportive environment for those affected by diabetes. Let's join hands and raise our voices for Diabetes Awareness Month