Is Licorice Root Extract Good For Diabetes?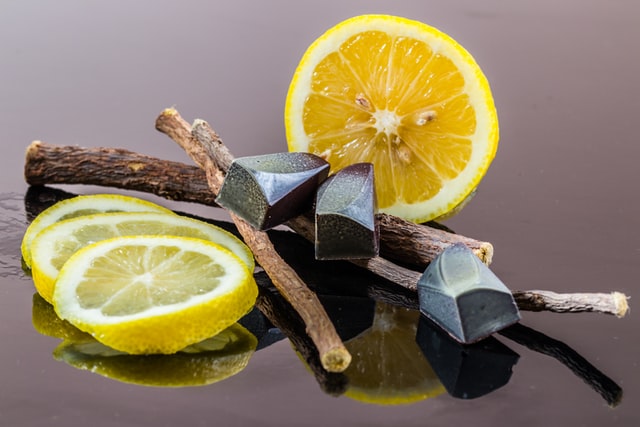 Licorice root extract is one of the world's oldest forms of herbal treatments and comes with many health benefits, promoting a healthier lifestyle. This extract derives from the root of the licorice plant and is very commonly used in specific parts of the world like Southern Europe and native to western Asia.
While Licorice is the basic ingredient used in candy, it is also believed to have an anti-diabetic effect. Millions of people struggle with diabetes yearly, and for some, it keeps getting worse. Licorice extract could be one of the best ways to control diabetes. However, there is still more research needed on licorice extracts in relation to diabetes. If you want to learn more about licorice extract and how it may help with diabetes, then read further below. 
What is Licorice Root Extract?
Licorice is an herb through which you attain licorice extract. This herb is mainly grown and found in different western parts of Europe and Asia. The root of Licorice is said to be very effective and has a lot of properties. 
The root contains glycyrrhizin, which is also referred to as glycyrrhizin acid. If you end up eating this in high amounts, then you could experience plenty of adverse effects. Licorice roots extract is said to have many benefits, from controlling eczema and swelling to helping with mouth sores. 
This herb is also used as a flavorful element in beverages, flavored foods, and tobacco. The main question is if Licorice root extract is good for diabetes. Well, recently, scientists discovered that the licorice root derived from the Papilionaceae or leguminous family might have a beneficial effect on people suffering from type 2 diabetes. This is very effective for people who deal with intense obesity, as it helps the body become resistant to insulin.
While the best type of treatment for type 2 diabetes is to apply prevention methods before it even starts, if you're already too late, there is a slight chance that licorice root extract could help control diabetes. 
Licorice Root Extract and Diabetes
As mentioned earlier, licorice root extract can have a direct beneficial effect on diabetes, helping patients control blood pressure levels and other effects that come with diabetes. On the whole, Licorice is seen as an herbal remedy for colds and coughs because of its anti-inflammatory compounds. This herb is also known to regulate your respiratory tract and kill different infections present there. 
The American Diabetes Association believes licorice root extract to have anti-diabetic properties, as this herb contains amorfrutins, and these contain many anti-inflammatory properties that help control all your diabetes-related issues. According to research, scientists also found that amorfrutins prevent the development and growth of a fatty liver, which is a massive side-effect of diabetes. 
Scientists also discovered that the amorfrutins molecules combine with PPAR, which is a nuclear receptor. This plays an important role in glucose and fat metabolism, as various genes combine to reduce the concentration of fatty acids and glucose in the blood. 
With reduced glucose levels, a prevention method is created in the development of insulin resistance. This was especially discovered in mice, and scientists noticed that it blocked the main causes behind type 2 diabetes. 
To activate the PPAR receptors, you will have to intake certain drugs. However, these are very selective and come with a lot of side effects, such as cardiovascular issues and excessive weight gain.
Other Benefits of Licorice Root Extract 
As you can see, Licorice root extract has a strong connection with diabetes when it comes to preventing it. This excellent herb comes with many more benefits suitable for different health treatments. Mentioned below are the other benefits that come with licorice root extract:
May Relieve Indigestion and Acid Reflux
Acid reflux and indigestion are some of the most uncomfortable and painful conditions you can go through. But thankfully, Licorice root extract helps relieve the symptoms caused by both these conditions. According to a 30-day study, 50 adults suffering from indigestion were taking 75-mg licorice capsules every day twice. This resulted in a massive improvement in the symptoms that come with indigestion and acid reflux. 
There are several other studies conducted on how licorice root extract can help with the symptoms of indigestion and acid reflux. However, there is still more research required as most of these studies have been conducted on animals or through the use of licorice root extract supplements. 
May Help Improve Skin Conditions 
Licorice root extract also contains over 300 compounds that consist of anti-inflammatory and antiviral effects. Studies show how licorice root extract can help treat various skin conditions such as eczema and stubborn acne. Many licorice gels have proved to be effective when it comes to treating acne. However, more research is needed to prove its effectiveness. 
May Use as an Effective Treatment for Ulcers
Ulcers are a very common condition that develops in the small intestine, lower esophagus, or usually in the stomach. According to many studies, licorice root extract and the glycyrrhizin present in it may be an effective treatment for peptic ulcers. A 2-week study using 120 adults showcases that the consumption of licorice extract for a standard treatment also helped reduce H. pylori. 
May Ease Up Issues in the Respiratory System
Licorice root extract may also help relieve issues in the upper respiratory system due to its anti-inflammatory and antimicrobial effects. There are very limited studies conducted to prove the effectiveness of licorice root extract in the lower respiratory system, which is why further research is still needed. 
May Help Fight Cancer 
Licorice root extract may have some protective effects against particular types of cancer due to the number of antioxidants and anti-inflammatory compounds present in this plant. 
More Benefits 
It may help increase weight loss

It helps reduce the symptoms linked with menopause and may be very effective in treating constant hot flashes; however, more research is needed to prove this.

It could be a good treatment for hepatitis B as, according to a test tube 

study

, it showcased that adding glycyrrhizin to a hepatitis C treatment could strongly help reduce the spread of the virus. However, more research is needed to take place on humans to prove the effectiveness as stated.
Harmful Side-Effects of Licorice Root Extract 
Licorice root extract may come with many benefits, especially in treating diabetes. However, the Food and Drug Administration (FDA) has still not recognized licorice root extract as safe to use in food. Experts also recognize the short-term use of licorice root teas and supplements. 
However, you have to be aware of how much you consume as that could put your health at a lot of risks, causing many side effects. Mentioned below are the few side effects that may come with licorice root extract:
May Negatively Affect Pregnant Women 
High consumption of Licorice and glycyrrhizin during your pregnancy can negatively affect the baby's brain development process. According to a study, children that came from mothers who had a high consumption of licorice root extract during their pregnancy were prone to having brain impairments in the future. This is one of the reasons why pregnant women are always advised not to take any licorice supplement and completely limit the consumption of this herb through both foods and beverages. 
May Cause an Overdose
Frequently consuming licorice root extract, and especially in high doses, can lead to a high glycyrrhizin accumulation in your body. According to research, high levels of glycyrrhizin can cause a major increase in the stress hormone cortisol, causing imbalances in your electrolyte and fluid levels. These could trigger major symptoms such as high blood pressure, weakness, low potassium levels, high heart rhythms.
Can Have a Harmful Interaction with Other Medications 
If you're already taking a prescribed medication for a certain health condition, then you may be putting yourself at risk by also taking licorice root extract. This could lead to many harmful side effects. 
Medications that usually have a bad interaction with licorice root extract are blood thinners, estrogen contraceptives, blood pressure medications, cholesterol medicines, and NSAIDs. If you are taking any of the drugs mentioned above, you must always consult your doctor before you plan to consume licorice root extract. 
The Bottom-Line
As you can see, licorice root extract can have very effective reactions when it comes to controlling diabetes, especially it being a natural herb. However, it is always better to stay safe than sorry. As far as proving its effectiveness with diabetes goes, experts still need to conduct numerous tests. 
Other than that. You can still use licorice root extract in teas and other ways. However, it would be best if you keep track of the amount you consume to steer clear of trouble. Head over to diabetic sock club for more tips on how to deal with diabetes.