Is corn suitable for people with diabetes?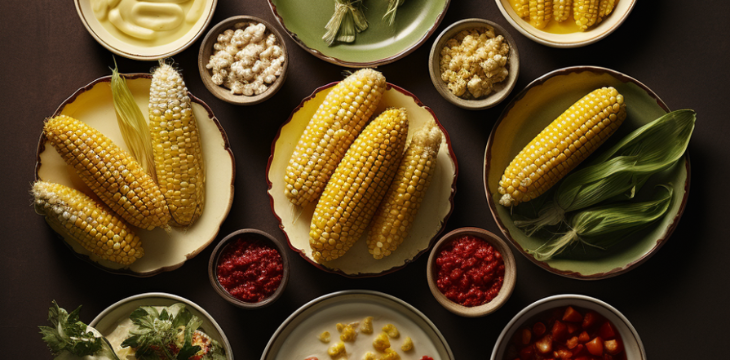 Corn is a beloved staple food enjoyed by people all around the world. It's flavorful and offers a wealth of nutrients, including fiber, vitamins, minerals, and antioxidants. However, because of its starchy nature, individuals with diabetes often wonder whether it's a safe addition to their diet. In this comprehensive exploration of corn and its relationship with diabetes, we will delve into the nuances of this grain, its nutritional content, and how it can be a part of a balanced diet for diabetics.
Can Diabetics Eat Corn?
The fundamental question that lingers in the minds of many individuals with diabetes is whether or not they can safely incorporate corn into their diet. The answer, in essence, is yes; people with diabetes can enjoy corn, but it comes with a few caveats.
Understanding the Glycemic Index
The Glycemic Index (GI) is crucial when considering how different foods affect blood sugar levels. Corn has a GI of 52, which is relatively low. A low GI implies that corn is unlikely to cause a rapid spike in blood sugar levels after consumption, making it an attractive option for those looking to manage their diabetes.
However, it's essential to acknowledge that the GI of corn can vary based on its preparation and accompanying ingredients. For example, corn fried or boiled in sugary water will have a higher GI than corn that is grilled or steamed. Therefore, when including corn in your diabetic diet, consider its preparation method and the context in which it's consumed.
How Does Corn Affect Blood Sugar Levels?
To understand the impact of corn on blood sugar levels, we need to delve into how the body processes this popular grain. When you eat corn, your body breaks it down into glucose, a type of sugar that serves as the primary energy source for your body's cells.
However, maintaining the right balance of glucose in the bloodstream is crucial. Excessive glucose in the blood can lead to vascular and nerve damage, which, in turn, increases the risk of severe health complications like heart disease, stroke, and kidney disease.
People with diabetes, by the nature of their condition, have difficulty regulating the amount of glucose in their blood. This is because their bodies either do not produce enough insulin, a hormone that helps the body's cells absorb glucose from the blood or do not use insulin properly.
The Health Benefits of Corn for Diabetics
Despite the complexities of managing glucose levels, corn offers some compelling health benefits for individuals with diabetes.
Fiber's Role: Corn is a commendable source of dietary fiber. This fiber content is a standout feature that aids in slowing down the absorption of sugar into the bloodstream. The slower release of sugar can lead to improved blood sugar control, making it an ally in managing diabetes.

Antioxidant Arsenal: Corn is also rich in antioxidants. These compounds are pivotal in protecting the body from the damage caused by free radicals. Free radicals are unstable molecules that can harm cells and contribute to the development of chronic diseases such as heart disease, cancer, and diabetes.
These attributes make corn an attractive choice for people with diabetes who aim to manage their blood sugar levels and provide their bodies with valuable nutrients and protection against cellular damage.
Safely Incorporating Corn into a Diabetic Diet
Now that we've established that corn can benefit a diabetic diet, we must understand how to incorporate it safely and efficiently.
Choose the Right Type: The type of corn you select matters. Opt for fresh, frozen, or canned corn without added sugar or salt. This ensures that you're getting the purest corn without hidden additives that could affect your blood sugar levels.

Portion Awareness: Portion control is a crucial aspect of diabetes management. One ear of corn contains roughly 15 grams of carbohydrates. This fact should be integrated into your daily carbohydrate intake calculations. By keeping a close eye on portions, you can enjoy the benefits of corn without overloading with carbohydrates.

Pair Thoughtfully: Consuming corn in isolation is not recommended for people with diabetes, as it can lead to sudden spikes in blood sugar levels. To mitigate this, combine corn with foods low in carbohydrates and fiber, such as vegetables or lean proteins. This balanced approach will help stabilize your blood sugar levels and provide a satisfying meal.
Creative Ways to Include Corn in Your Diabetic Diet
Incorporating corn into your diet can be an enjoyable and nutritious experience. Here are some creative ideas to get you started:
Add Corn to Salads or Soups: Corn kernels can be a delightful addition to salads, providing sweetness and crunch. In soups, they contribute to a hearty and wholesome texture.

Grilled or Steamed Corn: Grilling or steaming corn is an excellent way to preserve its natural flavor and nutritional content. It can be served as a delectable side dish to complement various main courses.

Create a Zesty Corn Salsa: Make a corn salsa by mixing corn kernels with tomatoes, onions, cilantro, and a hint of lime. This vibrant salsa can be used as a topping for tacos, burritos, grilled fish, or even a dip for whole-grain tortilla chips.

Enhance Veggie Burgers or Stir-Fries: Adding corn to veggie burgers or stir-fries contributes a sweet note and adds texture and visual appeal to your dishes.

Use Cornmeal as a Healthy Alternative: Cornmeal can be a more nutritious substitute for white flour in various recipes. You can incorporate it into muffins, pancakes, or waffles, providing a unique and slightly sweet flavor.
Conclusion
In summary, corn can undoubtedly be a valuable part of a diabetic diet when consumed in moderation and with careful consideration. By selecting the correct type of corn, controlling portion sizes, and thoughtfully pairing it with complementary foods, people with diabetes can harness its nutritional benefits while maintaining stable blood sugar levels.
Additional Tips for Managing Diabetes
Managing diabetes is a multifaceted endeavor. Beyond making mindful dietary choices, consider the following tips:
Embrace a Balanced Diet: Ensure your diet includes plenty of fruits, vegetables, and whole grains.

A well-rounded diet

can provide essential nutrients and maintain overall health.

Regular Exercise: Incorporating regular physical activity into your routine is fundamental for blood sugar control. Strive for at least 30 minutes of exercise on most days of the week.

Medication Adherence: If your healthcare provider has prescribed medications to manage your diabetes, taking them as directed is crucial. Consistency is critical to achieving optimal results.

Regular Blood Sugar Monitoring: Monitor your blood sugar levels regularly. By closely monitoring your levels, you can make informed decisions about your diet, medication, and overall management of your condition.

If you have any questions or concerns about including corn in your

diabetes

management plan, don't hesitate to contact your healthcare provider or a registered dietitian. Their expertise can provide personalized guidance that considers your unique needs and circumstances. 
Your journey towards better health and blood sugar control is individual, and these professionals can help tailor your diet to suit your specific requirements.
By understanding the nuances of corn and diabetes, you can make informed choices that contribute.