How Long Does It Take For Compression Socks to Reduce Swelling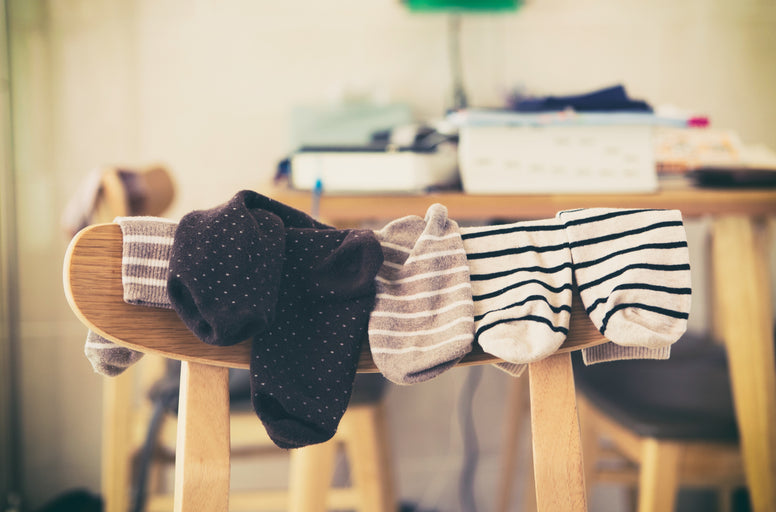 Compression socks can help a great deal in reducing swelling. However, it may take days or weeks to reduce swelling, depending on the affected area and your medical condition. People wear these socks to help improve the flow of blood in their feet, ankles, and legs. Primarily, these socks will reduce swelling and prevent an excessive accumulation of fluids, causing numbness, irritation, inflammation, and soreness. All this, and in addition, they will help keep your feet dry and fresh. 
Compression socks will give a constant-soft-grip around the feet, ankle, and other areas depending on the sock's length, whether reaching until your thighs or knee.
Moreover, compression socks give relief from pain due to many venous conditions and also help in recovery from knee surgery besides subsiding the swelling.
Patients with mild to acute medical conditions can benefit from compression socks. They will see an improvement in their blood flow and get relief from pain because of varicose veins, edema, swelling, cramping, etc.
Diabetics, patients with other medical conditions, athletes, medical health workers, pilots, and other people who have long working hours can wear compression socks to reduce swelling. All these and those working in other professions that require people to sit or stand for a long time have adequately found compression socks as their best partners at work.
There's always a concern: How long does it take for compression socks to reduce swelling? 
The answer may not be simple, as it involves many other aspects. Like, the compression level of the socks, the condition you are wearing these socks for, etc.
In addition, there are types of compression socks for different conditions and swelling. Their length and fabric play a vital role in reducing swelling in time. You should know how these socks work for different conditions.
Compression Socks and Their Types
There are three types of compression socks.
Graduated Compression Socks
These socks have a strong compression around the ankle area, whereas the remaining part of socks below and up the ankle will have a soft and subtle grip.
Compression socks with graduated compressions will prevent edema and reduce swelling in lower legs by offsetting the fluid pooling. The same socks with knee or waist-high length will not only reduce blood accumulation but will also help prevent orthostatic hypotension. 
Anti-Embolism
These socks will help you for reducing deep vein thrombosis. Like the first type, these compression socks also have varying compression levels. Mostly, people with mobility issues use anti-embolism socks. Consult a doctor to get the correct type of compression socks for the best results.
Non-Medical Support
You don't need medical advice to use these socks. They primarily come with a gentle elastic support for relieving aching legs, having an even and uniform pressure in its length.
Compression Levels
Socks compression level is measured in millimeters of mercury or mmHg. It's simple as it comes; the higher the compression, the stronger its grip. So choose the socks with the right amount of pressure you need to overcome swelling or other conditions.
15-20 mmHg – Low-pressure compression socks: very good for initial stages of edema and aching legs or feet
20-30 mmHg – Medical Grade, Class 1 socks: These may treat varicose veins and sports injuries, sprains, and swelling. It's recommended for elderly people and pregnant women.
30-40 mmHg - Medical Grade, Class 2 compression socks: These are good for moderate to severe edema, deep vein thrombosis, and lymphedema conditions. This is strictly a doctor's prescriptive buy.
40-50 mmHg - Medical Grade, Class 3 compression socks: This is, until now, the strongest compression level. In any case, you must not use them without consulting medical professionals. These socks deal with acute stages of venous stasis, lymphedema, or serious wounds.
So, you should ensure to get the socks with the most appropriate compression level that's ideal for your condition. Any self-prescriptive buy can do more harm than any good when it comes to opting for the right compression socks. The right choice of socks will give you the best, quick time recovery for various levels of swelling.
Styles of Compression Socks – Suiting your Requirements 
In order to get the best results, you should follow your doctor's advice about the kind and style of socks suiting your condition to have a timely cure.
Like other regular socks, these compression socks also come in different sizes, shapes, and fabrics for different conditions. You should remember over-length or short-size socks will not serve the purpose.
Ankle Socks–these are barely there on nearly no-show compression socks, good for people having mild feet ache, swelling, and no other leg conditions.
Knee-High Socks–this length is suitable for common and frequently occurring leg problems like fatigue. It can also help with mild discomfort and is popular among athletes.
Leg Sleeves– they are like knee-high socks, but they don't cover the foot beyond the heel where they end up. Athletes and people living in hot climates use leg sleeves.
Thigh-High Socks– these compression socks go up to knee height, covering your upper thighs. These socks are reasonably good if one has acute varicose veins and edema problems above the knee.
Pantyhose compression socks – They cover your foot, calf, ankle, knee, thigh, and hip area. Doctors mostly prescribe these socks for people with severe and extreme vein diseases or for bed-ridden people. Moreover, some doctors suggest these for pregnant women as well to deal with the swelling in the legs, upper thighs, and feet.
Their styles are more descriptive. If you are wearing knee-high socks for Edema, it will increase the discomfort without doing any good. So stay within the length parameters as advised by the doctor to have a timely healing or more comfort as long as you are using compression socks.
Swelling and Compression Socks 
Swelling is caused by dysfunctional blood or lymphatic vessels, as they leak and allow the fluid accumulation in the surrounding area tissues under the skin; inflammation and bloating leads to swelling.
Moreover, the excess body weight decreases or slows blood circulation, resulting in fluid build-up in the feet, ankles, and legs. People who sit or stand for long can have swelling where muscles are inactive and are unable to pump the blood or fluids back to the heart. 
Last but not least, the accumulation of water and blood can also cause swelling in the legs and feet. By opting to wear compression socks, you can prevent blood pooling in the first place. 
Compression socks reduce the swelling by gently squeezing the veins, thus reducing the fluid accumulation in the legs. Their warmth and relentless but soft grip keep the blood circulation healthy and easy, minimizing the clotting as well. 
You can avoid thrombosis by using compression socks where the blood clot completely or partially blocks blood vessels. The socks will not let the blood clotting happen.
You should take into consideration that blood clotting can happen in the post-surgery recovery period, due to an injury, during pregnancy, or due to long bed rests. Patients with edema should put on compression socks in the early morning to have normal blood flow throughout the day.
Therefore, it may take several days of regular use to get a noticeable swelling reduction. Depending on your medical condition and for best results, you should wear your compression socks first thing in the morning, as it's the time when your limbs are least swollen. 
In most cases, compression socks will work to give the best result in one to six weeks' time.
Wearing Compression Socks
In order to get the best out of compression socks, you should ensure to get the right-fit compression socks and wear them accurately.
Once you pull up comp socks, you may start feeling comfortable; it usually happens if your legs are tired. These socks will enable the blood to move freely from the feet back to the heart. This immediate impact rids you of aching, and the heaviness that usually comes from swelling gets reduced.
So, it's important you should wear the suggested socks and wear them as advised. 
For how long to wear the Socks?
How long you should wear compression socks depends on the swelling and nature of your work.
If you have long working hours, you should keep wearing the socks during work duration and remove them before going to bed. In case of a post-surgery, strictly follow the time duration and when to use as advised by the doctor.
Conclusion
Therefore, it is important to know about the type of socks, fabric, their pressure they can cater to, and your condition to get the best compression socks for reducing swelling and other conditions in time.
You should ensure to use the compression socks as prescribed, wearing them all day until it's time to sleep. If you forget to put them, your legs or feet may swell, making it difficult to get them on during the rest of the day. This will lead to a slow and complicated recovery.