Empowering Diabetes Management with the Glucose to A1C Converter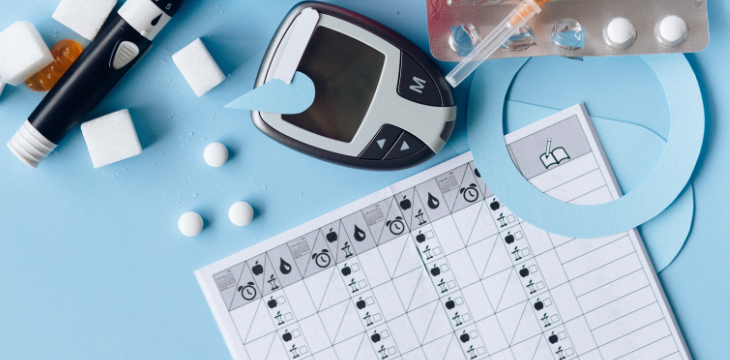 Introduction
Diabetes management is an ongoing journey that requires vigilance over blood glucose levels. One critical aspect of this journey is the A1C test, which offers a comprehensive view of blood sugar control over several months. The Glucose to A1C converter is a remarkable tool that simplifies this process, helping individuals comprehend the relationship between their daily glucose measurements and A1C levels. In this comprehensive article, we will explore the significance of A1C, the importance of the Glucose to A1C converter, and where you can access this invaluable tool. Additionally, we'll discuss how this converter is particularly beneficial for individuals with prediabetes, serving as a tool for early intervention and prevention.
Understanding A1C
Hemoglobin A1C, commonly known as A1C, is a fundamental blood test in diabetes management. It acts as a time capsule, providing insights into an individual's average blood glucose level over the previous two to three months. While daily glucose monitoring is essential, the A1C test offers a more comprehensive view of overall glycemic control. The American Diabetes Association (ADA) recommends an A1C level of less than 7% for individuals with diabetes to reduce the risk of complications. However, the ideal target can vary based on individual factors such as age, health status, and personal goals.
The Role of the Glucose to A1C Converter
The Glucose to A1C converter is a user-friendly online tool that streamlines the process of estimating A1C based on regular blood glucose measurements. This tool empowers individuals to gain profound insights into their overall blood sugar control and make informed decisions about their treatment plans and lifestyle adjustments.
Here's how the Glucose to A1C converter operates:
Data Input: Users must input their regular glucose measurements, specifying the corresponding dates for each reading. Ensuring accurate and consistent data is crucial.
A1C Estimation: Once the glucose readings are entered, the converter employs a sophisticated mathematical algorithm to estimate the A1C level. While this estimation does not replace a clinical A1C test, it offers a valuable approximation.
Interpretation: The converter generates a result, estimating the A1C level based on the glucose data. This estimate can be instrumental in tracking trends and adjusting to diabetes management strategies.
Benefits of the Glucose to A1C Converter
Real-time Monitoring: The Glucose to A1C converter offers a near-real-time assessment of how daily glucose readings influence the estimated A1C level. This feature allows individuals to recognize changes and trends, enabling them to comprehend the impact of everyday choices on their

long-term blood sugar control

.

Personalized Goals: Setting personalized A1C goals is crucial in diabetes management, as what may be an achievable A1C target for one individual could differ for another. The converter facilitates establishing and adjusting A1C goals, enabling users to stay motivated and work towards better control.

Educational Tool: The converter serves as an educational tool, visually demonstrating the connection between glucose readings and A1C levels. Understanding this connection encourages users to be more vigilant in managing their diabetes and to take ownership of their health.

Early Detection: Consistent utilization of the Glucose to A1C converter empowers individuals to detect potential issues or trends before they escalate. For instance, a rise in the estimated A1C may act as an early warning sign, prompting a discussion with a healthcare provider to identify and address underlying issues, potentially preventing complications.

Motivation and Accountability: Witnessing an improvement in the estimated A1C level can serve as powerful motivation. It's a reminder that your efforts in managing diabetes make a difference, encouraging adherence to a healthy lifestyle and treatment plan.

Fine-tuning Management: The data generated by the converter can also be a valuable resource for healthcare providers during patient consultations. This information can assist in fine-tuning treatment plans and providing more individualized care.

Cost Savings: Clinical A1C tests in a healthcare setting can be costly. While these tests are essential, the Glucose to A1C converter can reduce the frequency of clinical tests, resulting in both time and cost savings.

Global Accessibility: The Glucose to A1C converter is readily accessible online, making it available worldwide. This is particularly advantageous for individuals in remote or underserved areas, as it enables active diabetes management without frequent healthcare facility visits.

Research and Data Analysis: Aggregated and anonymized data from these converters can provide researchers and healthcare organizations valuable insights. This data can contribute to epidemiological studies and assist in identifying areas where more education and support are needed.
The Importance of the Glucose to A1C Converter for People with Prediabetes
The Glucose to A1C converter is not limited to individuals with diagnosed diabetes. It is also an invaluable tool for individuals with prediabetes, characterized by elevated blood sugar levels that have not yet reached the diabetic range. By tracking their blood glucose levels and estimated A1C over time, individuals with prediabetes can identify early signs of rising blood sugar levels. This early detection empowers them to take preventive measures, potentially delaying or even preventing the onset of type 2 diabetes.
Where to Find the Glucose to A1C Converter
Accessing the Glucose to A1C converter is a straightforward process. Many websites and platforms offer this valuable tool, ensuring it is widely available to those in need. The Glucose to A1C converter is found on reputable websites related to diabetes management, healthcare, and diabetes support organizations. It is also available on many mobile apps designed to assist individuals in tracking their diabetes management. Here are some suggested places where you can find the Glucose to A1C converter:
Diabetes Support Websites: Numerous websites are dedicated to diabetes management and provide access to the Glucose to A1C converter. These platforms offer a wealth of resources and tools for individuals with diabetes.

Mobile Apps: Many diabetes management apps available for smartphones include the Glucose to A1C converter as one of their features. These apps often provide a user-friendly interface for inputting data and generating A1C estimates.

Healthcare Provider Websites: Some healthcare providers offer the Glucose to A1C converter on their websites, making it readily accessible to their patients. It's convenient for patients to engage with their healthcare provider's resources.

Diabetes Organizations: Established diabetes organizations, such as the American Diabetes Association (ADA) or the Juvenile Diabetes Research Foundation (JDRF), often provide access to diabetes management tools like the Glucose to A1C converter on their websites.

Pharmaceutical Company Websites: Some pharmaceutical companies involved in diabetes care may offer the Glucose to A1C converter on their websites as part of their commitment to diabetes management.
Examples:
In Conclusion
In conclusion, the Glucose to A1C converter is a remarkable tool that simplifies the complex task of diabetes management. By providing rapid and accessible estimates of A1C levels based on regular glucose readings, this tool empowers individuals to take control of their health. It is important to note that while these estimates are valuable for self-monitoring and motivation, they should complement, not replace, regular clinical A1C tests conducted by healthcare professionals. The Glucose to A1C converter is a complementary resource, empowering individuals to make informed decisions, stay motivated, and work towards better glycemic control and overall health in their diabetes journey.