Easy Diabetic Breakfast Ideas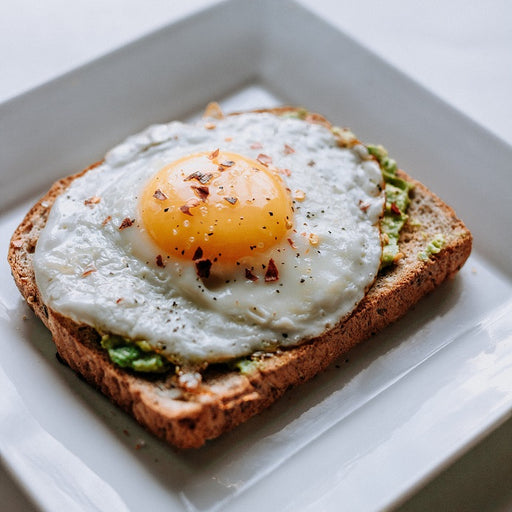 Breakfast is often touted as the most important meal of the day, and this is especially true for people with diabetes. A healthy breakfast can help stabilize blood sugar levels and set the tone for the rest of the day. However, finding easy and diabetic-friendly breakfast options can be a challenge. In this article, we will discuss some easy and nutritious breakfast ideas that are suitable for people with diabetes.
Nutritional Considerations for Diabetic Breakfasts
When it comes to breakfast, people with diabetes need to pay special attention to the nutritional value of their food choices. A good breakfast should be high in fiber and protein, and low in carbohydrates and sugar. Here are some key points to keep in mind:
Aim for at least 10-15 grams of protein per breakfast.

Try to get at least 5 grams of fiber per serving.

Avoid high-sugar and high-carbohydrate breakfast foods, such as pastries, sugary cereals, and pancakes.

Opt for whole-grain options whenever possible.
Easy Diabetic Breakfast Ideas
Here are some easy and diabetic-friendly breakfast ideas that you can try:
Quick and simple breakfast options
Smoothies:

Blend together 1 cup of unsweetened almond milk, ½ cup of frozen berries, 1 scoop of protein powder, and 1 tablespoon of ground flaxseed for a quick and nutritious breakfast.

Greek yogurt with berries:

Top a 6-ounce container of Greek yogurt with ½ cup of mixed berries and a sprinkle of chopped nuts for a protein-packed breakfast.

Boiled eggs:

Boil a few eggs ahead of time and have them ready to grab and go in the morning.
Cottage Cheese and Fruit:

Top a half-cup of low-fat cottage cheese with sliced fruit like peaches, bananas, or berries. Cottage cheese is high in protein and calcium, while fruit adds natural sweetness and vitamins. This is a simple and refreshing breakfast option that requires no cooking.
Breakfast Burrito Bowl:

Cook scrambled eggs or egg whites with bell peppers, onions, and a sprinkle of cheese if desired. Serve the eggs on a bed of brown rice or quinoa, and top with salsa, avocado, and cilantro. This breakfast bowl is high in protein, fiber, and healthy fats, and can be customized with your favorite veggies and toppings.
Low-carb breakfast options
Avocado toast on whole grain bread:

Mash ½ of a ripe avocado and spread it on a slice of whole grain bread. Top with sliced tomatoes and a sprinkle of salt and pepper.

Vegetable omelet:

Beat 2 eggs with a splash of unsweetened almond milk. Add your favorite chopped vegetables, such as spinach, mushrooms, and peppers. Cook in a nonstick skillet until set.
Make-ahead breakfast options
Overnight oats:

Combine ½ cup of rolled oats, ½ cup of unsweetened almond milk, 1 tablespoon of chia seeds, and ½ teaspoon of cinnamon in a jar or container. Let sit overnight in the refrigerator. Top with fresh berries in the morning.

Egg muffins:

Whisk together 6 eggs and ¼ cup of unsweetened almond milk. Add chopped vegetables, such as broccoli, onions, and peppers. Pour into a greased muffin tin and bake at 350°F for 20-25 minutes. Store in the refrigerator and reheat in the morning.
Tips for Making Breakfast Easy and Diabetic-Friendly
Here are some tips to help make breakfast a breeze:
Plan ahead:

Spend some time on the weekend prepping ingredients and cooking make-ahead breakfast options.

Keep it simple:

Stick to basic ingredients that you can easily mix and match to create different breakfast combinations.

Don't skip breakfast:

Even if you're short on time, try to grab something quick and healthy to eat on the go.
Incorporating these easy and delicious breakfast ideas into your meal plan can help you start your day off right while keeping your blood sugar levels in check. Don't be afraid to experiment with different ingredients and flavors to find what works best for you.
Remember, a healthy breakfast is just one part of a balanced diet and lifestyle. It's also important to stay active, manage stress levels, and take any necessary medications as prescribed by your healthcare provider. With the right approach, you can successfully manage your diabetes and enjoy a fulfilling life.
If you're looking for more diabetic-friendly meal ideas and resources, check out our website at Diabetic Sock Club. We offer a variety of products and services designed to support your health and wellness journey.