Do Sock Aid Kits Really Work?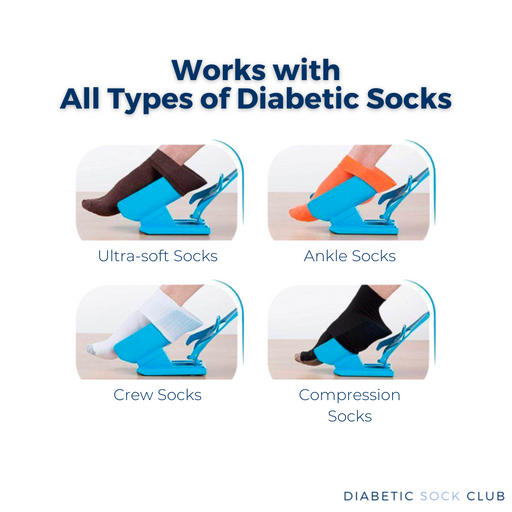 If you have trouble putting on socks due to physical limitations or mobility issues, a sock aid kit can be a helpful tool. Here are some things to consider when choosing one.
Look for a sock aid kit that's easy to use and fits your needs.

Consider the type of sock you want to wear with the aid kit.

Make sure the kit is adjustable to your foot size and shape.

Practice using the kit a few times to get comfortable with it.

If you have questions or concerns about using a sock aid kit, consult with a healthcare professional.
At Diabetic Sock Club, we offer a wide range of diabetic socks that are designed to be comfortable and easy to put on. We also provide sock aid kits that are easy to use and can make putting on socks a breeze.
Subscribe to our newsletter for more tips and information on how to manage diabetes and related conditions, including advice on choosing the right sock aid kit and how to use it correctly.