Diabetic Neuropathy Pain Relief Cream Reviews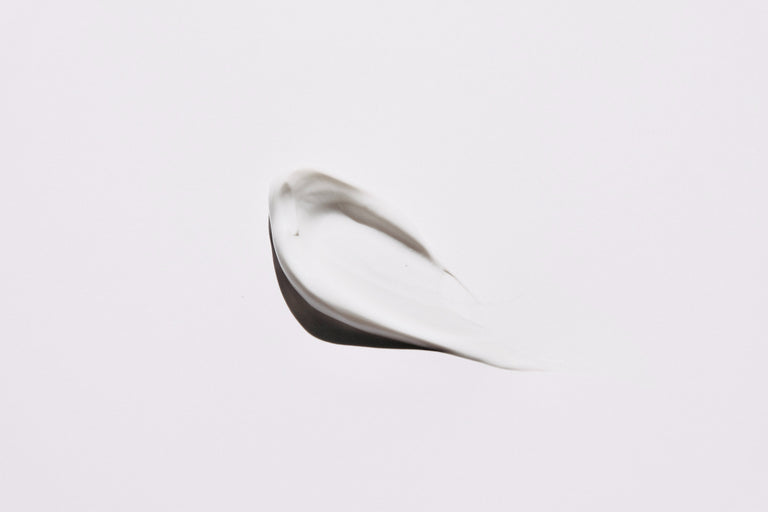 Diabetes most commonly affects the legs and feet. It can affect nerves in different parts of the body and cause intense painful sensations. The diabetic neuropathy symptoms can range from acute and chronic pain to severe numbness in the affected parts of your body, i.e., feet and legs. Moreover, the implications of diabetic neuropathy can give rise to several other health conditions that may affect different parts of the body, including your urinary tract, heart, blood vessels, and digestive system.
However, keep in mind that the condition can slowly progress to chronic stages even when the symptoms remain acute to mild for a considerable amount of time. The NIDDK (National Institute of Diabetes and Digestive and Kidney Diseases) proclaims nearly one-third to half of the diabetic population suffer from neuropathy.
What is Diabetic Neuropathy?
What exactly happens to your body that gives rise to such painful sensations and severe symptoms during diabetic neuropathy? There are multiple potentially effective treatment options, including topical creams, but learning what happens during the condition and when can help you find the most suitable treatment options for you.
The condition is progressive and tends to get chronic over time. Due to diabetes, the blood sugar and fat levels rise exponentially, damaging the body's nerves. Since nerves are essential for the body's motor, automatic, and sensory functions, any nerve that suffers damage can potentially impact your ability to function correctly. The most common process is generating false stimuli in the nervous system that the brain perceives as pain signals. Hence, it leads to intense painful sensations anytime in any part of your body. 
When is Diabetic Neuropathy More Likely to Occur?
Certain people among the population are at higher risks of suffering from diabetic neuropathy than others. These are the risk factors that increase the chances of someone experiencing diabetic neuropathy:
When kidneys suffer from diseases during diabetes, they release toxins in the bloodstream, which drastically harm the blood vessels and nerves 

Poor blood sugar regulation can lead to severe nerve damage due to diabetes implications 

Diabetes can cause neuropathy at some point. The longer you struggle with diabetes and its consequences, the higher the chances of developing neuropathy

Smoking can cause the arteries to narrow down and even harden in chronic cases. This weakening of the blood vessels can restrict the flow of blood down your feet and legs. Thus, you may experience peripheral nerve damage

Obesity can cause weak blood vessels and poor blood circulation, which itself is a major cause of diabetic neuropathy
Best Creams for Diabetic Neuropathy Pain Relief
DSC's Hemp Cream For Neuropathy Aches & Nerve Pain
Made in U.S.A., Diabetic Sock Club's Hemp Cream for Neuropathy is a top of the line, topical lotion designed to support diabetic nerve pain & neuropathy in the feet, ankles, and legs.  This hemp cream supports neuropathy management and is also skin moisturizing, promotes increased blood flow, which in turn warms your feet.  
Natural Hemp Foot Cream
Natural Hemp Foot Cream is the product of the 2017-established WellGrade Company. Before you read further about it through online reviews and articles, you should know that it is free of unhealthy and harmful constituents such as GMOs, chemicals, paragons, and mineral oils. Production based in the USA, this is a highly industry-standardized and clean product for application on foot. Its ingredients include Aloe Vera, Emu Oil, Menthol, Arnica Montana, and Hemp Oil. These ingredients have shown from time-to-time how effective they can be.
The cream itself is a fast-acting remedy that your skin will quickly absorb within a matter of a few minutes. Due to easy absorption, the ingredients effectively penetrate your skin deeply, which may result in pain and occasional discomfort relief. That's what makes it perfect for all those suffering from intense foot pain due to diabetic neuropathy.
Pure Sciences' Neuropathy Maximum Strength Nerve Pain Relief
Neuropathy Maximum Strength Pain Relief foot cream is a product of Pure Sciences'. Note that it's an Aloe Vera-based topical cream that has helped many diabetic neuropathy patients suffering from broken legs and feet pain episodes. Although initially, the product intended to help with different types of health problems, later developments and ingredients re-composition has let diabetic neuropathic patients gain from its effectiveness for nerve, muscle, and joint pain.
What's more interesting is that even after re-composition, the cream contains natural and minimal ingredients. These include leaf extract of Aloe Barbadensis, Carbomer, flower extract of Arnica Montan, and deionized water. The cream doesn't have any artificial fragrance. Since the product is US-based, it is entirely cruelty-free. Even though the jar may be too expensive and the cream too strong, you only need to apply a bit to receive instant pain relief.
Nervex Pain Relieving Cream for Diabetic Neuropathy
This topical and advanced neuropathic pain cream is a product of Vital Sciences. It can primarily help with fibromyalgia and peripheral neuropathy pain because it contains many valuable nutrients and vitamins. The company is rigorous in its practices. For that reason, they ensure high standards and safety for the consumers.
Moreover, after extensive research, the company manufactures products such as the Nerve Pain Relieving Cream for neuropathy pain. Furthermore, there are no doubts regarding the cream and the company that produces it because they back every aspect, ingredient, and use of their cream with reliable scientific studies. Many elements in the cream include Vitamins (B12, E, B6, B1, B5), Capsaicin, Cetyl Myristoleate, and more. The ingredients reduce the symptoms while the two primary Vitamins in the cream, i.e., Vitamin E and B12, alleviate nerve pain. This fast-absorbing cream also acts as a moisturizer and is quick-absorbing.
Neuropathy Cream from Nuturna
Nature is a reliable source of medications to treat and alleviate neuropathic pain and symptoms. It offers a "Neuropathy" cream, which is highly beneficial and carefully-researched in the entire market. The company entirely relies on trusted and natural ingredients to produce this fast-acting cream to provide relief.
The pain reduces gradually when you apply the Neuropathy Pain Relieving Cream, which offers a cooling effect. The cream can penetrate the skin deeply and deliver instant relief in most cases. Moreover, the company believes that the cream may help improve the healing and functioning of the affected nerves.
Primary ingredients of this cream include Vitamins (E and B6), Menthol, Arnica, MSN, tea tree oil, and Aloe Vera. It effectively restores blood circulation in the part of the body you apply it on. It would help if you combined this neuropathy cream with other formula creams from the same company for additional benefits and more significant nerve pain relief.
Insta-Relief DM Nerve-Pain Relieving Cream
It is a product of Insta-Relief DM and offers relief like other successful neuropathy creams for people with nerve pain due to diabetic neuropathy and other causes. The company claims that the cream may provide relief in a matter of seconds after application to the affected part of the body (i.e., feet, legs, etc.). The primary function of this cream is to alleviate painful sensations such as burning, tingling, numbness, and other similar sensory feelings. The plant-based ingredients are the primary source of the healing and pain-relieving properties of this cream. 
It is one of the best topical creams that neuropathic patients use to relieve the pain and become healthy again. One thing is for sure that the cream is mild, which prevents any irritation on your skin once you apply it appropriately. However, for safety reasons considering any underlying skin or a medical condition you may have, it is best to consult your doctor or specialist to treat your diabetic neuropathy condition.
Nature's Remedies Cream for Neuropathic Pain Relief
The company "100% Natural Products" has produced an antiseptic and nerve pain-relieving cream that helps treat various ailments. Apart from nerve pain due to neuropathy, the cream is also applicable to alleviate the discomfort caused due to sore muscles, insect bites, joint pain, dry/infected/cracked skin, ulcers, eczema, and more.
While most of the reviews on Nature's Remedies Cream by 100% Natural Products Company are positive, it doesn't mean that you should apply it to your affected and nerve-damaged parts of the body on your own. The cream contains rosemary extract and Vitamin E (natural) to deliver a calming and soothing effect. Keep in mind that consulting your doctor beforehand is a great deal.
Conclusion
The only way to assess the scope of a treatment option for your diabetic neuropathy condition is through consultation with the right doctor. You should collect valid and valuable information. On top of that, when using topical creams, ensure that you are following the proper guidelines and not applying them excessively. While some creams can offer instant, short-term relief from neuropathic pain, others may take time yet reduce the frequency of pain episodes.
Besides, topical creams to relieve neuropathic pain are not the only option available in the health industry. You can combine it with other treatments such as medications, therapies, assisted devices, and a lot more. Make sure that you consult your primary healthcare provider before using any cream from above.