Can You Join The Military With Diabetes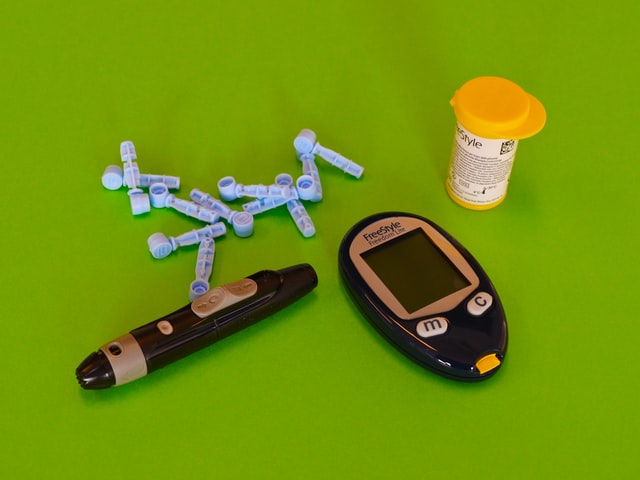 Many people are passionate about joining the military to protect and serve their homeland. But the question arises; can you join the military with diabetes?
In the military recruiting process, there are certain types of diabetes and prediabetes conditions to consider. Diabetes is one of the common diseases that cause death in the US. Statistics reveal millions of adults experience diabetes across the US. The underlying cause of diabetes may be different. Still, it has the same consequence, i.e., high blood sugar in your body.
The civilians need to pass a medical exam and share their medical history to know if they suffer from any disease. All medical conditions do not disqualify you from joining the military. Still, many diseases do, and diabetes is one of them.
Studies claim that diabetic soldiers can perform their duties better with intensive diabetes education and extensive military and physical training. In addition, real-time monitoring and optimization of diabetes technology are also helpful to increase their efficiency when they are on duty.
Diabetes and Military
It may not be easy to join the military if you have prediabetes, type 1, or type 2 diabetes. As per military rules, people with specific health issues may not be eligible to join. However, it may depend on the severity level of your diabetes. In the past, there was a complete restriction for people with diabetes to join the military. Now US military has revised some of its standards with new rules.
It has become possible to join the military if you are diagnosed with type 1 or 2 diabetes based on certain conditions. You can get different positions depending on the severity level of your diabetes.
In some cases, candidates have to switch to a plant-based diet before enlisting in the recruitment process. The plant-based diet can reverse diabetes and help some people survive without insulin and other treatment for diabetes. The strict plant-based diet can allow some candidates to get clearance from doctors before enlisting in the recruiting process.
But after you are in the military, you have to stick to the same diet plan. It may be challenging to stick to the same procedure and eat the same food for a long time. However, it can help you get a place in the military even if you have diabetes. In addition, the plan can help you recover from diabetes. Before starting the diet plan, you can consult with a doctor to consider diet changes if you want to join the military.
The severity level is of primary concern to make the final decision. If the condition is manageable, the previous record of blood sugar is below 180, Hemoglobin AIC (HbA1c) levels are in range, then maybe people with diabetes can qualify for the position. In addition, it may be difficult for a person with diabetes to get into the military after a diabetes diagnosis. 
Promoting Healthy Habits in Military Personnel
When military soldiers are diagnosed with diabetes, they are unfit for duty, and their military career is over. Previously, the physical requirements were intense, and lifestyle was unpredictable, making it difficult for soldiers to be active on duty. But today, new technology and adequate physical examination have made it possible to stay highly motivated and skilled to manage their diabetes living in the military. 
Working in the military needs frequent moves. In addition, separation from family for a certain period can also cause stress and contribute to an unhealthy lifestyle. The US military has introduced several military benefits to meet the health standards. They support healthy eating habits to promote healthy behavior and avoid health problems. These habits can also minimize the risk of developing diseases and control diseases like diabetes.
Enlistment after Diagnoses of Diabetes
As per the 2017 regulations of the US military, you may not be able to join the military if you have diabetes. The official army regulations "standards for Medical fitness" (40-501) explore that individuals with diabetes history do not meet the standards for enlistment in the military. Especially Army has straightforward rules for not qualifying people with type 1 or type 2 diabetes. 
Soldiers diagnosed with diabetes after enlistment have higher chances of staying in the military if they can perform all duties well. They also need to undergo Medical Board Evaluation to get a thorough check-up.
Each branch in the US military has established different boards for medical evaluation. They check all soldiers to check if they are fit mentally and physically.
Suppose the soldiers do not have extreme symptoms associated with diabetes, like fainting during duty. In that case, they may qualify to serve in the military. However, medical boards have different rules for diabetes depending on the specific board and service member's particular symptoms and severity level.
Diabetes Diagnosis after Enlistment
As discussed above, soldiers diagnosed with diabetes while enlisting in the military have to undergo medical board rules and processes. In addition, medical board evaluation is not necessary for the enlisted soldiers if they maintain their HbA1c level below 7 and their condition is under control without medication. It means their diabetes is under control with only lifestyle medications like diet and exercise. So, there are more chances for type 2 diabetic individuals to qualify.
Besides, soldiers who need medication like type 1 diabetics have to depend on insulin fall into a more complex situation. They must serve their duty perfectly instead of managing their complex condition of diabetic level. These diabetic soldiers must pass an MBE to remain enlisted.
They may need to apply for non-combat positions or remain in the same place on Military Occupational Specialty List. The list explains the jobs that diabetic soldiers have permission to do. In general, soldiers with severe cases of diabetes who use insulin do not get enlisted.
Constant Glucose Monitoring
When active-duty soldiers are diagnosed with diabetes, they have to monitor uncontrolled type 2 diabetes constantly. Authorities use glucose monitoring devices approved by the Food and Drug Administration.
They monitor diabetes levels by giving multiple insulin injections and insulin pump therapy.

They conduct blood glucose self-testing monitoring at least four times a day.

They arrange a diabetic awareness program.
Why is Diabetes Problem in the Military?
Diabetes can cause hindrance in many military processes and training. Serving in the military is difficult because they have tough duty schedules. During duty timings, soldiers have to bear different weather conditions like hot and cold weather. Consistent heat and MREs, especially carbohydrates, make it challenging to prevent insulin and blood sugar levels from spiking. Due to the long hours of duty, soldiers get less time for sleep, which becomes harmful to their health.
If you are suffering from type 1 or type 2 diabetes, you may be on insulin. It may be possible that you miss getting insulin because of the places changing for your duty, and your blood sugar could reach a dangerous level. In short, managing the schedule of duty for military persons is difficult with uncertain health conditions like diabetes. You need to take extra care of yourself, being a diabetic patient.
How to Know Military Standards for Diabetes?
The best way to find out the current standards about the military is to speak with a military recruiter. Military standards may be similar for each type of diabetes, like type 1, type 2, and prediabetes. Nearly all branches have the same rule for the deployment of diabetic soldiers for enlistment.
In addition, you may need to go through the medical waiver process. Even you may need to get a complete medical evaluation before applying to the military. The assessment is not only mandatory for diabetes but also for obesity and mental illness.
Prediabetes and Active Duty
If you have prediabetes, they may let you stay in the military if you diagnose during your service time. With prediabetes conditions, authorities may not allow you to enlist. You need to follow a proper diet and exercise to recover from the situation before you enroll.
When you have diabetes, they will consider the situation closely. US regulations may not allow you to enlist if your diabetes is not under control. In this case, you need to follow the rules and submit waivers to convince the authorities that you have self-managed your diabetes level.
Conditions for Deployment for People with Diabetes
Several studies explore that technological advancements have opened ways for diabetic soldiers to retain their positions in the military after treatment of diabetes.
The following qualities helped diabetic soldiers to retain their position
Hypoglycemia awareness

Goo self-management skills

HbA1c levels below 7

Presence of monofilament discrimination

Knowledge of sick day rules

Ability to follow parameters of profile
Besides, the following factors should not be present.
Macular edema

Proliferative diabetic retinopathy

Autonomic neuropathy

Occurrence of diabetic ketoacidosis in past 6 months

Other comorbidities include congestive heart failure and chronic kidney disease
Conclusion
Overall, it is possible to join the military with diabetes under certain conditions like under control diabetes. Yet, if you have a severe condition, you cannot qualify for being enlisted at all. Besides, there are more chances for soldiers already on active duty to retain their positions even when diagnosed with diabetes. However, current Us regulations for diabetics in the military are more flexible compared with the past due to advancements in technology.
Sources
Can You Join the Military if You Have Diabetes?