The Best Wool Diabetic Socks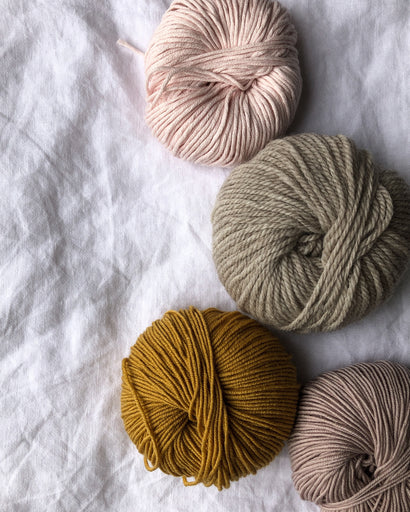 Diabetes and winter are a painful combination for many people. Whether a patient has type 1 or type 2, they can experience a range of foot problems, especially during winter's chilly and biting days. Diabetes alone can cause significant nerve damage, which is why you will often come across diabetic patients complaining of pain in their lower limbs and feet. 
As a diabetic patient, one becomes too vulnerable to injuries, foot infection, and bleeding that can go unnoticed if one is not vigilant. High blood sugar levels can disrupt the blood circulation to one's feet, and the lack of this causes more sensitivity, numbness, etc. It even makes the healing process for wounds difficult. 
Commonly, diabetic patients take longer to recover from infections, injuries, and wounds than healthier individuals. People with diabetes become so sensitive that even a blister can keep them tossing in unbearable pain and suffering sleepless nights. From foot ulcers to amputations, diabetic patients can suffer the worst if any of their foot problems deteriorate due to high sugar levels. 
In such a situation, diabetic socks come to the rescue, and wool diabetic socks are even more helpful. They protect the sensitive feet from injuries, keep them warm so that winter chills can't cause more pain, and improve blood circulation. 
Diabetic Socks: What are they
Diabetic socks have a unique medical design, and their sole purpose is to protect diabetic patients from chances of injuries, infections, blisters, moisture, fungus, and lack of circulation. All of these can lead to worst situations and even death. But using diabetic socks ensures that a person's feet remain healthy and the skin remains safe too.
Furthermore, diabetic socks do not have a strangling fit like regular socks do. Hence, they do not cut off circulation and air. Diabetic socks ensure there is optimal blood circulation for the wearer. For diabetic patients, it is essential to refrain from wearing the tight elastic bands that lock the socks material around the ankles or calves. More breathable socks ensure no congestion, no flow cut off, and moisture does not gather inside. 
Another essential function of diabetic socks is to keep the feet dry so that moisture accumulation does not create more foot problems. Many people find wool diabetic socks a better option because the soft material does not irritate their sensitive skin, keeps them warm in more extreme weather changes, and ensures maximum comfort even during long wearing hours. 
If you're looking for the best wool diabetic socks recommendations, we have some of the best ones in 2021 below:
Facool Merino Wool Cushion Diabetic Socks
Apart from being very cost-friendly, Facool's merino socks are the most popular choice for people. You can find many reviews from diabetic socks wearers of how this brand provides excellent quality at a great price. Some of the most notable features of these wool socks include a lightweight and breathable fabric, excellent moisture management, extra cushioning, hand-linking for seamless toes, and the least effort in wearing and removing the socks.
With this pair, you can rest assured of higher protection against blisters and skin irritation and maximum comfort with the toe-to-heel padding. Also, the ventilation lanes ensure there is maximum airflow for your feet and quick sweat evaporation. So if you're looking for reliable pairs for your long days of strenuous work, the non-binding and non-constricting wool diabetic socks by Facool are a great choice. 
Ortho-feet Socks
Diabetic patients on the lookout for high-end footwear must consider Ortho-feet. This brand is offering socks with a top-quality blend of polyester, spandex, cotton, and anti-bacterial bamboo fibers, so your feet remain encased in ultra comfort all day. With seamless toes and super soft material, your tender feet have maximum protection against friction and the most negligible chances of developing blisters and skin irritation. 
These socks cater to all your footwear needs, from keeping your feet fungus-free to dry all day to regulating optimal blood flow. The extra padding also adds to the comfort level. At the same time, the specific medical designs ensure that people with conditions like neuropathy, poor circulation, and sensitivity will also benefit from this pair. 
Comprehensive Sock Company- Loose Fit Stays Up, Marled Merino Wool Socks
The Wide Sock Company offers top quality diabetic wool sock that keeps sensitive diabetic feet safe and healthy all through winters. This sock features 72% Merino wool, which is far more than any other socks currently feature. Hence, you can rest assured of ultimate comfort and protection from cold and shocks. 
The socks feature an extra-cushioned sole, a ring toe design for a seam-free feeling all day, and zero skin friction. The socks have a broader fit on the leg, ankle, and foot and a stretching capacity of twenty-three inches around the calf. Hence, your feet get extra breathing room and zero moisture accumulation along with optimal blood circulation. 
This product is an ideal pick for diabetic patients and those suffering from edema, circulatory problems, sensitive skin, wide feet, and neuropathy. 
Falari Therapeutic Crew Socks
Falari offers diabetic socks just perfect for patients suffering from circulatory issues, edema, and neuropathy. These socks pairs have a specific design to boost circulation and keep the feet cozy and comfortable all day and night long. The blend of polyester, cotton, and wool keeps these socks comfortable and protected without constricting them. 
The design includes a loose top so that there is no hindrance in circulation. The lower limbs and feet get more breathing space, and blood also flows optimally with this pair on. However, the only feature one needs to note is that these diabetic socks do not have extra cushioning or padding but are comfortable to wear nonetheless. 
Warrior Alpaca- Unisex Wool Diabetic Socks
Warrior Alpaca offers diabetic socks that guarantee extreme softness and comfort. These diabetic socks feature the most comfortable, warmest, and softest wool and are an ideal choice for diabetic patients to spend the winters in. 
The top attributes of these socks include allergen-free fibers and ultra-soft materials like cashmere. Even the most sensitive skins would find these socks pairs easy to wear. The socks have a wide fit at the top and assist in boosting circulation. 
If you suffer from conditions like edema, neuropathy, poor blood flow, wide feet, swollen feet, etc., you will find this pair helpful for your more challenging days. 
The socks promise the most comprehensive expansion and can stretch twice more than other sock varieties comparatively. The non-binding and moisture-wicking properties make it more beneficial, while the seamless toes ensure no blisters and skin irritation attack the wearer. 
Yomandamor Winter Diabetic Socks
Yomandamor has a unique winter variety in the form of bamboo socks. These pairs are the only winter socks currently that feature bamboo fiber, which is extra efficient against moisture, odor-causing bacteria, and fungus. From being seam-free to breathable, stretchable, and extra-soft, the bamboo winter ankle socks are an ideal pick for diabetic patients. 
The design prioritizes breathability and extra softness to keep sensitive feet safe from moisture accumulation. With the natural; bamboo fibers, the feet also offer anti-odor and anti-bacterial benefits for the wearers. The socks have an extra-wide stretching top that ensures maximum circulation and no sagging, so the feet also remain safe from blisters and skin irritation. 
Besides, the thick warm bamboo fibers feel cozy, friendly, and super comfortable for the tender diabetic feet during winters. 
Over-the-Calf Diabetic Socks by Yomandamor
Yomandamor has another excellent winter variety for diabetic patients. The over-the-calf bamboo diabetic socks are super soft, warm, and comfortable. They have a micro-mesh stile and excellent moisture-wicking capability with the breathing holes in the design. The natural temperature regulating qualities of bamboo ensures the socks offer the highest comfort level during all seasons, especially during the winters. 
The loose-fitting top leaves no chance for pressure spots, and the seamless toes promise zero irritation and skin rubbing. 
Wigwam Merino Wool Diabetic Socks- Thermal
Wigwam offers the only thermal wool variety of diabetic socks that the American and Canadian Podiatric Medical Association approves of. If you're looking for a pair that guarantees ultimate comfort, then Wigwam's merino wool variety is an ideal choice. 
Some of the best features of the socks include excellent moisture management and higher capability of keeping the feet dry, a reverse tow-linking design that ensures zero skin friction and blister development. 
You will also find extra cushioning in these socks pairs that enhance the comfort level and protect your feet from shocks as you walk around all day. The highest wool quality provides maximum warmth even during the coldest winter days, while the non-binding fit ensures your blood circulation is optimal all day long. 
Final Thoughts
Diabetes can cause several foot complications for patients, including extra vulnerability to infections, blisters developments, friction or skin rubbing, ulcers, etc. Diabetes is also a condition that slows down a person's healing and recovery potential, and often the worst-case scenarios can lead to limb amputation or even death. 
Diabetic socks are one of the most reliable options for diabetic patients because they have specific medical features and designs that protect the feet from all sorts of harm, as are characteristics of diabetes. Our list of recommendations will indeed find you a pair that will keep your sensitive diabetic feet safe and healthy all through winter.