Best socks for elderly with swollen feet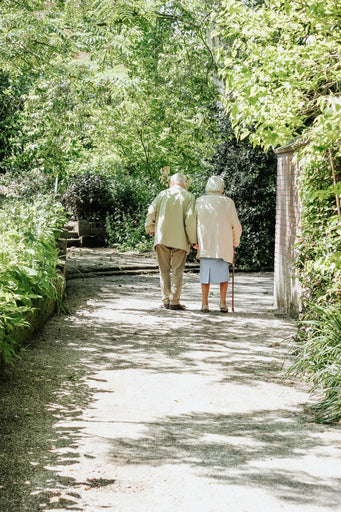 Chronic Venous Insufficiency (CVI) is the most common cause of leg swelling in older people. CVI happens when the veins in your legs block blood flow back to your heart. A blood clot usually causes CVI in the legs' deep veins, a condition known as deep vein thrombosis (DVT). Pelvic tumors and vascular abnormalities can cause CVI, yet it can also happen for no apparent reason.
Many seniors also experience excess fluid in their feet, causing them to swell (edema). This is caused by capillaries leaking fluid into the surrounding tissue. Some people with diabetes also develop Chronic venous insufficiency, which increases the risk of varicose veins.
The ideal management for this chronic condition includes lifestyle measures or changes such as:
Elevating your legs regularly, while sitting and lying down, with your legs elevated above the level of your heart.

To keep the blood circulating in the leg veins, avoid long periods of standing or sitting and flex and stretch your legs, foot, and ankles around ten times every 30 minutes.

Using Compression socks

Reducing salt intake, 

Doing exercises that improve fluid movement in the legs, walking is incredibly beneficial. 

To treat skin infections, take antibiotics as needed.

Practice good skin hygiene.
CVI can be treated at any time. For persons with CVI, vascular medicine or vascular surgery professionals usually propose a mix of therapy.
Best socks for the elderly with swollen feet
When you enter your golden years, a lot of things change. Aging can impact your body head to toe, including your feet. As an older adult, you will experience more challenging changes in your body and may even have certain health conditions that affect your movement and damage your feet. Our feet have to put on weight daily, and it's unfortunately common for seniors to experience foot problems. Many factors can increase the risk of edema, including a sedentary lifestyle, a diet high in sodium, or wearing too tight socks.
Compression socks or stockings are the most conservative way to minimize and treat swelling. Swollen feet can be painful and inconvenient, especially when walking. Compression stockings are available in various styles, including below-the-knee, above-the-knee, and pantyhose, and can be purchased at some pharmacies and medical supply stores. Wearing the correct pair of socks might reduce edema by applying pressure to the feet and ankles. It can be tough to locate socks that fit properly, which is why we've compiled a list of the best socks for senior people with swollen feet:
Diabetic Sock Club's Compression Stockings

- These

compression stockings

from the Diabetic Sock Club are ultra-soft and cozy with moisture-wicking properties that keep you from having blisters. They won't irritate your skin because they are soft. Use compression socks that go until your calf is good for preventing blisters and bad odor. These compression socks are ultra-soft and comfy, with moisture-wicking characteristics, and made from premium grade fabrics in the United States.
Orthofeet easy-on knee-high compression socks - Orthofeet just made a new innovative design: a two-part sock system that makes putting on and taking off compression socks super easy! You can choose 15-20mmHg for mild swelling and extended sitting or standing and 20-30mmHg for moderate swelling and DVT. Orthofeet's compression socks have an anatomical design. Its fabric is breathable, seam-free, and has extra cushioning on the feet for extra protection and comfortability.
VIM & VIGR Compression socks - VIM & VIGR offers four different fabrics to provide absolute comfort for seniors. They have cotton, nylon, merino wool, and moisture-wick nylon compression socks in 6unique sizes to ensure that their socks are as well fitted and comfortable as possible. Their compression socks are great for the elderly because they are breathable, soft, and stretchy. VIM & VIGR also have many resources to help teach seniors easier ways to put on compression socks properly. Lastly, they offer 30-40mmHg compression socks for venous insufficiency, DVT, lymphedema, and dysautonomia.
ComproGear compression socks - ComproGear's compression socks are as well built as they are comfortable. Their high-quality materials provide long-term functionality without sacrificing thickness or compression, and their graduated medical-grade compression and ergonomic design are instrumental in improving circulation and preventing fasciitis, fatigue, and soreness.
Charming compression socks for swelling - Charming offers compression socks of 3, 6, and 8 pairs for an affordable price. These are medium-level (15-20mmHg) compression socks, upgraded their nylon percentage from 40% to 85%. Delivers 360-degree stretch for greater flexibility and durability. Charming's compression socks are compression socks to provide premium support, comfort, and relief without compromising your mobility.
Lemon Hero Zippered Compression Socks (Open Toe) - If you find putting on and taking off compression socks hard, these innovative zippered open-toe compression socks are here to save the day! You can safely and comfortably get it around your calf, simply unzip them, slip them onto your foot, and zip them up, and you're ready for the day. These socks have sipper guard protection and zip guard to prevent pinching. These compression socks from lemon hero have a stretchable material and a unique design.
Fuelmefoot Copper Compression Socks(15-20mmHg) - These compression socks are made out of nylon and infused with copper to extend their natural property to rejuvenate blood circulation in your legs of reviving blood circulation along with providing a 15-20 mmHg compression. These compression socks also have accelerated removal of lactic acid, recovered during exercise. They also offer "big" compression socks, which are extra wider than the normal ones. The sizes of big compression socks range from 2 XL - to 4 XL.
Vitalsox VT0616 dry state patented performance compression socks - Vitalsox compression socks are infused with silver ions that are great for keeping your skin dry and comfortable. The silver fabric also inhibits bacterial growth and reduces unpleasant odors. It has patented compression, Graduated Starting at the mid-foot for plantar ligament and arch support. Increasing fresh oxygenated blood to your damaged tissues by up to 40% enhances FASTER recovery time and athletic performanceare. These compression socks also have a four-way stretch which can help if the socks are too short or too long, this can help to make your feet feel more comfortable.
President Premium Closed Toe 20-30 mmHg Firm Compression With YKK Zipper Leg Circulation Swelling Socks - These zipper compression socks come in closed-toe for all-day use and support. These socks are specially made to support leg swelling and fatigue. The Compression socks also help increase ankle-to-leg circulation for better blood flow. The president premium closed zipper compression socks also include inner fabric for skin protection against the zipper.
CEP Allday compression socks for men and women - The CEP compression socks have made a new design with classic black colored socks that can fit your business or casual attire. CEP has managed to find the perfect balance between support and ease. With a lot of technology built-in them, these socks are designed for high performance and meant to last a long time. These compression socks provide consistent pressure through their unique fabric. The threads of the fabric wrap around your leg over 400 times, which will give you precise compression. 
SB SOX Compression socks (20-30mmHg) for Men & Women - If you are trying to find more budget-friendly compression socks that are durable like CEP, SB SOX is the best option for you! These socks are made of spandex and nylon for breathing and are lightweight, which helps remove sweat and moisture from your feet. Even though their fabric may look thinner than the other compression socks on our list, SB SOX socks survive well through much wear and washing. They also provide a comfortable fitting that isn't narrow and comfortable in your calf and ankles.
How to choose the best compression socks for elderly
There are lifestyle and health factors that should be considered and taken into account when choosing compression socks for the elderly. If you've been diagnosed with a health condition requiring compression, your healthcare provider will most likely recommend what level of compression you will need. But to help you get more familiarised with the compression levels, here is the list of different compression levels and what they are used for:
15-20 mmHg is light compression, which is great for everyday use. It is specially used for traveling, mild to moderate edema, pregnancy, achiness, spider, and varicose veins.
20-30 mmHg is medium compression, and this moderate compression is great for edema, Deep Vein Thrombosis (DVT), lymphedema, pre-and post-surgical applications, and moderate varicose veins.
30-40 mmHg is firm support. Because of its high level of compression, a prescription is usually needed when buying a compression sock with this level. It is used for treating conditions such as venous insufficiency, DVT, lymphedema, and dysautonomia.
It is also important to consider that where you'll buy offers a wide variety of compression socks so that you can find the right size that will fit you perfectly and is comfortable enough for you to wear all day long. 
Benefits of wearing compression socks for seniors
It might be difficult to adjust to old age, especially after 60. The ongoing care and support that you now require for jobs and activities that you used to be able to complete on your own can have a significant impact on your physical and mental health. You may notice that you are more easily tired, lose stamina quickly, and experience chronic pain more frequently. Compression socks are a simple yet effective approach to help you live a healthier and happier life. Here are some of the health benefits you can expect from wearing compression socks:
Edema and swelling - compression socks can help reduce edema, and painful heaviness accompanied by swelling caused by fluid accumulation in the legs.
Pain reduction - Compression socks are a safe remedy to mitigate leg pain and chronic tiredness. Leg heaviness or tiredness can sometimes become so painful that the patient cannot even walk or perform their daily activities independently.
Medical conditions and leg disorders - Compression socks can prevent, reduce, and control the progression of such disorders. They work best when the correct compression level is used regularly alongside other prescribed medications and treatments.
Recovering from surgery - Doctors sometimes recommend compression socks for patients recovering from surgeries so that blood their blood won't clot.
Protection for your feet and ankles - Compression socks can protect against minor cuts, injuries, and mosquito bites, and they can help prevent infection to some degree. Thigh-high compression socks can even provide additional protection against harsh environments such as cold weather.
Relieves stress and fatigue - When your feet are comfortable, you are less likely to feel tense and stressed. Likewise, putting on cozy socks can help you feel more rested and relaxed when your feet are tired.
Tips for the elderly when using compression socks
Compression socks will be an important part of your daily routine, so you should take good care of them and know how to use them properly. Here are some tips that caretakers can follow in nursing homes for the routine care of elderly guests.
Use the appropriate compression level -

If the compression level is set too high, compression socks can be harmful. The compression level of a sock indicates how much pressure it will exert on your limbs. If the socks are too loose, fluid will accumulate, but if they are too tight, circulation in the legs will be compromised. Both of these disorders can result in physical harm and discomfort.
Know how to properly wear compression socks -

You must carefully put on your socks. The fabric should have any kinks, wrinkles, or bundling at no point. Folds in the ends of sleeves or socks should be avoided since they can cause temporary indentations on the skin's surface and even cut off the blood flow to that region of the limb.
Do not wear your compression socks during sleep -

You should only wear your compression socks even during your sleep when your doctor recommends you to. Elders should be mindful of how long they will wear their compression socks. For maximum benefit, compression socks should be worn during the day.