Best home remedies for foot neuropathy pain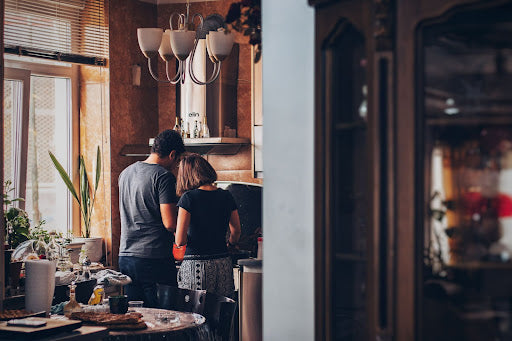 Neuropathy, also called peripheral neuropathy or damage to one or more nerves, can leave you with constant pain. When you have this, you might have cramps, sensitivity to touch, prickling, burning, or tingling sensations, which usually begin in your extremities (such as hands and feet). Neuropathy may occasionally impact other areas of your body as well. This can be a severe condition, and often tricky to know the exact location as neuropathic pain can be correlated with diabetes, chemotherapy, alcoholism, traumatic injury, or other diseases. 
Treatments and pain management vary depending on the type of nerves damaged. There are three types of nerves: motor, sensory, and autonomic.
Motor Nerves
The nerves responsible for carrying messages/signals away from the brain towards muscle to cause movements is your motor nerve. 
Symptoms associated with motor nerves damage are:
muscle weakness or degeneration, or atrophy

difficulty in arms or legs mobilization

muscle spasms or involuntary muscular twitching

decreased reflexes
Sensory Nerves
Your sensory nerves carry messages/signals from other body parts to your brain to initiate your response from your senses. 
When peripheral neuropathy affects these nerves, you may experience:
numbness or tingling

sensitivity to touch

lessened sensation

loss of temperature or pain sensation

loss of reflexes and coordination
Autonomic Nerves 
Autonomic nerves control involuntary (unconscious) and semi-voluntary processes. These happen without you thinking about them, such as blood pressure, bladder functions, breathing, and heart beating.
When peripheral neuropathy affects autonomic nerves, symptoms include: 
nausea

vomiting

dizziness or lightheadedness when standing after sitting or lying down.

excessive sweating

loss of control of bowel and bladder functions

irregular heart rate

problem with swallowing
Best Home Remedies for Managing Foot Neuropathy Pain
Your healthcare provider might advise you to seek adequate treatment, including surgery, physical therapy, and injections for high nerve pressure. Some of these treatments also emphasized using over-the-counter medicines like ibuprofen or aspirin to lessen or relieve pain and discomfort.
There are also several home remedies, and self-care might potentially provide you with some relief. You might need to try a few to know what remedy works for you.
Medical Management
Managing a medical problem that is the source of your nerve pain may help reduce foot pain. You can take a variety of actions on your own to control the aching and burning sensations brought on by peripheral neuropathy, including:
Exercise:

Regular exercise or physical activity promotes natural management of blood sugar levels and regulates your diabetes. As diabetes can cause this neuropathic pain, controlling the disease may improve your symptoms of foot nerve pain.

Manage diabetes and blood sugar levels:

The best thing you can do if you have

diabetic neuropathy

is to regulate your blood sugar levels with diet and medication to keep your nerves healthy and prevent additional neuropathy issues.

Quit smoking:

Smoking and consuming tobacco products affects your blood circulation. Your likelihood of developing foot problems and other peripheral neuropathy disorders rises as a result. Eliminating this habit can help improve the symptoms. 
Foot care
As your feet are affected by nerve pain, it's the best time to focus on good foot care. Your nerves can continue to sense and function normally if your foot's skin, bones, and joints are in good condition. Try the following, perhaps:
Diabetic neuropathy socks:

These are socks that are specialized for patients with diabetic neuropathy. They have seamless construction, moisture-wicking characteristics that avoid blisters and odors, and nonbinding elastic and soft materials. They might be able to lessen the discomfort brought on by diabetic foot neuropathy.

Foot soaks:

The most straightforward and most affordable at-home remedy for nerve pain could be a warm bath. This can give your feet some much-needed self-care, whether you do it in a dedicated foot bath or in your bathtub. Some essential oils, such as Roman lavender, chamomile, peppermint, or Epsom salts, might enhance the body's circulation. Additionally, they have anti-inflammatory and pain-relieving qualities that may help persons with neuropathy alleviate the pain.
Self-Care
Practices promoting general health and wellbeing can lower stress levels and help with peripheral neuropathy symptoms. Self-care exercises include:
Maintain a healthy sleep routine:

If you're not getting enough sleep, your body won't have a chance to recover from the exhaustion of the previous day. Preparing your body for a restful night's sleep or sleep hygiene is crucial to controlling nerve pain. This may entail avoiding caffeine, turning off the computer and TV, and reducing the lights before bedtime.

Skip alcohol

: Heavy alcohol use has a damaging effect on nerves and can worsen nerve pain. Avoiding it could help you avoid some of the foot symptoms of peripheral neuropathy.

Massage it out:

You can use essential oils to relieve the foot pain associated with neuropathy. Common oils include peppermint, chamomile, Saint-John's-wort, and ginger. Other oil, such as lavender oil, has been shown to help relax people, which may also keep the mind off nerve pain. According to an article by NIH, research regarding the use of essential oils for nerve pain shows varying results; if you aren't allergic to essential oils, you should give essential oils for nerve pain a try.

Use meditation

: Try alternative treatments like guided visualization, hypnosis, biofeedback, or meditation. Alternative treatments that help you focus on calming thoughts rather than nerve pain and discomfort may be able to assist you in controlling your symptoms. Request a referral from your doctor to locate the ideal specialist for this therapy.
Topicals and Supplements
Some people relieve foot nerve pain by taking vitamins or applying topical treatments. Common supplements are:
Turmeric:

Turmeric contains curcumin. Curcumin has been demonstrated that possesses anti-inflammatory, antioxidant, and antibacterial properties. Although data is few, there is some indication that taking turmeric can help lessen neuropathic pain.

Topicals with capsaicin or lidocaine:

Lidocaine is a local anesthetic, whereas capsaicin is a component of chilies. It has been demonstrated that topical creams with capsaicin or lidocaine can reduce pain from neuropathy. While oral medications and steroid injections are known to relieve pain, combining the two is generally more efficient. After applying topicals, use gloves or thoroughly wash your hands and be careful not to get them into your eyes, nose, mouth, an open wound, or on your genitals. When using these topicals, be careful to avoid getting them in your eyes, nose, mouth, an open wound, or on your genitalia. It would be best if you also used gloves or thoroughly washed your hands afterward.

Fish oil:

Fish oil supplements are available over the counter, and while it has been demonstrated to improve cardiovascular health, little is known about how they might reduce nerve pain. According to several studies, fish oil may ease the pain and discomfort of diabetic peripheral neuropathy.

Ginger:

Anti-inflammatory qualities of ginger oil make it helpful in treating osteoarthritis, neuropathy, and generalized pain.