Best Diabetic Socks Of 2020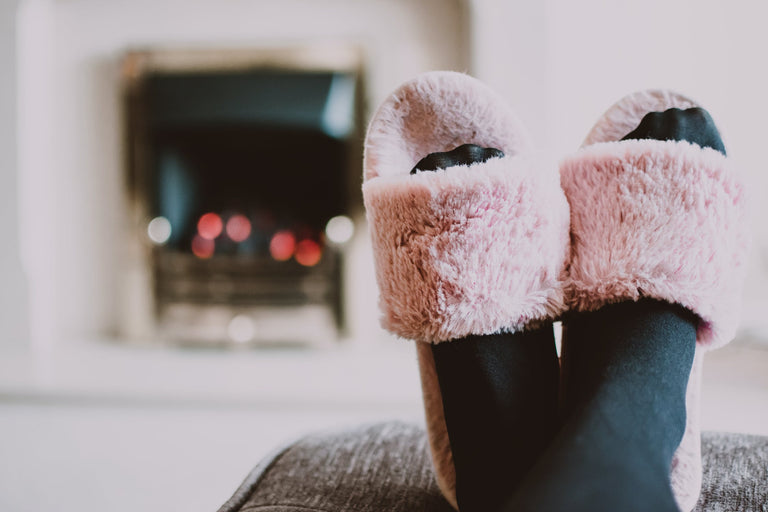 Diabetic patients are extremely vulnerable to potential damages to their circulatory and nervous systems. High levels of blood sugar can cause tremendous harm to the body if a patient does not manage it properly.
Foot care is another crucial aspect of diabetes management, and certain accessories make things easier for diabetic patients. One very essential accessory is a pair of diabetic socks. They minimize the risk of foot injuries, keep the feet dry, and boost blood circulation.
ANSWER 5 QUESTIONS TO FIND YOUR SOCKS
Diabetic patients are susceptible to nerve damage, a condition we know as diabetic neuropathy. In this condition, a diabetic patient rarely feels any sensation in his/her feet, particularly the soles. This is highly dangerous since it makes it nearly impossible for patients to realize when they have sustained food injury and seek prompt treatment.
The reason a diabetic patient suffers delayed healing of the wound is due to the continuous and problematic interference of circulatory instability. If a diabetic patient has a lack of proper blood flow in the body, his/her wounds will take a long time to heal.
Your immune system can face numerous hindrances if you fail to keep your blood sugar levels under control. Such carelessness or loss of control will put you in a situation where amputation or, ultimately, death is inevitable.
However, the good news is that being a diabetic patient does not have to be particularly grim for you. Being vigilant and careful can improve your health to a great extent. The diabetic socks are an example, although it is important to note that not every diabetic patient is supposed to wear diabetic socks.
Diabetic socks are only suitable for diabetic patients with foot problems. If you are a diabetic patient and don't suffer from foot problems, you can easily get by with regular, non-binding, and comfortable socks. You only need to ensure that they fit well and refrain from wearing them while traveling. Sitting for too long with a pair of binding socks can cause blood clots and swell for you.
If you are a diabetic patient with the following conditions, diabetic socks will work well for you. The conditions include:
A declining pedal pulse. In this condition, one takes a measurement of your inner ankle and the top of your foot—pedal pulse associates with a high risk of atherosclerosis pr a peripheral arterial disease.
If your feet remain moist and sweaty most of the time
Suffer from foot discoloration or fluctuating temperature, fungal infections, blisters, nerve damage, and irritation.
Women who suffer from gestational diabetes also face higher risks of DVT (deep vein thrombosis). Wearing diabetic socks can lower their chances of blood clots significantly.
TOP PICKS
DR. SCHOLL
For diabetic women, we recommend Dr. Scholl's diabetic ankle socks for women. The socks have a textile crafting and fit comfortably with their stretchy and soft texture. The socks regulate your circulation because they have a non-binding top, so women who wear them need not fear leg pinching.
Dr. Scholl's diabetic socks feature a pull-on closure and polyester fabric, which does not irritate and is highly breathable. The socks have a cushioned sole, a smooth toe seam, and a textile blend so that your feet remain moisture-free, odorless, and fresh throughout your wear.
FALARI
Falari's diabetic socks are the next best thing you can find on the market. The socks feature premium cotton so you can be sure of cozy and incredibly soft wear. You also need not fear circulation problems since the pair have ample breathing space with a loose-fitting.
You can rely on Falari's promise of comfort with their non-binding top and sufficient foot-cushioning. Your breathability is a priority for these diabetic socks. You can take your pick from three versatile shades: white, gray, and black.
TEEHEE VISCOSE DIABETIC SOCKS
The most common diabetic socks consist of polyester or cotton fabric, but TeeHee's diabetic socks are one of a kind. TeeHee's diabetic socks are not just sport-friendly, but also feature a bamboo yarn make. Bamboo yarn is a comfortable, smooth, and soft textile, and the beauty of this fabric is that it allows a breathable fit, which does not fall down but stays firmly put.
These viscose diabetic socks have a binding top but protect your foot against leg pinching or poor circulation. The cozy and secure fit ensures you have ample breathing space in the heel. Plus, the roomy fit makes these diabetic socks a great partner during your physical activity hours.
EMEM APPAREL
Emem Apparel offers the perfect solution for diabetic patients in search of dress crew diabetic socks. This brand offers diabetic dress crew socks with a ribbed design. The fancy finishing makes them a perfect standard dress sock wear, but they contain all the extra comforts and details necessary for diabetic patients.
Emem Apparel crafts each pair of dress crew, diabetic socks with spandex, polyester, and cotton. This blend ensures you will get not only a sleek look but also breathability and maximum comfort additionally. Your blood circulation will encounter no hindrance as well with the non-binding design.
The seamless toe, diabetic socks will never lose color or shape, regardless of how many times you wash them. You can select from five shades: beige, brown, navy black and white.
ORTHOSLEEVE
You may consider OrthoSleeve's wellness socks are the regular standard pair, but you will be amazed at the benefits of it for diabetes. OrthoSleeves crafts each pair with roomy, comfortable, and non-binding features. The pair ensures that every diabetic wearer has sufficient space in the toes and heels and maximum comfort.
The textile blend of these socks is nano-bamboo charcoal, an exceptionally comfortable, durable, and soft material. You get dry, fresh, odorless, and moisture-free feet for as long as you wear them, with no threats to your sensitive skin at all. There is also extra built-in padding to contour your feet, alleviate pressure, and maximize comfort.
The seamless design makes it one of the coziest options with reduced irritation for you.
WIGWAM
The warmest and coziest diabetic socks available in the market right now are Wigwam's thermal diabetic socks, which come with thermal cushioning all-over and provide a non-binding relaxing fit. If you have been searching for thermal woolen socks, especially with insulation for your feet, this is the perfect pair to survive dramatic temperature changes.
You may have concerns about wool being an irritant for your sensitive skin, but these thermal diabetic socks feature merino wool crafting. This particular wool has a soft texture and does not irritate. To maximize the flexibility and comfort factor, experts blend it with elastic textiles, stretch nylon, and acrylic.
Although these socks are heavy and thick for maximum protection against the weather, they are, at the same time, breathable and roomy. Hence, your feet remain fresh and odorless even after hours of wearing.
YOMANDAMOR
For super lightweight diabetic socks, you must consider Yomandamor's diabetic socks. The cotton material allows for comfortable and flexible wear with mesh rendering. The socks alleviate pressure with cushioned soles, while the toe and heel reinforcements ensure durability, irrespective of how many times you wear them.
Yomandamor's socks are cozy, soft, lightweight, but not flimsy and ensure you never feel constricted while wearing them.
Yomandamor also manufactures bamboo diabetic socks. These bamboo socks are similar to regular socks in coziness and thickness but are ultra-flexible and stretchy. Hence, you do not need to compromise on elasticity and comfort requirements just to get insulation and additional protection.
The stretch elastane and soft bamboo ensure that no moisture can harm touch your feet while keeping them odorless and fresh throughout the wear.
WHAT TO LOOK FOR IN DIABETIC SOCKS
Moisture-wicking material is the primary feature of every diabetic socks pair. This material works to fight fungal infections and odor but allowing space for moisture to evaporate. Diabetic patients need to keep their feet dry, so no wounds or blisters can form.
Diabetic socks must not have seams along with the toes. This is necessary for minimizing the threat of ulcers and rubbing. These two are potential dangers for hyperglycemia or neuropathy sufferers,
Your choice of diabetic socks must not have an elastic binding but should be able to hold the socks firmly around the calves. This will not restrict your blood flow.
The fabric of socks must contain natural antimicrobial properties. They must be abrasive against your skin and must not cause blister-causing friction. Look for diabetic socks in wool or bamboo or similar fine textures.
Look for diabetic socks with extra padding. These will ensure you don't suffer from injuries because of the extra thick silicone pads, gel, or fabric inside. You must look for padding thickness according to your daily physical activities. For example, those who suffer from diabetes but play soccer or tennis must look for toe padding socks.
Look for diabetic socks that promise the prevention of fungi and bacteria. Many diabetic socks feature silver or copper-infused yarn that are anti-fungal properties. 
FINAL THOUGHTS
Diabetic socks are a necessity for diabetic patients suffering from foot problems. Diabetes can cause a number of circulatory and infection issues if one does not keep their feet dry and clean. The best diabetic socks are those that feature a moisture-wicking material and are breathable.