Benefits of Yarrow Flowers Powder for Diabetes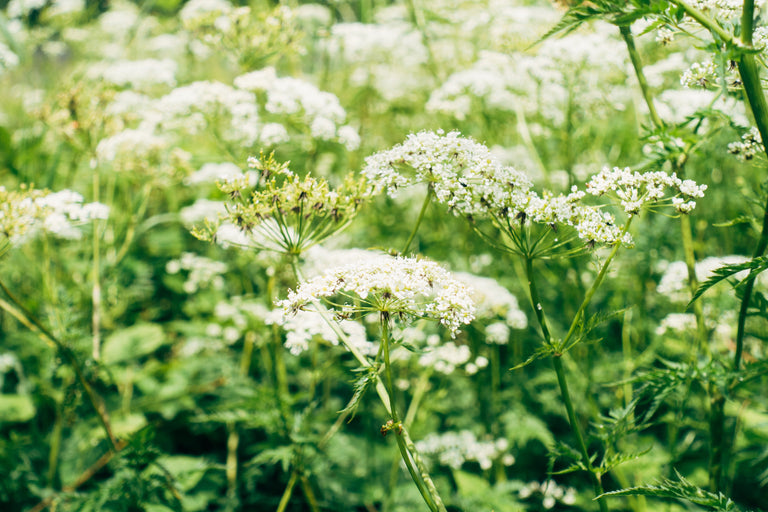 Are you worried about your diabetic symptoms becoming severe despite the prolonged medication? There is a much safer side to treat diabetes without depending on medication excessively but be sure to consult your primary care physician before making any changes.
Have you ever used Yarrow to treat your diabetic symptoms? Prolonged medical procedures have made an increased number of diabetic patients frustrated. The good news is there is a natural way to help support your disease with fewer side effects.  Are you ready to use Yarrow in its generic form or want to benefit from yarrow products? 
Bear in mind that any OTC or herbal supplements can impact your bodily functions. It may have some side effects, negative interaction, allergies, and so on. You should consult a medical practitioner to decide if you can use Yarrow to treat your disease and about its safety precautions. 
This article will give you the best pick for Yarrow flower powder and its benefits for diabetes. Let's scroll down to find interesting facts.
What is Yarrow Flower?
Yarrow is a plant that has had wide usage over centuries as traditional medicine. It has other names like Achillea, bloodwort, devil's nettle, carpenter's weed, man's pepper, thousand leaves, and staunch. Does it have a wide range of use? As a herbal supplement, it has various benefits for diseases. However, studies show Yarrow has implications for herbal treatments in multiple areas with promising results. 
Do you know that the flowering part of the yarrow plant has medical benefits and great uses? Well, you may think that Yarrow is a single plant. Still, it has ten different but closely related varieties that fall under the genus Achillea. It belongs to the Asteraceae family, and you can find it more in North America, Asia, and Europe. 
Yarrow flower has multiple common names: nosebleed, gordaldo, sanguinary, milfoil, thousand-leaf, and thousand teas. 
What is Diabetes?
Diabetes is a condition when your blood sugar level gets excessively high. Blood glucose mainly works for gaining energy that you can get from food intake. Insulin is a hormone created by the pancreas that assists glucose from food into your cells to utilize for power.
Symptoms of Diabetes
Type 1 Diabetes 
Type 1 Diabetes is the second name of insulin-dependent diabetes. It is a chronic condition that occurs when the pancreas either produces little or no insulin. Insulin is an essential hormone that regulates sugar (glucose) that goes through cells and assembles energy. 
Type 2 Diabetes
The type of diabetes tends to increase blood sugar levels. The symptoms include increased thirst, frequent urination, craving for food, vision problems, yeast infections, and slow wound healing. 
Evidence for Diabetes Prevalence 
Diabetes is a widespread and prominent medical condition in the 21st century. Every 10 in 100 have diabetes. International Diabetes Federation suggests that in 2007, there were approximately 463 million diabetic patients, and they predicted the number would rise to 700 million by 2045. Furthermore, 90% of patients diagnosed have type 2 diabetes. To deal with the increasing number of diabetic patients worldwide, there is a wide array of organic supplements and herbs. These herbs treat diabetes naturally with fewer side effects. 
Benefits of Yarrow Flower 
Yarrow flower has significant usage to combat different diseases. You can treat diabetes, allergies, bronchitis, stomach bleeds, inflammation, cough, fever, flu, ulcers, menstrual disorders, venous circulations, hemorrhoids, and digestive disorders. 
As it comprises salicylic acid, it gives more promising results to lower fever and reduces flu and cold symptoms. 
Yarrow Flower Powder for Diabetes
Yarrow flower includes benefits for diabetic patients by lowering blood sugar levels with its inulin compound. The compound assists glucose in the bloodstream and contributes to cells with the glucose amount they require. 
Yarrow helps de-escalate Diabetes symptoms. The flower incorporates some flavonoids that strengthen the insulin discharging cells of the pancreas. 

Nevertheless, Yarrow could cause some adverse effects like hypersensitive skin and dermatitis. 

 

Yarrow has potential effects of healing wounds that you get during diabetes disease. 
Yarrow has alone and multi-herbal extracts usage for regulating blood sugar levels and creating insulin resistance.
Moreover, it enhances insulin production and prevents your body from damage and complications from free radicals. Yarrow has high consistency to protect the cells in the pancreas that liberates insulin by preventing inflammation. 
The standard and close relatives extracts with Yarrow are (A. wilhelmsii and A. santolina). They are helpful to lower blood sugar levels and give protection to pancreatic cells from oxidative stress. 
The Inulin present in it lets the glucose go into the bloodstream and emerge with cells. You may know that the body cells get short of glucose in diabetes. Inulin can strive to supply them with the amount of required glucose.
Besides, flavonoids play a potential role in treating diabetes mellitus effectively. Flavonoids are anti-diabetic and perform well to reinforce the body functions by strengthening insulin-secreting cells in the pancreas. 
Wound Healing
It can heal wounds, damaged connective tissues, and mucous membranes. It can also minimize redness, pain, bruising, and swelling in a diabetic patient. Diabetic wounds may include ulcers (open wounds) or sores. Moreover, they typically occur at the bottom of the feet. There are chances for diabetic patients to develop an infection repeatedly or wound at the same place for a lifetime.
 Yarrow contains potential composition that recovers wounds earlier. Otherwise, it typically takes a longer time to heal wounds for diabetic patients. If your injuries get longer, they can create severe infections and other complications. However, using Yarrow can improve healing and minimize chances of getting an infection severe. 
Creams with yarrow extract can accelerate wound healing at a fast pace. The connective skin cells grow short and close wounds with a speedy healing process.
Infectious Diseases 
People with diabetes are likely to experience certain rare infections, including Rhinocerebral mucormycosis, invasive otitis externa, and emphysematous. Other common issues include diseases of the gall bladder, kidney, and urinary bladder. Besides, fungal infections of the throat, ear, and nose are exclusive in a diabetic patient. 
Researches have shown Yarrow can treat the infection to an extent. Still, there is limited research evidence to support that Yarrow can treat all diabetic diseases. Further implications reveal that Yarrow effectively deals with Tonsil inflammation. It is a sore throat infection. Yarrow makes its healing process fast. 
More research is needed to determine if Yarrow powder improves infections and wounds among diabetic patients. 
How does Yarrow look?
Yarrow is a small plant that possesses white and hairy flowers with feather-shaped leaves. The plant has some resemblance to sunflowers, daisies, dandelions, and marigolds. 
Traditional uses of Yarrow
Centuries have passed, and people of different ages have used Yarrow as a beneficial plant to treat other diseases. 
High inflammation

Infectious disease

Hemorrhoids

Menstrual problems

Digestive issues

High blood pressure and water retention

Liver diseases 
The British Herbal Pharmacopoeia approved the use of Yarrow to treat certain diseases. The German Commission E has authorized the legal use of Yarrow to get rid of flu, cold, fever, and digestive issues. Moreover, experts suggest that topical Yarrow is safe to use at a standard dose. 
Precautions in using Yarrow
There is yet insufficient evidence for most of the disease benefits.
It is prone to cause skin allergies.

It is unsafe to use during pregnancy as it has some side effects.

Studies have shown that Yarrow deals with a wide range of health concerns. Most of the researches has data for animals and isolated cells. 

Besides, it has research implications for humans as well. Still, the findings suggest conducting further and in-depth research on humans. 
A review of studies in 2017 has shown Yarrow is effective for:
Regulating blood sugar level in diabetic patients

Stimulate menstruation cycle

Reinforce immune system

Speeds elimination of urine smoothly

Treat hemorrhoids

Improve sleep durations
Different forms of Yarrow 
Yarrow has multiple forms to use:
Powder

Tea

Tablets and capsules

Essential oil

Tincture 
Varieties in Yarrow flower 
Yarrow comes in different varieties in color formation. The most common Yarrow flower colors include the following:
Golden (Yellow) Yarrow
Little Moonshine

Anglo

Coronation Gold
White Yarrow
Red-Pink Yarrow
Paprika

Cerise Queen

New Vintage Red

Kelwayi

Red Beauty
Take away
Yarrow is a centuries-old herb remedy that has shown beneficial results for the treatment of different diseases. The herb itself and its extract have numerous health benefits. Nevertheless, the evidence is still insufficient, and there is a need for further research. It may affect your bodily functions; therefore, it is essential not to take Yarrow yourself without the doctor's advice. Scientific research has limitations for a broad array of disease research. There have been limited researches to analyze the effectiveness of Yarrow. So, there is a need to determine Yarrow's effectiveness for certain diseases.