What is Diabetic Retinopathy?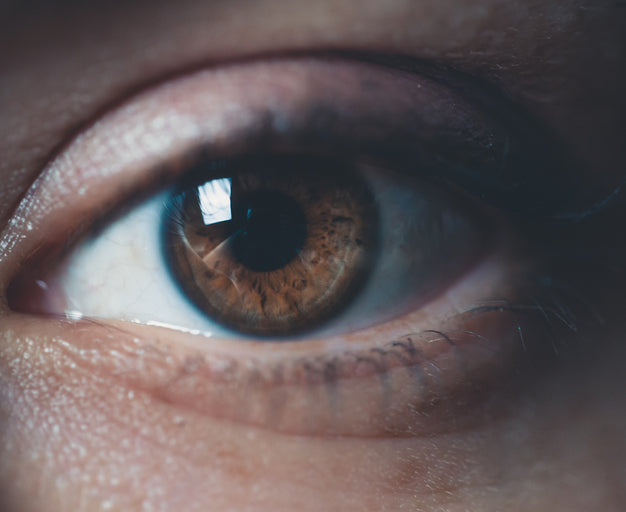 Diabetic retinopathy is a prevalent eye condition that affects individuals with diabetes. Understanding its causes, recognizing its symptoms, and exploring the available treatment options are vital for effective management. In this article, we delve into the details of diabetic retinopathy, providing valuable insights to help individuals dealing with this condition. Discover the impact of diabetic retinopathy and find useful strategies for its treatment and prevention.
What is Diabetic Retinopathy?
Diabetic retinopathy is a complication of diabetes that affects the blood vessels in the retina. The retina is the part of the eye responsible for capturing light and transmitting visual signals to the brain. When blood sugar levels are consistently high, the tiny blood vessels in the retina can become damaged, leading to various vision problems.
Causes and Risk Factors
The primary cause of diabetic retinopathy is long-term high blood sugar levels associated with diabetes. However, several risk factors can increase the likelihood of developing this condition. Factors such as uncontrolled diabetes, high blood pressure, high cholesterol levels, pregnancy, and a long duration of diabetes can all contribute to the development and progression of diabetic retinopathy.
Symptoms and Detection
In the early stages, diabetic retinopathy may not produce noticeable symptoms. However, as the condition progresses, individuals may experience symptoms such as blurred vision, floaters, dark spots, impaired color vision, and difficulty seeing at night. Regular eye exams and screenings are crucial for early detection and monitoring of diabetic retinopathy.
Treatment and Management
While there is no cure for diabetic retinopathy, several treatment options can help manage the condition and prevent further vision loss. Treatment methods may include laser therapy, injections of medications into the eye, and surgical procedures. Additionally, managing blood sugar levels, blood pressure, and cholesterol levels through proper diabetes care and a healthy lifestyle can significantly reduce the risk and progression of diabetic retinopathy.
How is Diabetic Retinopathy Treated?
Preventing and reducing the risk of diabetic retinopathy involves several strategies such as monitoring blood sugar levels, controlling blood pressure and cholesterol, and managing diabetes with prescribed medications. Adopting a healthier lifestyle, including dietary changes and increased physical activity, can also be beneficial.
Maintaining blood sugar within a healthy range is crucial for slowing down the progression of vision loss. The specific treatment approach depends on the stage and severity of the disease in the body. In the early stages, effective blood sugar management may be the primary option, emphasizing the importance of regular medical consultations to ensure proper disease management.
Advanced diabetic retinopathy may require specific treatments, including:
Laser surgery: Photocoagulation, a type of laser surgery, involves creating controlled microscopic burns in the targeted tissue. This procedure helps reduce the growth of abnormal blood vessels and minimize retina swelling.
Eye medications: In some cases, eye injections of steroids or anti-VEGF (Vascular Endothelial Growth Factor) medications may be recommended. These injections can prevent inflammation, inhibit the growth of new blood vessels, and improve visual outcomes. Commonly used anti-VEGF medicines include aflibercept (EyeleaTM), bevacizumab (Avastin), and ranibizumab (LucentisTM).
Vitrectomy: When the disease progresses to proliferative diabetic retinopathy, vitrectomy surgery may be necessary. This surgical procedure addresses various retina and vitreous-related issues. It involves removing scar tissue, blood or fluid, and some vitreous gel to enhance the focusing of light rays on the retina. Vitrectomy can also correct retinal traction and retinal detachments.
Prevention and Lifestyle Tips
Preventing diabetic retinopathy involves effectively managing diabetes and maintaining overall eye health. This includes controlling blood sugar levels, regularly monitoring blood pressure and cholesterol, quitting smoking, eating a balanced diet, engaging in regular physical activity, and scheduling routine eye examinations.
Conclusion
Diabetic retinopathy is a serious eye condition that affects individuals with diabetes. By understanding its causes, recognizing symptoms, and implementing effective treatment and prevention strategies, individuals can proactively manage this condition and preserve their vision. Regular eye exams, proper diabetes care, and a healthy lifestyle are key to minimizing the impact of diabetic retinopathy. For more information and insights on managing diabetes-related complications, visit the Diabetic Sock Club blog.