What Is Diabetic Dumping Syndrome?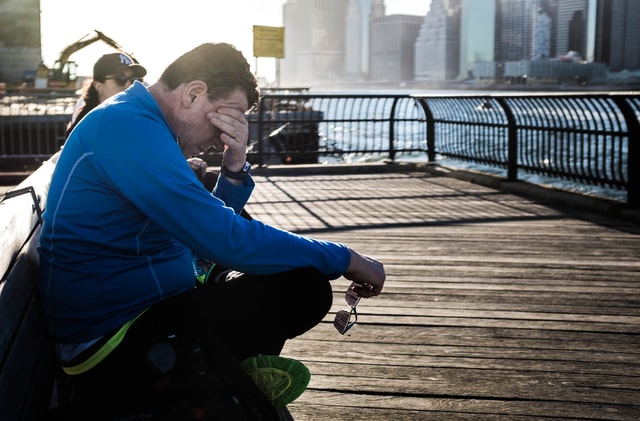 Have you ever felt cold sweats or dizziness right after your meal? If that is indeed the case, this could be a health condition that you must not ignore. This piece will answer most of your queries related to diabetic dumping syndrome. 
What is Dumping Syndrome 
Dumping syndrome is a health condition in which your stomach empties itself faster than normal. It transfers the contents into your small intestine. It is also referred to as a rapid gastric syndrome. 
People suffering from dumping syndrome may experience nausea and abdominal cramping. This often happens because your small intestine cannot digest nutrients from the food you ate and the food is not completely digested by the stomach.
Experts divided dumping syndrome into two types - early and late dumping syndrome. Both have their and symptoms. 
Causes of types of dumping syndromes
Early Dumping Syndromes
As the food rushes from your stomach to your small intestine, the fluid in the stomach does the same. This fluid is a mixture of partially digested food and beverages. 
Late Dumping Syndrome
Symptoms occur when a large amount of glucose in the small intestine causes an increase in the blood sugar level. As a result, the pancreases produce insulin hormones to balance sugar levels. It drops rapidly leaving behind conditions like hypoglycemia. 
What Is Diabetic Dumping Syndrome?
Diabetic dumping syndrome, commonly known as late dumping syndrome occurs when large amounts of sugar from food and beverages move to your small intestine. As soon as the sugar enters the small intestine, the blood sugar level gets high. As a result, your pancreas releases the hormone insulin, which rapidly decreases the sugar level in your blood causing weakness. 
Who is at Most Risk of Getting Dumping Syndrome 
People who had been through any gastric surgeries are most likely to get dumping syndrome. Any surgery, which involves removing, or bypassing a portion of your stomach increases the chance of early and late symptoms. The surgeries include gastric bypass surgery and gastrectomy. 
People with health conditions like functional dyspepsia are likely to get dumping syndrome. For those who don't know, functional dyspepsia is a health condition in which your esophagus and stomach constantly move food forward. People with certain types of nerve damages also have a chance of getting dumping syndrome. 
Symptoms of Diabetic Dumping Syndrome
Diabetic or late dumping syndrome occurs one to three hours after you had your meal. The symptoms include:
Low blood sugar 
Weakness
Cold sweats 
Dizziness 
How Is Diabetic Dumping Syndrome Diagnosed? 
Your doctor can diagnose dumping syndrome based on your gastric surgery history or symptoms. However, other tests might confirm that the person has dumping syndrome.
Glucose Tolerance Test- This is a blood test in which your doctor takes a blood sample after you have avoided eating for 8 hours. After the initial sample, you need to drink a glucose solution. As soon as you drink it, the doctor takes another blood sample. You need to give a blood sample every half an hour for at least 3 hours. This method tests how your body utilizes insulin to control blood sugar levels. 
Upper GI endoscopy- This method of testing the diabetic dumping syndrome uses an endoscope (a thin, flexible tube with a light source) to look into your esophagus and stomach. Doctors often use this method to identify other health conditions which might be causing the symptoms. 
Upper GI Series- This method of testing involves X-Rays. You need to sit or stand in front of an X-ray machine and drink a barium solution. The X-Ray detects the barium in your body and the doctor can monitor your body on how it processes it. Barium solutions help make things like intestinal complications more visible on X-rays. 
Gastric Emptying Test – This test tracks the food you ate. It observes how your body processes food. What's more, this method uses a special scanner to track the radioactive material. the gastric emptying test is done in hospitals or radiology centers. 
How Do Doctors Treat It? 
Diet is the best possible way to treat Diabetic dumping syndrome. Changing the diet as mentioned below will help you fight the syndrome. 
Increasing your protein and fiber intake 
Eating 5 to 6 small meals every day 
Using thickening agents to make food less watery 
Doctors prescribe medicines for people who cannot be treated by diet. One of the most common medicines is octreotide acetate, which is given as an injection. As per the prescriptions, you might take it daily or once in a month for short acting or long acting effects respectively. Octreotide acetate slows down the rate at which your stomach works. It also prevents the pancreas from produce insulin in response to the food. 
Another medication is acarbose, which slows down the rate at which your body absorbs carbohydrates. If you ever had surgery and your syndrome is not responsive to any medication, you may have to go through another gastric surgery. 
Foods to avoid 
Avoid eating the following foods to prevent diabetic dumping syndrome:
Candies
Sweet drinks 
Cakes
Cookies
Pastries and;
Sweetened bread 
Try avoiding dairy products and alcohol. Ensure not to eat and drink at the same time. Do not eat 30 minutes before and after meals.
Foods to eat 
Try following the following tips to reduce your symptoms
Use fiber supplements like psyllium, methylcellulose, or guar gum. 
Use sugar alternatives 
Increase intake of complex-carbohydrates like vegetables and whole-wheat bread
Drink more than 4 glasses of water or other sugar-free beverage throughout the day
How to eat
To ensure that symptoms are reduced and the foods are most effective, consider the following; 
Eating 5 to 6 small meals a day
Cut the food into smaller pieces and chew it well
Take a combo of protein and fats (for instance, you can have fruit along with cottage cheese)
Stop eating as soon as you feel full. 
Drink fluids after 30 to 45 minutes after meals
What are the Complications associated with Dumping Syndrome? 
Most people experience mild symptoms of dumping syndromes. If you experience strong symptoms then maintaining your weight can be a problem. You might lose weight as the food passes out of your GI track faster without nutrients getting absorbed. 
In cases where medications have no impact, doctors recommend gastric surgeries. However, these surgeries have a small success ratio. More often than not, doctors consider these surgeries as the last stop. 
Can It Be Prevented
For now, there is no way of preventing dumping syndrome in people who have gone through surgery, although, not everyone who undergoes gastric surgery will develop this syndrome.
The dietary solution mentioned below can help prevent the dumping syndrome. Changing your may also  help you reduce and prevent the symptoms. Follow these tried and tested tips:
Increasing the protein and fiber intake
Eating 5 to 6 small meals per day
Avoid drinking fluids after meals
Using less simple sugars like table sugar, in foods and beverages
Increase the thickness of your food by using thickening agents. 
What Dumping Syndrome Treatment has to offer 
People who took Octreotide acetate as a treatment for Dumping Syndrome might experience the following: 
Low blood glucose
Gall stones 
Fatty-foul-smelling stool
Pain at the injection site 
When to See a Doctor 
You must immediately consult a doctor as soon as you observe any of the following:
You are noticing signs of the syndrome although you have not gone through any surgery. 
You are unable to control the symptoms with dietary solutions. 
You lost weight due to dumping syndrome. Your doctor might recommend you a diet plan, which may cure the dumping syndrome and help you gain weight. 
Takeaway 
Diabetic dumping syndrome is a health condition in which the stomach moves the food forward faster without digesting it properly. As soon as food with glucose enters the small intestine at a faster rate, the levels of blood sugar go higher. The increase in the blood sugar level signals pancreas to develop insulin, which causes a rapid decrease in sugar levels, leaving you feeling dizzy and weak.
The best way to prevent symptoms like low blood sugar levels, weakness, dizziness, and rapid heartbeat is following a healthy diet. However, people who have gone through surgery should prevent resorting to any specialized diets without consulting a doctor. 
Sources