What are foods that reduce swelling in feet and ankle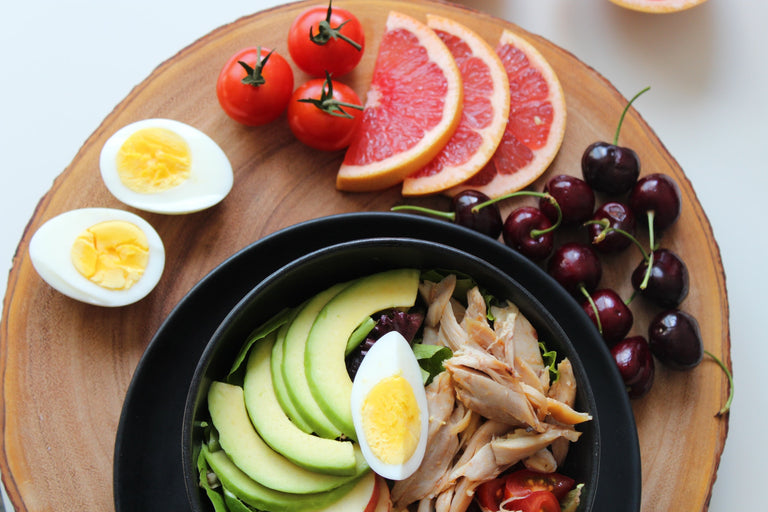 When the average balance of fluids in your cells is disturbed, swelling, also known as edema, occurs. As a result, an unusual amount of liquid begins to store your tissues (interstitial space). The fluid draws into your legs and feet due to gravity.
Although it can happen at any age, peripheral edema is more common in elderly and pregnant women. One leg may be affected, or both. You should consult a doctor as soon as possible if it starts suddenly and is painful.
What are the symptoms?
Peripheral edema symptoms vary depending on the underlying cause. In general, the affected areas, such as your legs:
appear swollen and puffy

feel heavy, achy, or stiff

have stretched or glossy skin

have bruises or discolorations from an injury
Additional signs can include:
tight or warm skin in the swollen area

that forms a pit after being pushed briefly (dimpling or pitting).

trouble putting on

stockings

or shoes

swollen legs or feet that make it difficult to move

increase in weight as a result of the fluid retention
What causes it?
There are broad causes of peripheral edema. In general, a milder reason is indicated if your edema disappears overnight. Leg edema may not usually indicate a cardiac or blood flow issue. However, being overweight, inactive, sitting or standing for an extended period, or donning tight stockings or jeans can cause swelling from fluid accumulation.
Yet, severe peripheral edema that persists day and night indicates a more challenging underlying cause.
Temporary causes of swelling in ankles and legs
Sitting or standing too long


Fluid buildup occurs when the tissues or blood arteries in your legs contain more fluid than they should. It can happen whether you merely sit or stand for an extended period, which may occur if standing and sitting are required tasks for your job. Your legs and ankles may expand due to this, which can also occur during long car trips or plane flights. However, this is common and typically not severe.
Injury


Swelling and inflammation are the immune system's reactions to bodily injuries from sports or excessive effort. The body rushes antibodies, proteins, white blood cells, and numerous supporting fluids to the injury during the inflammatory response, resulting in edema and inflammation. It is entirely normal and a necessary step in the body's natural process of tissue mending.
Pregnancy


Pregnancy can cause swelling, especially in the legs, ankles, feet, and fingers. Usually, it gets worse later in the day and as your pregnancy progresses. It's because pregnant women retain additional fluid that the fetus needs. The lower legs are where the edema appears in 50% of instances. This peripheral edema is transient and disappears after delivery.
Hormonal changes


When an imbalance happens, your body may retain the fluid. The fluid will then be returned to your bloodstream through your kidneys, settling in tissues; when your hands, feet, legs, and face swell.
Obesity


Peripheral edema may be caused by excess weight pressing on veins. The groin lymph nodes are compressed by increased stomach weight, reducing lymphatic flow. The legs start to enlarge when the lymphatic flow is restricted.
Diseases associated with swelling in ankles and legs
Diabetes


Poor circulation and swelling in the feet, ankles, and legs can be brought on by diabetes. It happens when your blood sugar levels are too high, which harms the capillary lining. The effect of this poor blood flow is foot edema.
Blood clot


If edema occurs suddenly in one leg and you also have discomfort in that leg, a blood clot might be the cause. It is called deep vein thrombosis. If you have deep vein thrombosis (DVT), the blood clot in your leg vein may prevent blood from flowing to other veins, increasing pressure. As a result, your calf tissues may be impacted. In addition, it could cause symptoms like calf pain, which calls for immediate medical attention.
Venous insufficiency


Veins have more difficulty delivering blood to the heart as they deteriorate over time. The veins' tiny valves may malfunction. Blood collects in the lower limbs; as a result, leading to other circulation issues like pain and swelling in the legs. 
Renal failure


Renal failure is also known as chronic kidney disease or kidney failure. One of the symptoms is peripheral edema. When your kidneys are damaged, they cannot adequately eliminate fluids and waste from your blood. Edema can develop as a result of the accumulation of extra fluid.
Cirrhosis


Scarring in the liver can harm it and lead to peripheral edema by placing pressure on the veins in the legs. Cirrhosis is the name for the advanced stage of liver scarring.
What are foods that can help reduce swelling in feet and ankles? 
Omega-3 fatty acid-rich foods
Foods rich in omega-3 fatty acids and a balanced consumption of omega-6 fatty acids have been demonstrated to reduce inflammation, which is the leading cause of swollen feet. You can eat several meals to acquire enough omega-3s, including the following:
Plant oils (like flaxseed oil, canola oil, and soybean oil)

Fish and other seafood like cold-water fatty fishes, such as salmon, tuna, mackerel, herring, and sardines

Nuts and seeds (such as walnuts

, flaxseed, and chia seeds)

Fortified foods like eggs, juices, yogurt, milk, soy beverages, and infant formulas
Fruits 
Despite the cliche that goes with the statement, fruits are a healthy alternative that might make your feet feel less swollen. Fruits with excess water help minimize foot edema by flushing out extra water. There are also organic ways to get rid of the water in your body. Examples of fruits to help you with your swollen feet are:
watermelon

apples

pears

pineapples

oranges
The likelihood is that a lot of fruits are beneficial, and a fruit snack will also prevent you from overindulging in processed foods and packaged snacks, which typically have high sodium content.
Vegetables
Yes, of course! Vegetables make an excellent alternative, along with fruits as a natural diuretic. Consume more of the following vegetables to help you with your swelling legs and feet:
beets

leafy greens

onions

asparagus

leeks

you can also make juicy salads such as cucumbers, celery, and tomatoes
Low-Sodium Substitutes
Edema is typically indicated by swollen feet, and one of its leading causes is a diet high in salt. Foods with excessive salt cause your body to retain water, which leads to bloating and swelling, especially after extended standing. Avoid flavoring food with salt while cooking, and use table salt sparingly. Here are a few salt alternatives:
lemon juice

fresh or dried garlic

fresh or dried onion

sun-dried tomatoes

natural herb and spice blends

nutritional yeast

vinegar

coconut aminos
Other seasonings, such as lemon pepper or cilantro, can provide a taste without raising your sodium intake.
Vitamin B sources
B vitamin deficit, more specifically a B-1 and B-2 deficiency, is commonly the cause of some swelling in the extremities. For instance, a vitamin B-1 shortage can cause fluid to build up around the heart, reducing the heart's ability to pump blood efficiently and causing leg swelling. Good sources of Vitamin B include:
leafy green vegetables like cabbage, kale, spring greens, and spinach

broccoli

brussels sprouts

peas

chickpeas and kidney beans

liver (but avoid this during pregnancy)