Top products to give a person with Diabetes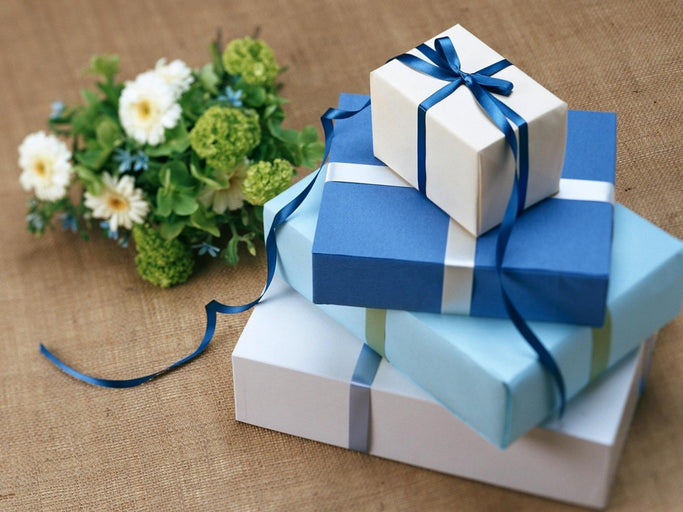 Diabetes mellitus (DM) is a metabolic condition marked by unnecessarily high blood glucose levels. Type 1 diabetes mellitus (T1DM) and Type 2 diabetes mellitus (T2DM) are the two primary subtypes of DM. Both are often brought on by defects in insulin secretion (T1DM) and action (T2DM), more specifically:
T1DM is characterized by the autoimmune process, which is often secondary, destroying pancreatic beta cells. Beta cells are destroyed as a result, so there is no or very little insulin in the body.
The beginning of T2DM is more subtly characterized by a functional deficit of insulin brought on by an imbalance between insulin levels and insulin sensitivity. Although insulin resistance has many causes, fat and aging are the most frequent.
Diabetes management 
Diabetes management can be difficult. You might experience moments of overwhelm. If you have diabetes, you must regularly check your blood sugar levels, choose healthy foods, engage in physical activity, remember to take your medication, and make otherwise health decisions. You might also be concerned about your blood sugar levels, low or high, how much your medications will cost, and whether you will experience diabetes-related consequences like heart disease or nerve damage.
A person with diabetes puts a lot of strain on a person's body, mind, and emotions. You probably know someone with the demanding condition and could use a little extra love if you're searching for "gifts for diabetics" or "gifts for individuals with diabetes." The good news is that you can utilize resources to manage diabetes and its symptoms. We have compiled these lists of top-rated products essential for diabetic patients.
SUPPLEMENTS
Although supplements probably can't completely replace medicine, taking a supplement with your diabetic medication may eventually allow your doctor to reduce your medication dose.
These substances can reduce blood sugar levels.
This has a potent combination of substances that have been investigated in clinical settings and are known to support healthy blood sugar levels. A cassia cinnamon extract, biotin, and other ingredients are combined in this vegan mix that is 100 percent sugar-free to provide targeted metabolic, immunological, and cardiovascular health.
Numerous studies indicate that cinnamon helps regulate diabetes and lowers blood sugar levels. Biotin activates the liver's glucokinase enzyme, boosts insulin generation, and improves muscle cells' ability to absorb glucose. These components help maintain healthy blood sugar levels and other beneficial ingredients. 
Future Kind + Vegan Diabetic Multivitamins
It contains 400mcg of vitamin B12, which is believed to promote the health of the heart and nerves. Diabetes patients frequently have vitamin B12 deficiencies, which can cause an unpleasant, occasionally painful tingling sensation on the hands and feet.
Without worrying about insulin resistance, a pure and effective multivitamin supplement may reduce these symptoms and enhance cardiovascular and neurological health.
Nuturna is another excellent option for persons with diabetes to address vitamin and mineral issues.
Along with providing a variety of vitamins to support your overall health and immunity, such as vitamin D, it also contains alpha lipoic acid, which may assist in better control of high blood sugar.
Arazo Blood Sugar Support
Although this product doesn't have the best variety of vitamins and minerals, it does feature herbs high in nutrients. In addition, this premium formulation has been scientifically created using the ideal proportions of 20 different components to maintain balanced sugar levels.
According to numerous comments, it helps slow down sugar absorption while addressing vitamin and mineral deficiencies.
This is an additional diabetic multivitamin supplement explicitly created to help athletes manage their diabetes.
You should be able to stabilize your glucose production and maintain healthy muscle function with a lot of chromium and magnesium.
DIABETIC SOCKS
Diabetic peripheral neuropathy, often known as the burning, itching, and numbing of the feet brought on by nerve damage, affects people with diabetes.
Diabetic socks are an excellent solution for foot issues because they are explicitly made to keep feet dry, lower the risk of foot injuries, and improve blood flow.
If you have diabetic neuropathy, you should try these top-rated diabetic socks.
Diabetic Sock Club Cotton Diabetic Crew Socks 
If you have diabetes and suffer from edema, peripheral neuropathy, or circulatory issues, these socks are one of your best options. Thanks to its construction, it perfectly fits your feet while controlling moisture and shielding them from blisters. The top has extra elasticity for added comfort and is broad and non-binding.
These also offer a cushioned sole and a seamless toe seam to safeguard further and soothe your feet. Because of their superior quality and material, these socks routinely garner many favorable evaluations.
Dr. Segal's
Ideal for anyone seeking seamless, non-binding comfort, especially for people with diabetes or other foot issues. Dr. Segal's socks have a non-restrictive upper band for a secure fit that doesn't sag down, bunch up, or hinder circulation. These socks' flat-felled seam also lessens friction, which could otherwise cause blisters or foot ulcers.
All socks have Terry cushioned footbeds for extra padding in delicate areas and are made of moisture-wicking fabric. Additionally, this brand has a successful fusion of fashion and comfort that will keep your feet comfortable and you looking good.
Doctor's Choice Diabetic Crew Socks
Wearing these Doctor's Choice neuropathy socks is the most comfortable thing you can do, whether going for a run or just lounging around the house. Their toes have no seams because of the manner they were made.
This improves airflow and shields against cuts and blisters. In addition, these socks are antibacterial thanks to copper, silver, and zinc fibers, and aloe gives them a smoother feel. They are ideal for those with sensitive feet because of this.
Dr. Scholl's Diabetes & Circulatory Socks
Everyone, especially those with sensitive skin, diabetes, and circulation problems, can benefit from the excellent design of these socks. Your feet will stay dry and comfortable in these padded socks. In addition, they don't restrict blood flow because of their smooth toe seam and stay-up comfort top, which adjust to the curve of your legs.  
The TempRite™ technology in Dr. Scholl's Diabetes & Circulatory Socks adjusts your body temperature to keep you comfortable. In addition, these socks provide comfort and support thanks to their soft, protective padding, and smooth toe seam prevents irritation.
Debra Weitzner Non-Binding Loose Fit Sock
Aloe has been added to these socks to provide calming relaxation. Even though they are loose-fitting, they won't come off as you go about your day. In addition, these Debra Weitzner diabetic socks include soles that prevent you from tripping during physical therapy or at home.
They also have a loose fit and don't enclose your ankles to make them even comfier. This pair is slip-resistant and constructed of lightweight cotton. It is cozy and allows air to flow. Debra Weitzner produces diabetic socks without the grippers in ankle- and crew-length styles if the anti-slip feature is not your thing.
NEUROPATHY CREAM
DSC Hemp Cream For Neuropathy Aches & Nerve Pain (Peppermint)
Numerous natural ingredients that have analgesic and anti-inflammatory properties contribute to its effectiveness. The most significant natural ingredients include the well-known analgesic and stress-relieving herbs Arnica Montana Flower, Lavender Oil, Peppermint Oil, and Matricaria Flower Extract.
This lotion is intended to support nerve pain in the feet, ankles, and legs caused by diabetic neuropathy. Perfect for warming your feet, improving blood flow, moisturizing skin, and managing neuropathy.
PharmaPulse Neuropathy Nerve Therapy & Relief Cream 
This cream has antiseptic and anti-inflammatory ingredients that aid in reducing inflammation and preventing infection. In addition, this topical lotion provides a quick-acting healing action and is non-greasy. It has no artificial components and contains arnica extract as an anti-inflammatory and aloe vera as a pain reliever.
Arnica and vitamin B6 help to reduce swelling and calm discomfort, while Aloe vera dilates blood vessels to improve blood flow. Vitamin E is also present in the cream. The combination of arnica, vitamin B6, and vitamin E prevents the feet from drying and keeps them moisturized.
Nervex Neuropathy Nerve Pain Relief Cream Maximum Strength
This cream from Nervex, which targets pain associated with neuropathy specifically, contains a variety of analgesics. The main active ingredient in this cream is capsaicin, a chemical obtained from chili peppers. Capsaicin inhibits the nerve pain transmitter, preventing nerves from perceiving pain.
This encourages blood flow and lessens edema, which helps to relax sore areas and reduce discomfort. Together, they prevent rough, dry patches by nourishing the skin from the inside out.
Aspercreme Odor Free Max Strength Lidocaine Foot Pain Relief Creme
The largest available over-the-counter lidocaine concentration is in this analgesic cream from Aspercreme, which has 4% lidocaine. Aloe Vera, commonly known as barbadensis leaf juice, is used in the mix. This moisturizes the skin and possesses anti-inflammatory qualities that relieve aching or sore feet.
Lidocaine targets sore areas quickly after being applied topically since the skin absorbs it quickly. The skin won't have any moisture residue once the solution absorbs immediately. The seven skin moisturizers in this cream keep the skin supple and free of cracks, but it also reduces light foot pain.
Conquer Pain Neuropathy Nerve Pain Relief Pain Cream
Conquer Pain's pain-relieving cream is perfect for people who want to avoid artificial substances. The recipe contains six organic herbs, including comfrey, eucalyptus, and willow bark, all known for reducing pain. In addition, the well-known anti-inflammatory properties of these plants might lessen pain and swelling.
The cream's application accelerates healing by boosting blood flow and producing a calming effect. In addition, due to its versatility, the cream can be used on joints and other painful areas.
SOCK AIDS FOR COMPRESSION STOCKINGS AND DIABETIC SOCKS
DSC Sock Aid Slider Kit (Easy On, Easy Off) 
First is the Diabetic Sock Club's sock aid. This sock aid has a long handle and a cradle that will make it simple to put on your socks without bending, twisting, or rotating, which could injure your body. When you take off your socks, the handle can assist you.
Formal, casual, athletic, compression, and diabetic socks are all compatible with this sock aid. Additionally, pregnant, injured, or with mobility challenges benefit most from these sock aids.
Jobst Stocking Donner 
Use this tool to help you put on your compression stockings. The purpose of this sock aid is to make it simple and hassle-free to put on your compression stockings. The user can enter this product from a seated or standing position because it is composed of a steel frame. Thigh and waist-high stockings can also be done with the Jobst Stocking Donner. 
The product contains foam handles that the user can hold onto to simplify stepping and prevent injuries. This sock aid works best for persons with calves that measure 16 inches in circumference.
RMS Sock Aid Kit 
You can quickly put on and take off your socks with this equipment. It features a sock remover and the conventional sock aid, consisting of a flexible plastic shell, rope cords, and foam handles.
This sock aid is made of medical-grade plastic and has an easy-grip handle and strap for people with weak hands, such as seniors. It is also simple to find because of its vivid blue design. Many types of socks, including crew socks, ankle socks, and stockings, are compatible with this sock aid.
Sock Horse - Senior Sock Aid 
This is the most excellent sock aid for you if you have trouble getting to your feet due to an injury or recent surgery! Sock Horse - Senior Sock Aid allows you to reach for your feet without bending over. In addition, you can quickly and easily put on socks with the help of our sock aid. All sorts of socks fit perfectly on their soft grips.
This sock aid's long ergonomic handle and ribbed thumb grip will let you reach your feet more efficiently, reducing strain. Sock horses are ideal for those who experience back, knee, or hip problems, have less flexibility due to being overweight, pregnant, etc., or have weak or limited hand muscles. It also benefits people with disabilities who might require wheelchairs. 
Homymusy Sock and Stocking aid 
For people who are elderly, pregnant, disabled, or who have hip, knee, or back ailments, this sock aid is ideal. You may use this sock aid to put on and take off your socks easily, and it works with all types of stockings. In addition, you don't have to bend down or risk harming your body to put on your socks.
People with injuries or limited mobility might use this sock aid as well. When you wear socks, the soft terry cloth won't hurt or irritate your legs, and the nylon side provides friction-reducing properties.